Wes Lang - Agent Provocateur
Imagine an artist depicting traditional American signature symbols but wrapped up in a hipsterish, tattoo imagery and you'll get Wes Lang. Even though he is a professional artist since the 90s, Lang rose to fame only two years ago thanks to his stunning illustration, as commissioned by the Grateful Dead, of a stoic human skull donning a technicolour Native American headpiece. This provided him with enough credibility and respect among his colleagues and attracted many project requests, one in particular with hip hop mogul Kanye West who hired Lang to design merch (featuring yet more palpitating skulls) for his Yeezus tour. As journalist David Coggins nicely notices, in Lang's drawings "America is a land of whiskey and country music, pinup girls and Walt Whitman", while the artist himself explains his art by saying "I like to take American history and then completely ignore it… It comes out of criticism and great love". Recently, Lang sat down with Nisha Gopalan from the Four&Sons Magazine and discussed art, death, and his biggest "inspiration", his dog Spider.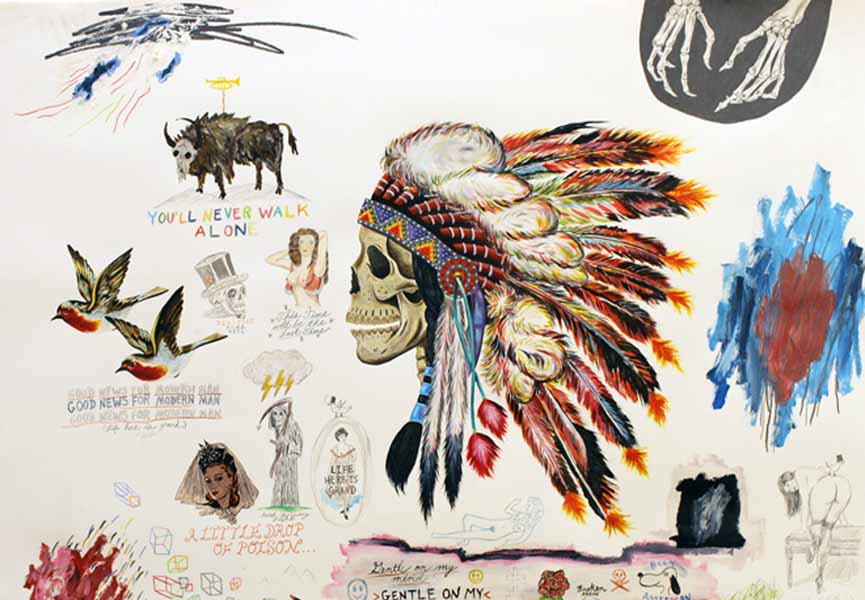 Spider And His Best Friend Wes
A proud owner of a Chihuahua named Spider, Lang shares the love for his dog as much as for art. "Spider is my second one. I just love their personalities and love how tiny they are. They're absurdly cute. He's my best friend. I love him so much. I think big dogs are beautiful, and I've lived with a couple of big dogs before. But it's like having another person in a house. I'm, like, 6' 3" and over 200 pounds—Spider is five pounds. It's a funny pairing, for sure. But it works."
Even though working hours of an artist can be difficult to keep up, Lang in a witty way describes his life with Spider almost referring to his best friend as his child. "My studio is downtown. He comes down there and sits in his cage and watches me—or I just hold him. He's so small that I can hold him with my left hand and tuck him in, and paint. He goes up and down the ladder with me. He's so small that it's easy. He just hates the car. That's his thing—he cries the whole time."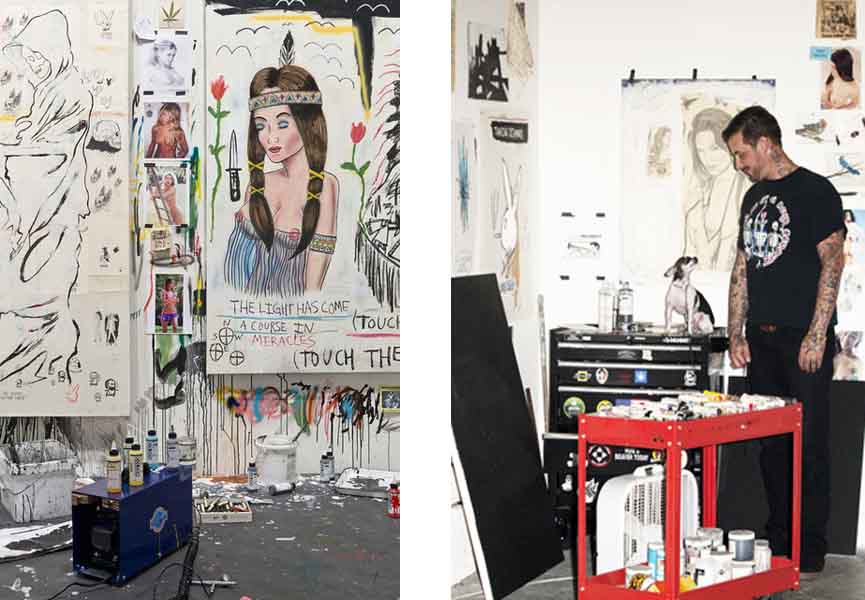 Fascination With Mortality
Known for his extraordinary portraits of American Indians depicted with a skeleton head, naturally imposes questions of mortality. Lang admits the fascination, but notices a change in direction when it comes to inspiration. "Over the last five to six years, my work has definitely been driven by reading and practicing Taoism—making the most out of your life while you have the opportunity to do so. So the skulls are not morbid. It's the opposite: a celebration of being alive. That's what my work is about…"
If you want to read more posts like these, sign up for My Widewalls today!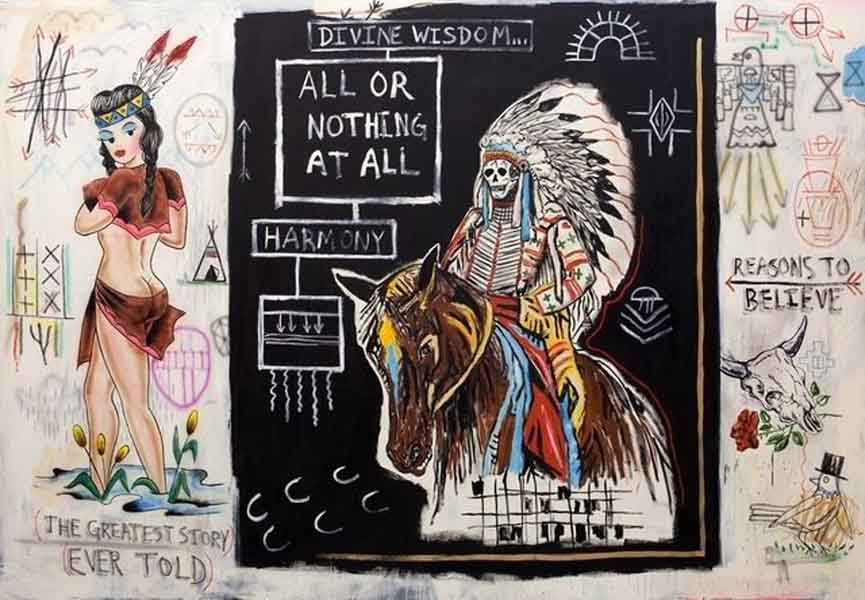 [mc4wp_form]