A New Solo Exhibition of Wesr Art on Paper Soon at Urban Spree Ecke
Influenced by the Peruvian culture, the artist Danny Figueroa aka Wesr offers an interesting mix of traditional elements and contemporary aesthetics. Born in Peru and now based in Berlin, Wesr art ranges from murals, painting and illustration to tattoo art, all marked by abstract figures with mask-like faces which recall the early 20th-century Futurism. Woken up from their trance and meditation state, his lively and dynamic characters seem to enter this world from another, more spiritual, dimension. His latest body of work will soon be on view at Urban Spree Galerie's Ecke. Titled Hits and Flops, the exhibition will feature his new series of works on paper, sketches, and drawings.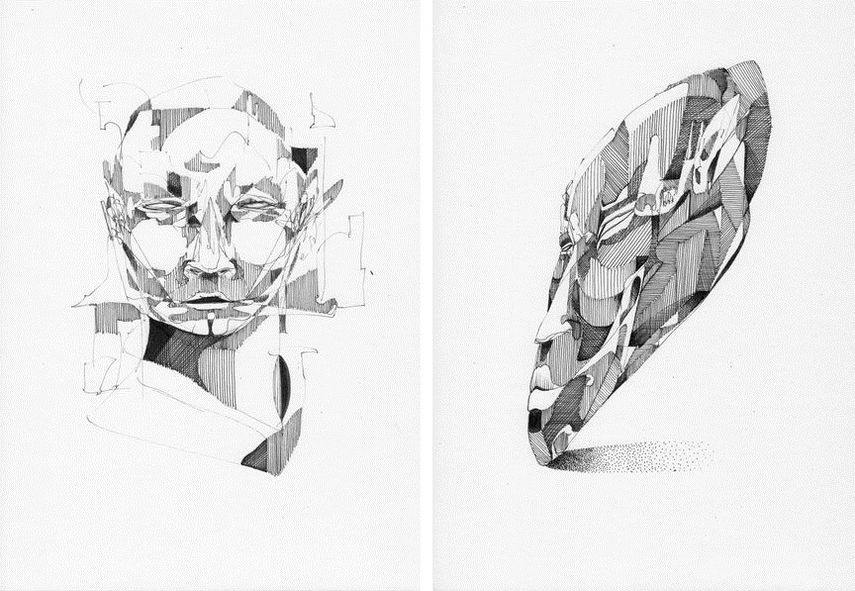 Hits and Flops
Bringing together the aesthetics of traditional and contemporary Japanese graphic illustrations with elements of Peruvian indigenous art, Wesr work is maintaining a perfect balance between tradition and modernity. In his deeply spiritual works, the lines resemble hidden trails through a universe full of created gods. Also known for his large street art pieces, Wesr has made his drawing practice an integral part of his life. For this latest solo exhibition, the artist has created a series that is mainly figurative in nature, but made from an ever-changing matter. His characters are imbued with a fragile essence, placed in an environment where nothing can be properly fixed and transforming relentlessly. Their gradual disappearance comes up with their perceived defaults and successes, or as the artist calls them, their "hits and flops".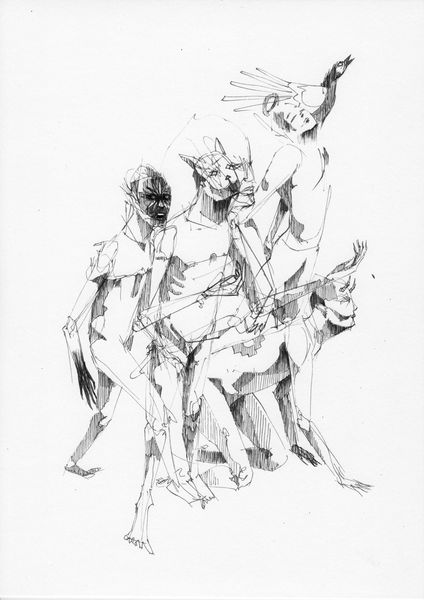 The Practice of Wesr
Strongly affected by the cultural clash between Peru's traditions and the overwhelming Americanization, Wesr has developed a visual language characterized by a unique Imaginarium and bold colors. Personifying human spirituality through a semi- self-created mythology, he often creates masked figures that reveal their innermost part beneath the masks, allowing for a variety of interpretations. Semi-abstract, these ghostly faces look like they are caught in the middle of a transformation into demons, appearing through the stark surface of wall or canvas. Defined by the texture of narrow lines, the structure of his works creates an access to the histories behind the unique personality of every singular character. These ceremonial masks protect them from the unknown as faithful copies of their own face.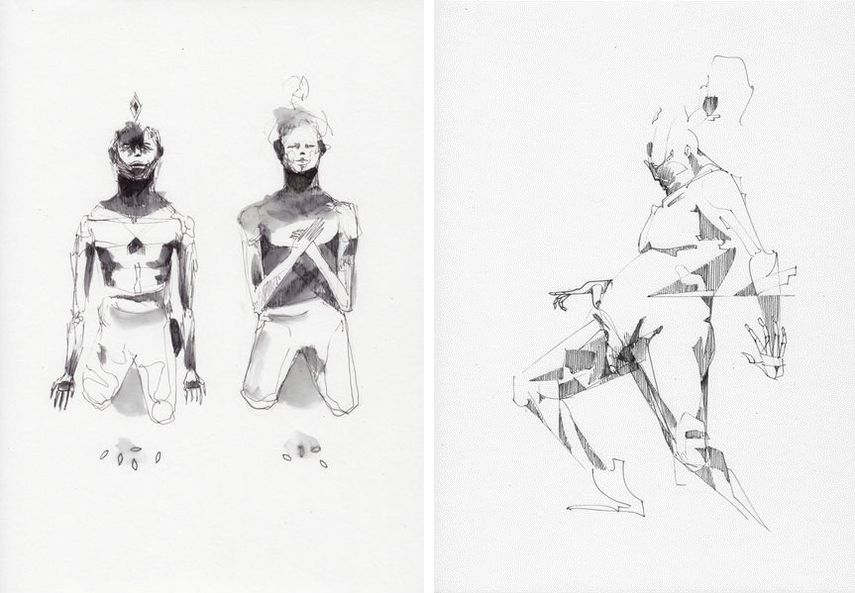 Wesr Art Exhibition at Urban Spree Galerie
Wesr has participated in a variety of festivals and projects around the world, and his work has been featured in many group and solo exhibitions in different venues in Berlin, Dusseldorf, and Hamburg, among others. The exhibition Hits and Flops will be on view at Urban Spree Galerie's Ecke in Berlin, the gallery's second exhibition space located on the opposite side of the main one, from April 8th until April 22nd, 2017. The opening reception will be held on April 8th, from 6:30 to 10 p.m.
Featured images: Wesr – Línea espiritual (details). All images courtesy of Urban Spree Galerie.
Follow These Galleries
Berlin, Germany

Berlin, Germany