What Artists Collect - artist collectors from Warhol to Koons
What artists collect is a true reflection of their preferences, style and attitude.
When it comes to collecting art, one does not necessarily need particular knowledge on the subject to collect it. All you need is the love for art, and some money. Auctions nowadays offer artworks for every taste and wallet and all you need to do is choose the work you like. However, when it comes to artists, the approach towards collecting is different. Being in the art business often changes the perception of art and for most artists, it's not one of the activities they endorse. However, the minority of those who do are usually as drawn to collecting other artists' art as they are to making their own. They are also one step ahead of other collectors – firstly, the have the easy access to the galleries and second, their knowledge of the art market and art in general is far better than the average collector. Many of the world's most famous artists have incredible art collections. For example, Andy Warhol had a major collection not only of contemporary art but also of everything from world's fair memorabilia and Native American artifacts to flea-market cookie jars. As for the artists that rule the world of art today, some keep their collections a secret, while others decide to share it with the world. 
Jeff Koons and Damien Hirst are among the most active art collectors coming directly from the art world.
This is the story behind the private collections of some of the world's biggest names in contemporary art today.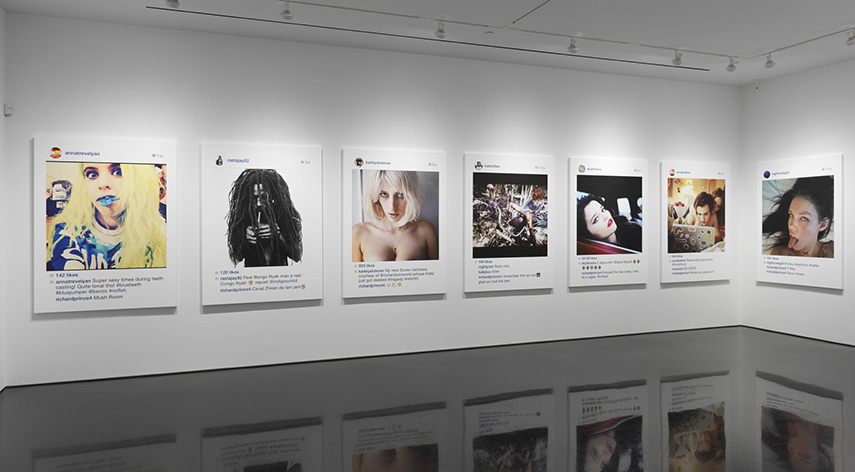 Richard Prince's Versatile Collection
Since his beginnings in the 70s, the American artist Richard Prince has become one of the most important names in what is called the appropriation art. Taking the famous world objects and giving them a new context, Prince has established himself as one of the most talked about artists whose works often cause a lot of controversy. Just like his art, Prince's collection is an unexpected combination of many unusual and unique pieces. After overcoming severe dyslexia that curbed his reading until he was 21, Prince slowly began building what is now one of the country's biggest collections of rare and iconic books, as well as letters and contemporary art from the beat, hippie and punk eras. And as his wealth grew, so did his collection. Although his biggest passion are books, Prince isn't vain when it comes to the artwork of his fellow artists. Besides exchanging works with his artist friends like Damien Hirst, Jeff Koons and Christopher Wool from time to time, Richard Prince owns in his Manhattan townhouse (where he keeps only part of his collection for the obvious reasons) an early Willem de Kooning painting, a Jackson Pollock once owned by Herbert Matter, a Larry Rivers work, and a small Andy Warhol piece inscribed to Robert Rauschenberg. And as for his attitude towards differentiating the author to the work, Prince said for The Wall Street Journal, "I had a number of chances to meet Robert Rauschenberg, but I decided not to. Some people collect people. I wanted to meet his art."
Robert Rauschenberg's Philanthropy and Art
Believing that "art can change the world", the crucial figure in post-war American art, Robert Rauschenberg forever changed the relationship between the artist, image, and viewer. He dedicated his whole life to art and philanthropy and the idea of combining the two. Knowing this, it is clear why the artist was so generous and supportive of his colleagues, especially the young ones.
Over a lifetime, he acquired through exchanges, gifts, and purchases, an astonishingly rich collection of artworks by seminal forbears (Joseph Beuys, Marcel Duchamp, René Magritte, Edweard Muybridge); a wide circle of friends, including choreographers and composers (Trisha Brown, John Cage, John Chamberlain, Merce Cunningham, Oyvind Fahlstrom, Willem de Kooning, Jasper Johns, Roy Lichtenstein, Claes Oldenburg, James Rosenquist, Karl Heinz Stockhausen, Jean Tinguely, Cy Twombly, Andy Warhol, Susan Weil); and younger colleagues (David Byrne, Robert Mapplethorpe, Brice Marden, Bruce Nauman, Ed Ruscha). One of the great things about Rauschenberg was the fact that he never defined art by its popularity and focused only on his own personal feelings. In 2011, his amazing collection was exhibited publicly for the first time at the Gagosian Gallery in New York.
Jeff Koons' Collection of Classics
Everything about Jeff Koons is quite known and clear. He is one of the most famous contemporary artists in the world, topping every chart analyzing the art market and his works, like it or not, he always causes a lot of public reactions. Something like Lady Gaga in the music business (and yes, the two collaborated on her latest album). But it's Jeff Koons' collection that has always intrigued the art world since the artist kept it in private for years until 2010 when he opened the doors of his home on the Upper East Side of Manhattan and revealed his collection to the New York Times. During the 80s, Koons began cashing in his work and at the same time collecting high-end works by artists he loved, like Lichtenstein. However, the artist was forced to sell most of his collection due to the acrimonious divorce and custody battle with his first wife, the Italian porn star and politician Ilona Staller. After recovering from the financial troubles he found himself in, Koons started recollecting. The art of his interest were old masters and 19th-century paintings. He owns a painting of Jesus by Quentin Massys, the first important painter of the Antwerp school, as well as an 1873 Courbet that Mr. Koons particularly treasures. It's a big, loving portrait of a mottled bull calf, glowering at the viewer with an unsettlingly human mixture of defiance and hamburger-meat fatalism. He sees collecting art as a way of getting to know better the history of art saying, "Art has this ability to allow you to connect back through history in the same way that biology does. I'm always looking for source material".
Damien Hirst's Enviable Collection
Probably the biggest collector on the list, Damien Hirst, owns around 2,000 artworks which the artist plans to turn into a permanent exhibition at a museum he is building. "It'll be great to be able to have so much of the work out there on show for people to see rather than keeping it in boxes. That's what the art is there for, and that's what makes it alive. I hate having it in storage", Hirst stated in a 2013 interview for Sotheby's. Hirst started trading with his fellow Young British Artists. "After that, when I had some cash in my pocket I started buying work from friends who hadn't made much money, which worked better than lending them money," he says. "Collecting is exciting but addictive and dangerous. But I've got a bit more perspective now and realise there are always going to be some things that it just isn't possible to own. I still find it amazing and it blows my mind that I have Bacons, Picassos and Warhols." His five Bacons are among his favorites. "I've always loved Bacon right from when I was young," Hirst says. "Man in Blue II hangs above my bed at home. It's a nasty work, very dark. They say it's a portrait of a guy Bacon used to meet in hotel rooms for sex, but nobody really knows who the figure in the painting is. I never tire of looking at Bacon's work." Hirst also is particularly enamoured of Koons' pieces, noting that they "have real brilliance".
While most artists find inspiration in their colleagues works others, like the Lebanese artist Nabil Nahas, collects purely for his viewing enjoyment. But whatever the reason, the fact is that the collection says more about the collector than maybe their own work – it is a true reflection of their preferences, taste, style and attitude. And maybe, if you know ones collection, you'll better understand the artist him/herself.
If you like art, don't miss the opportunity and subscribe for FREE to

My Widewalls

.