When It Is Dark Enough
When It Is Dark Enough is a group exhibition being presented at CES Gallery, Los Angeles. It gathers together the work of six artists, Jordan Clark, Lola Dupré, Amir H. Fallah, Ashkan Honarvar, Emir Šehanović and Eric Yahnker. The exhibition title, When It Is Dark Enough comes from a quote by Ralph Waldo Emerson who said "When it is dark enough, you can see the stars" or in other words in the darkest hours brighter moments are revealed. The group show focuses on the work created by the artists that features their re-appropriating or augmenting of the human face often though collage techniques, creating images that are distorted showing a darker side in the new context but also with a dark sense of humour thrown in.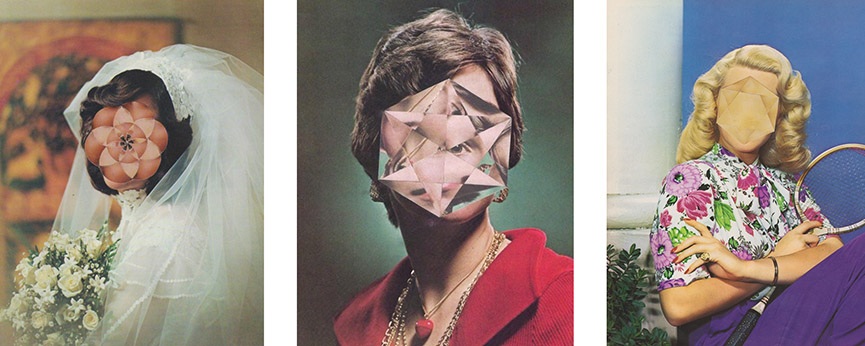 Jordan Clark
Jordan Clark is a young artist working out of Southern California and educating himself in graphic design. Originally Jordan Clark started out making digital collages for fun after taking a computer arts class and getting hooked by the process, a move to paper collages gave him more freedom to experiment, finding the process more organic it allows him to run wild with the images he creates. Clark recently did the cover art for Michel Houellebecq's latest existentialist manifesto "The Map and the Territory". Much of the artwork features faces covered with faceted gem shape masks that address concepts of beauty and advertising.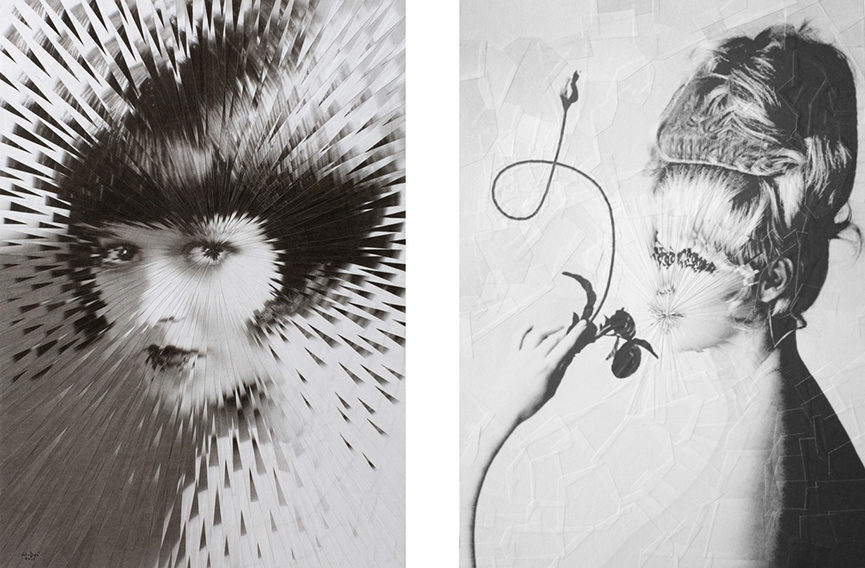 Lola Dupré
Spanish artist Lola Dupré is renowned for her exploding portrait series that transforms images of iconic portraits that are sourced from popular culture. The fragmented portraits that appear as an array of fractured shards as if looking in a broken mirror are created by hand, utilising multiple prints of the same images in different sizes she cuts them up and glues them back together into a new images leaving the original image still recognisable.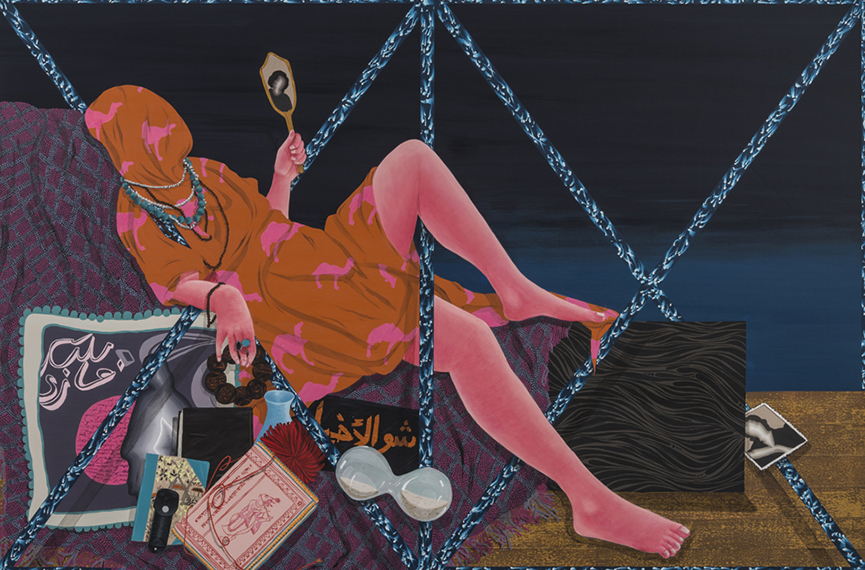 Amir H. Fallah
Iranian born Amir H. Fallah studied for his BFA and MFA in the United States. Now based in Los Angeles he is primarily a painter though he also uses sculpture, photography and installations in his very personal figurative works that deal with his childhood memories, experiences and cultural legacies. His ornate and exotic paintings are influenced strongly by spending twelve years producing graffiti art that have led to his distinctive style of creating layers in his work rather than forming objects or blending paint.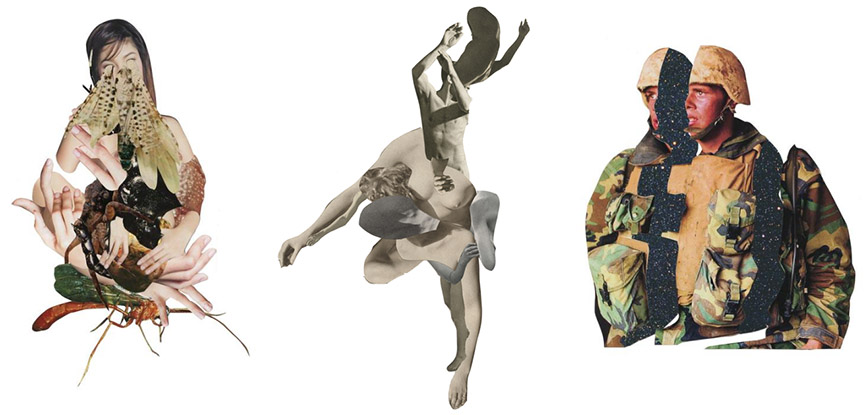 Ashkan Honarvar
Ashkan Honarvar was born in Iran in 1980, soon moving to Holland where he has been based since the age of six. His work involves dissecting classical images of humans both physically and metaphorically before collaging a range of juxtaposed images that lead to a new understanding of the images. The striking images are handmade with paper rather than digital imaging, using magazines, medical books and material not widely available so the sources are not recognisable and you see something original in the final images.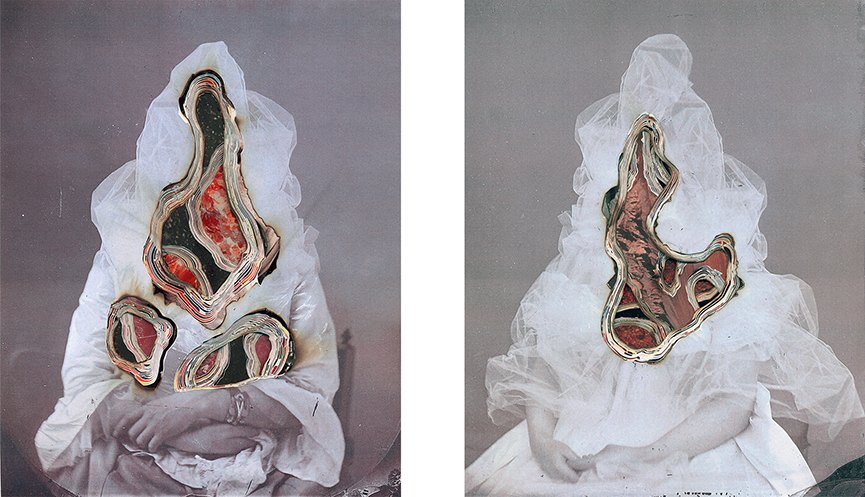 Emir Šehanović
Born 1981 in Bosnia & Herzegovina, Emir Šehanović became known for his street art in Tuzla under the name Aorta and works in various mediums including video, digital prints, mural paintings and collages where an interest in Pagan tradition, superstition and the occult give themes to the work. The beautiful collages of Emir are usually created on vintage portrait photographs often with the faces obstructed and covered with a thick layer of collaged materials that bring to mind parasites or micro organisms seeping out of the flesh of the subject making them both alluring and grotesque.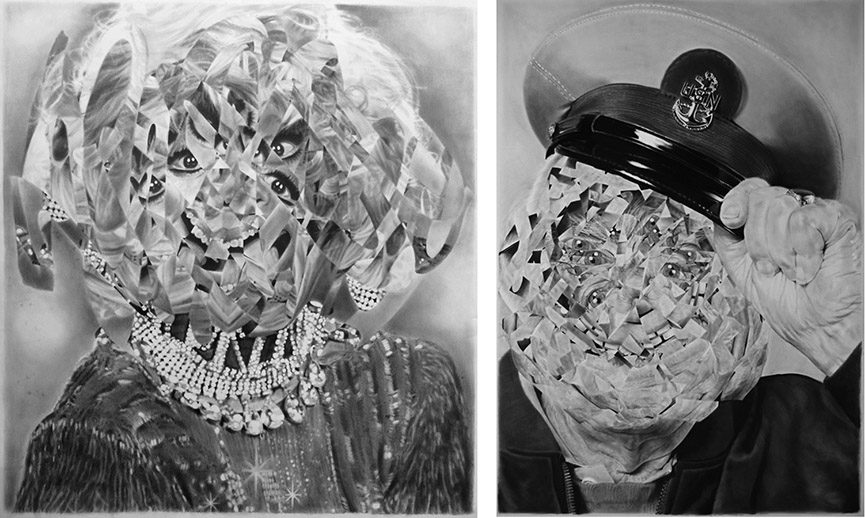 Eric Yahnker
American born Eric Yahnker, born in 1976, likes to explore the themes of politics and pop culture with his detailed and sometime humorous graphite drawings. His drawings of iconic people reduce their faces to fractals to emphasise the idea of distortion of identity while in others he places the well know figures in surreal situations such as Einstein with a glove puppet or Mother Teresa smoking a cigar.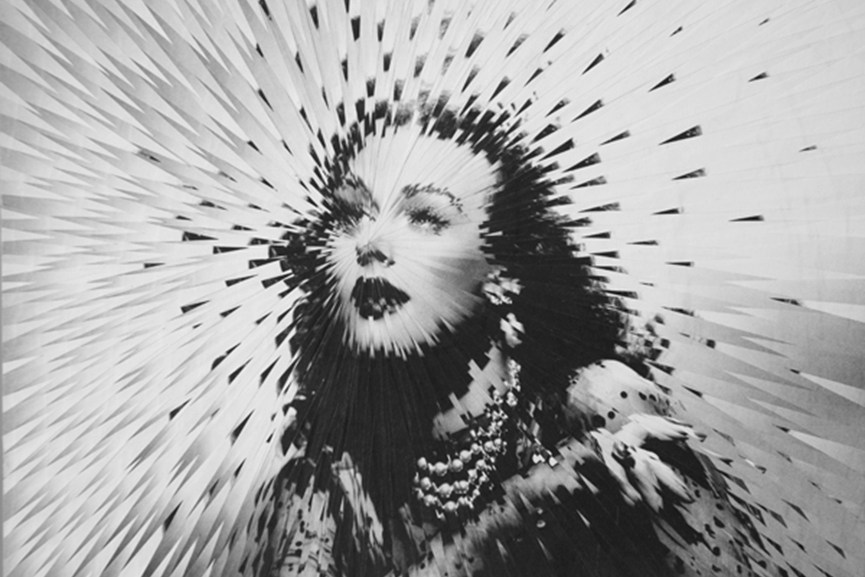 Exhibition Dates
When It Is Dark Enough can be viewed at CES Gallery in their Main Gallery, Los Angeles between 20th December 2014 and January 24th 2015.
When it is dark enough come along and sign up to My Widewalls for more adventures!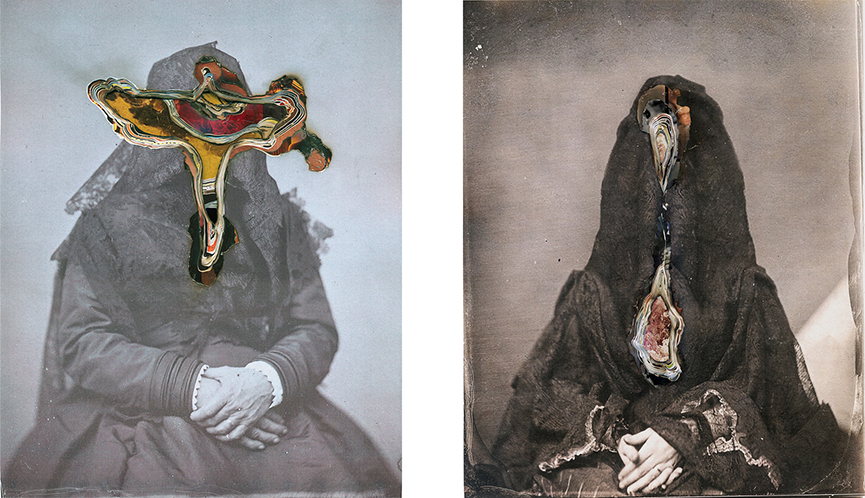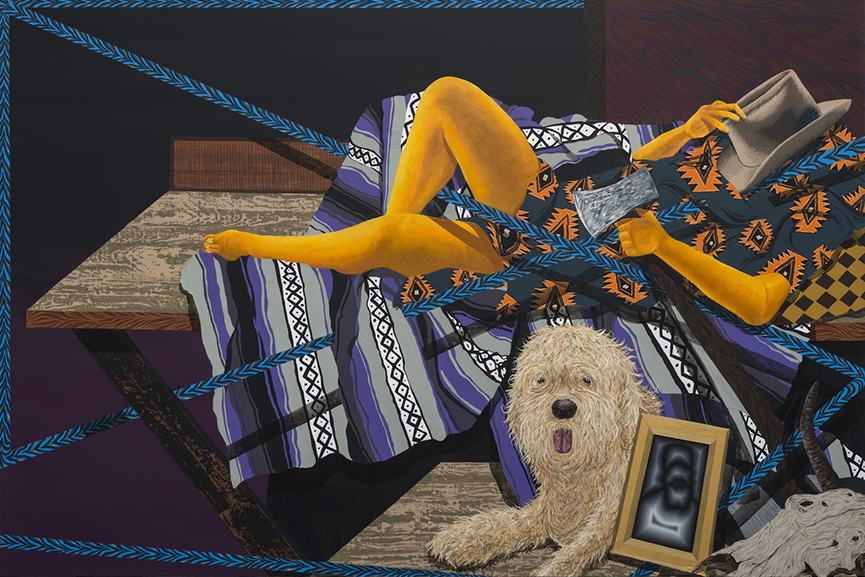 [mc4wp_form]