When Street Art shows up in the Paris Fan Museum
What an old-style (as it looks like) private museum in the center of Paris could possibly have to do with street art? Well, maybe we should avoid stereotypes, and pay attention to an amazing show that will take place at Musée de l'éventail, a private museum of fans and fan-making located in the Parisian 10th arrondissement. Based on a suggestion by Codex Urbanus, a French street artist primarily working in Montmartre, Anne Hoguet decided to allow 16 street artists to produce works within the museum's premises. This Paris Fan Museum mixes traditional modern art and contemporary art movements, and also flirts with vivid street and graffiti art scene of Paris.  Street art fans will have an opportunity to see some amazing works by Parisian street and graffiti artist in a quite strange space – Musée de l'éventail. The show is entitled simply Street Fans.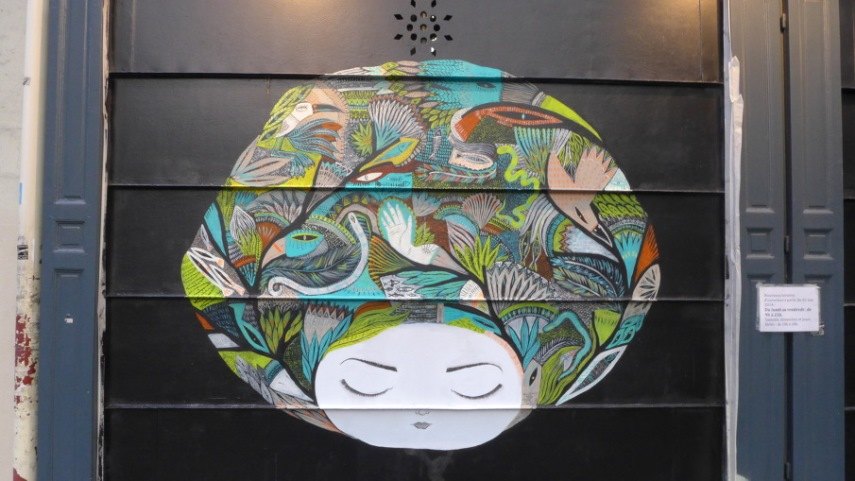 Street art at Paris Fan Museum
The Musée de l'éventail is located within the Atelier Anne Hoguet, a workshop for fan-making and restoration. Its exhibits are displayed in a showroom established in 1893 by fan-makers Lepault & Deberghe, purchased in 1960 by Hervé Hoguet. The museum itself was established in 1993. Each year, the museum welcomes artists with different backgrounds, and Street Fans is one of these exhibitions. Unfortunately, this street art event in a classic, baroque space might be the last exhibition of the Musée de l'éventail, since the future of this Paris Fan Museum is unknown, and it might be closed soon. Anyway, Parisian art fans proved they respect all forms of art, and they kindly invited amazing street artists to expose their works in the Paris Fan Museum. The Street Fans show features sixteen artists, and all of them have a common point of being active on the streets of Paris. It is not unusual to see their works in situ, at a corner of a building. The show will certainly attract special attention of street art lovers (if you like street art, don't forget to check out our latest street update).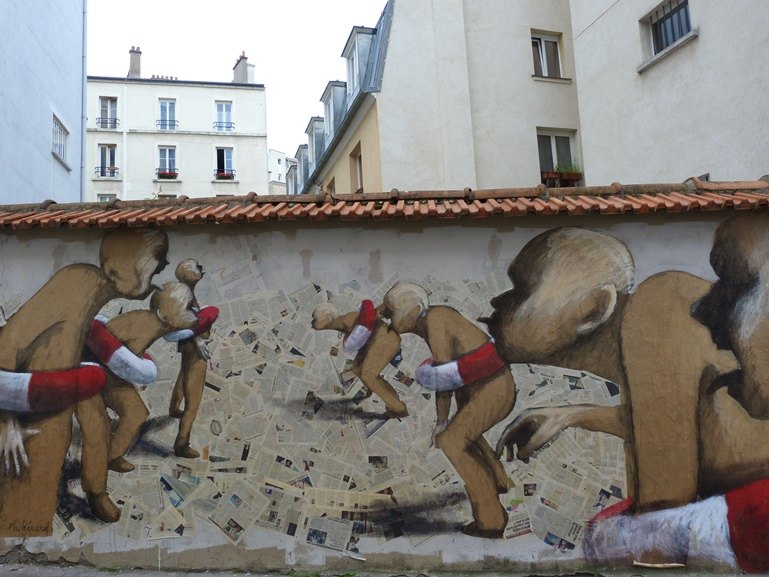 Street Artists at Street Fans
Sixteen artists participate at the Street Fans show: Astro, Akiza, Nosbé, Philippe Hérard, Levalet, Nemi, Adey, Kanos, Tetar, MG la Bomba, Tarek, Solylaisse, ShadeeK, Bust, Bastek and Codex Urbanus. They are some of the most recognized French street artists (check out our list of 10 urban artists from France). All of them have different approaches. For example, Codex Urbanus focuses on the ephemeral side of urban art, as a gift to the community and the cure for everyday craziness. He often participates at group street art exhibitions, together with other French street artists (one of the latest being Vis-à-vis! show). On the other hand, Levalet is famous for producing site-specific scenes painted with Indian ink.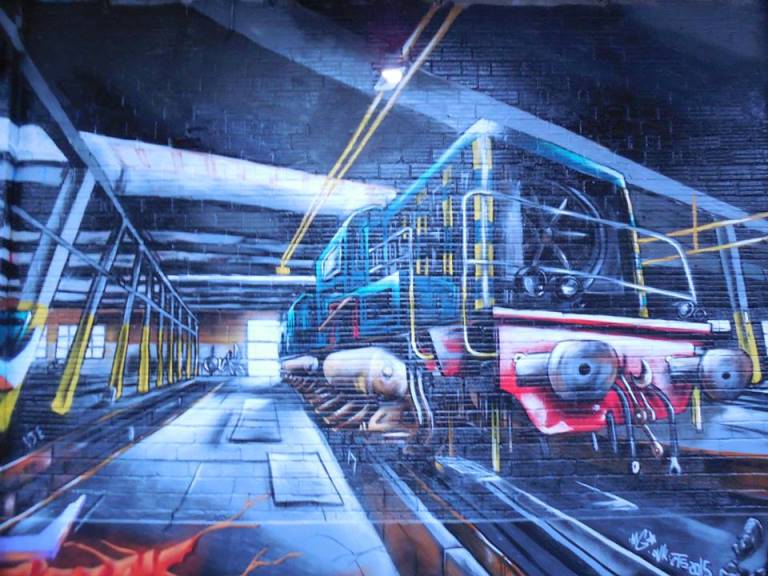 When Street Art shows up in the Paris Fan Museum
Street Fans is truly unusual and strange art event, having in mind the space where sixteen amazing street artists will expose their works. Yet, it is a must-see show for all street art lovers, with some extraordinary pieces to be created by Parisian street masters. The show Street Fans will be on view from May 11th until July 29th at Musée de l'éventail/ Atelier Anne Hoguet in Paris.For the latest developments in street art, sign up for My Widewalls!
Featured Image: Kanos
Image in slider: Bust
All images courtesy of Musée de l'éventail.
Follow These Galleries
Paris, France

Paris, France

Paris, France