White Noise Gallery Presents: Diamond Werkstaette
The relationship between art and modern design is truly complex. Many artists, scholars and philosophers have been dealing with this topic, converting it into a debate about functionality and art. Design usually has some social and/or commercial functions. But, what about art? Art products can be seen as art per se; however, they also have many functional roles. What complicates the relationship between art and design is the fact that designers are usually artists as well; on the other hand, artists can be designers, but not necessarily.  Experiments like the Bauhaus or the Wiener Werkstartte were of seminal importance for the development of modern design, taking the quest to produce a synthesis of functionality and art to the limits. One of the pioneers of the Italian street art scene, Diamond, has taken up this legacy, not only transforming it, but also provoking his audience by turning everyday objects into precious hybrids on the boundary between art and design. White Noise Gallery from Rome is organizing an exhibition of Diamond's works (take a look at our list of galleries in Rome you should visit). The show is entitled Diamond Werkstaette.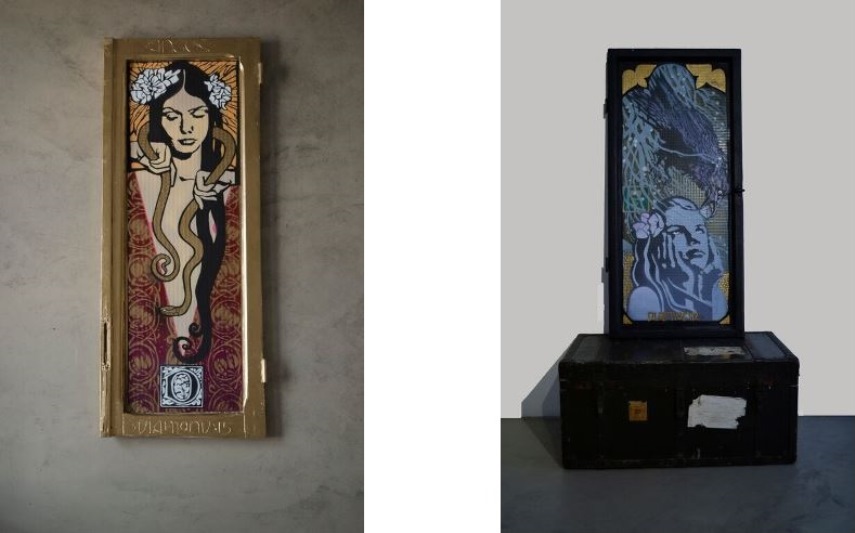 Between Art and Design – The Art of Diamond
Diamond is well-known as one of the first famous Italian street artists (check out our list of 10 urban artists from Italy). Born in Rome, in 1977, he showed a natural flair to the design during his childhood. Back in the 1990s, Diamond came to the street art, becoming one of the leaders of the eternal city. The techniques he uses are unusual and different, a bit strange for the usual methods of making street art. As a street artist, Diamond turns his art into a sort of post-modern Art Nouveau capable of transforming the commonplace into highly prized objects. The artist goes in search of everyday objects which he then transforms into unique instruments adhering to the Klimtian ideal of life whereby the boundary between art and functionality disappears. Windows, doors, screens and other objects destined for the rubbish dump, become works of art, but without losing their original functionality.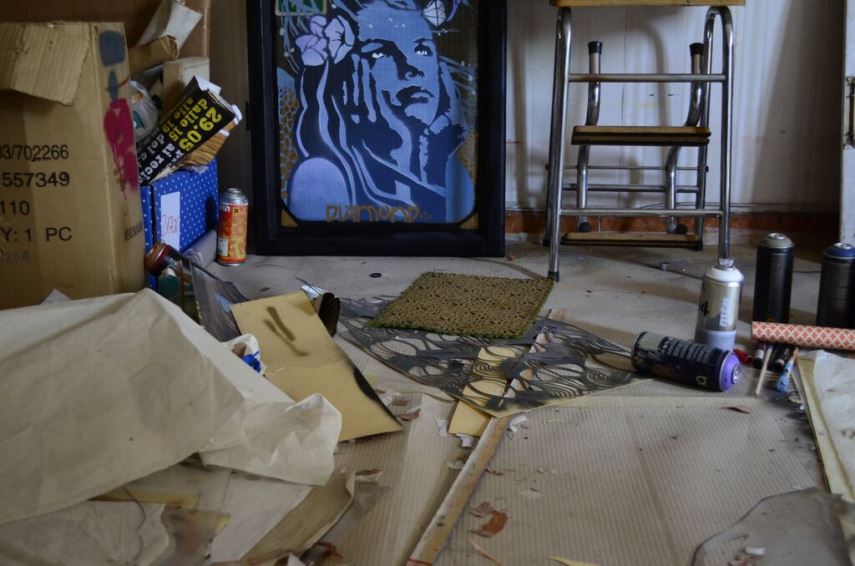 Art's Functionality – Diamond Werkstaette
The Diamond Werkstaette exhibition at White Noise Gallery comprises a series of works created by Diamond in his applied arts studio. Following in the footsteps of Kolo Moser and Josef Hoffmann during the Vienna Secession, Diamond presents his works as if they are a collection of contemporary design objects; the functionality of which transcends their mere utility, giving rise to their aesthetic value. Although the artworks in this exhibition respect the theme common to street art, they are never mere urban fetishes, but elevated to precious objects of design (if you are a street art lover, be sure to check out our latest street update).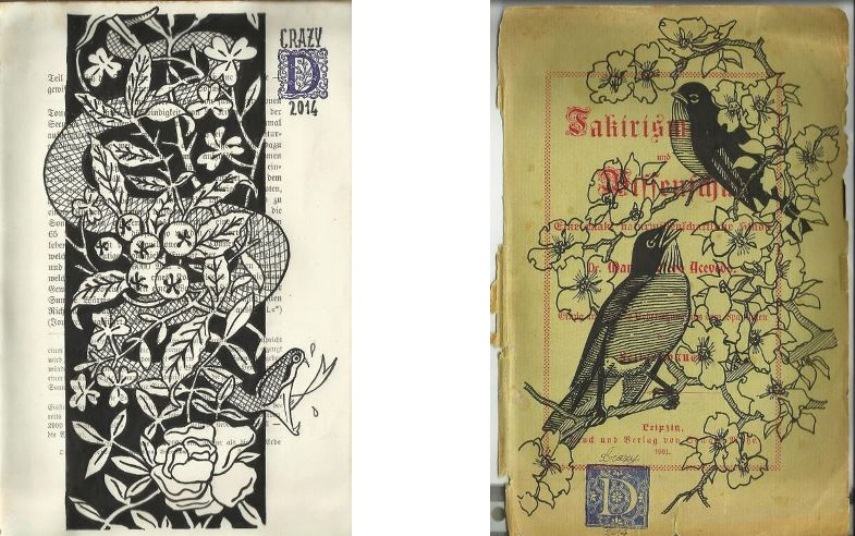 White Noise Gallery Presents: Diamond Werkstaette
For the Diamond Werkstaette show at White Noise Gallery, the artist created works that were produced with the use of techniques ranging from acrylic to spray paint and seem to have been created for show in the modern incarnation of the Secession Building in Vienna. This Viennese monument has inspired Diamond's installation in gallery's project room, where the artist will show his personal version of Beethoven's Frieze; a mural inspired by the Secession which Diamond will work on and complete during the course of the exhibition. The Diamond Werkstaette show will be on view from June 20th until July 31st, 2015, at White Noise Gallery in Rome.
Sign up for My Widewalls, and be informed about upcoming exhibitions!
Featured Image: Diamond – Ancilla domini
Image in Slider: Diamond – Die rote katze
All Images courtesy of White Noise Gallery.