Whitney Hubbs Examines Women's Bodies in Body Doubles - A Solo Exhibition in Los Angeles
When someone looks at the new body of works by American artist Whitney Hubbs, he/she would probably say: This must be a feminist art. But, it seems that Hubbs is not intentionally creating what appears to be a part of the feminist art movement. She is, more likely, interested in the body, and the function of body in creating art. Of course, it does not mean that Hubbs is interested in body art per se. She is interested in themes such as ownership of body, self-reflection, translating individual experience into art, etc. Her latest body of work will be shown in the upcoming exhibition at M+B Gallery in Los Angeles. The show is entitled Body Doubles.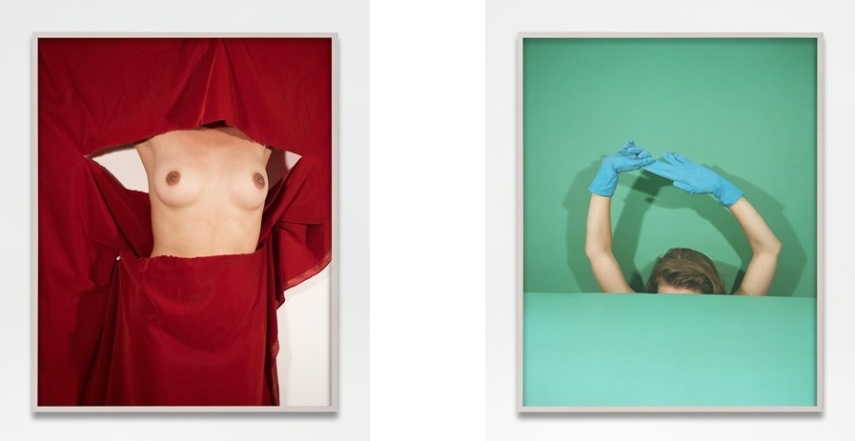 Work and Art of Whitney Hubbs
Whitney Hubbs is a Los Angeles artist noted for her intensely dark prints. Hubbs was tapped as one of Vince Aletti's Eight Emerging Photographers from Southern California in The New Yorker (2001) and has been featured in Blind Spot. Her work is held in permanent collections of The Getty Museum (Los Angeles), The Whitney Museum of American Art: Library (New York), and Los Angeles County Museum of Art. She received her MFA from the University of California, Los Angeles and BFA from California College of the Arts. Most recently, Hubbs had her first solo museum exhibition at the California Museum of Photography at the University of California, Riverside. Her work is included in the current exhibition, After Effect, at Ballroom Marfa, Texas. Other recent shows include Vapegoat Rising at Arturo Bandini, Los Angeles; New Babylon at Roberts and Tilton, Los Angeles; and Photography Sees the Surface at Higher Pictures, New York. Upcoming exhibitions include a four-person exhibition at The J. Paul Getty Museum in Fall 2016. Whitney Hubbs lives and works in Los Angeles.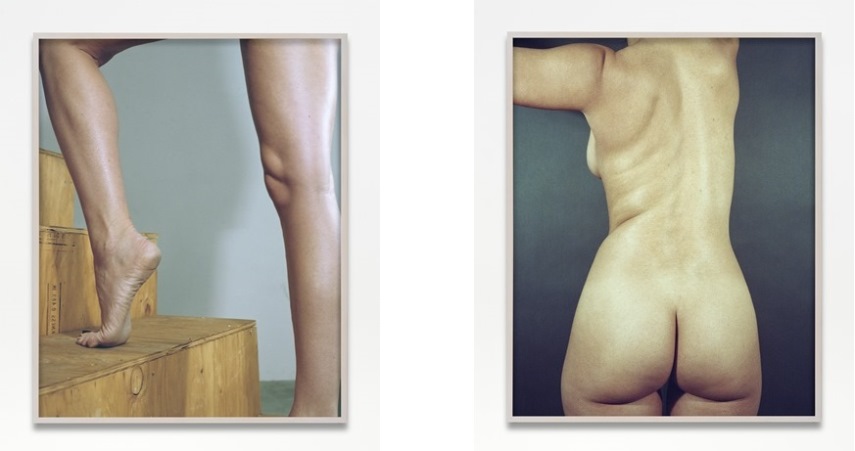 Body Doubles
Body Doubles exhibition features new works by Whitney Hubbs. Depicting female nudity, these works are strongly influenced by postmodern philosophy of subjectivity. As Hubbs says: When I'm in front of the camera, my body is being looked at, is being performed, is being directed and recorded. It is being taken apart and pieced back together. As the artist puts it: We repeat and repeat, the same scene, against the same wall, with the same lights. We write the body on a piece of film. Film that's been pushed and prodded, mishandled and flipped. At a certain point I had to accept a bodily experience. It was pleasurable to look at their rough unpolished states, the bodies simply are: flipping, posing, being coy, arms as arrows, feet as poles, the lens as lover and mirror, the lens always looking back and being looked at, not by the face, but by the breasts, buttocks, heels, toes, shins, spines and throats, unhurried and happy to give that which can't be taken.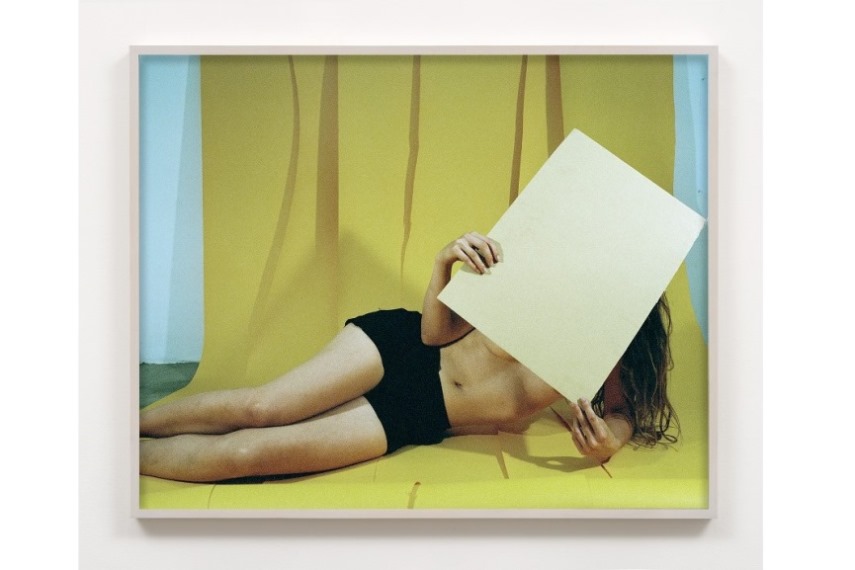 Whitney Hubbs Exhibition at M+B Gallery in Los Angeles
In 2016, we could enjoy the exhibition of Matthew Porter entitled Four False Starts that was on view until March 12 at M+B. When it comes to Whitney Hubbs exhibition at M+B, this is the artist's second solo exhibition with the Gallery. And be sure not to miss it! The show entitled Body Doubles featuring new works by amazing artist Whitney Hubbs will be on view from March 19 until May 7, 2016 at M+B in Los Angeles. The opening reception is scheduled for March 19, 6-8pm.
More information you can find at www.mbart.com.
Featured Image: Whitney Hubbs – Woman no. 1, 2016. archival pigment print. All images: © Whitney Hubbs, Courtesy M+B Gallery, Los Angeles