Why Was Pussy Riot Founding Member Nadezhda Tolokonnikova Detained in Moscow?
On February 21st 2012, Pussy Riot, a famous Russian feminist punk rock group, staged a performance in Moscow's Cathedral of Christ the Savior, as part of a protest movement against the re-election of Vladimir Putin. Soon after that, Maria Alyokhina and Nadezhda Tolokonnikova, two alleged members of Pussy Riot, were arrested by the Russian authorities; accused of hooliganism, convicted and sentenced to two years in a penal colony. The news of detention of the Pussy Riot members provoked global outrage among human rights groups and advocates of freedom of speech; while on the other hand, many artists publicly supported Alyokhina and Tolokonnikova, and condemned what they called "censorship introduced by Russian state". Tolokonnikova was in the center of attention in the art world, since she is also a performance and conceptual artist. On Friday, June 12th 2015, Nadezhda Tolokonnikova was detained in Moscow, Russia (once again), after setting up a brief protest performance in one of city's central squares.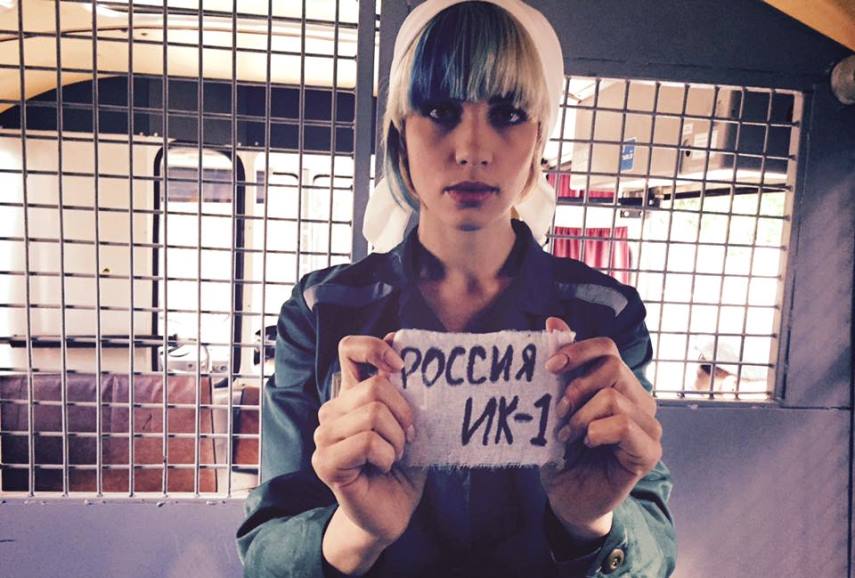 Pussy Riot Member Nadezhda Tolokonnikova Detained in Moscow
So, why was the Pussy Riot founding member Nadezhda Tolokonnikova detained in Moscow? As an outspoken critic of Vladimir Putin's administration, she joined activist Ekaterina Nenasheva in a public protest (in a form of performance act), during which they were wearing a Russian prison uniform, stating their criticism over incarceration and the treatment of female inmates in Russian detention centers. On June 12th, they were arrested by police in Bolotnaya Square. Nenasheva and Tolokonnikova didn't even have time to stage their performance. Soon after they began to stage it, they were surrounded by police officers and were put onto a police bus. The police issued a statement saying that two of them were arrested for disturbing public order. For Tolokonnikova, wearing a prison uniform is nothing "new". As she stated before the unfinished performance, she was wearing the same uniform she was issued in the nearly two years she spent in Russian prison camps. Since the incidents and interruptions of public performances in Russia are usually met with global public condemnation (particularly after the detention of Pussy Riots members for their performance in a church from 2012), it is expected that the art world will react again after this new case of possible censorship in Moscow.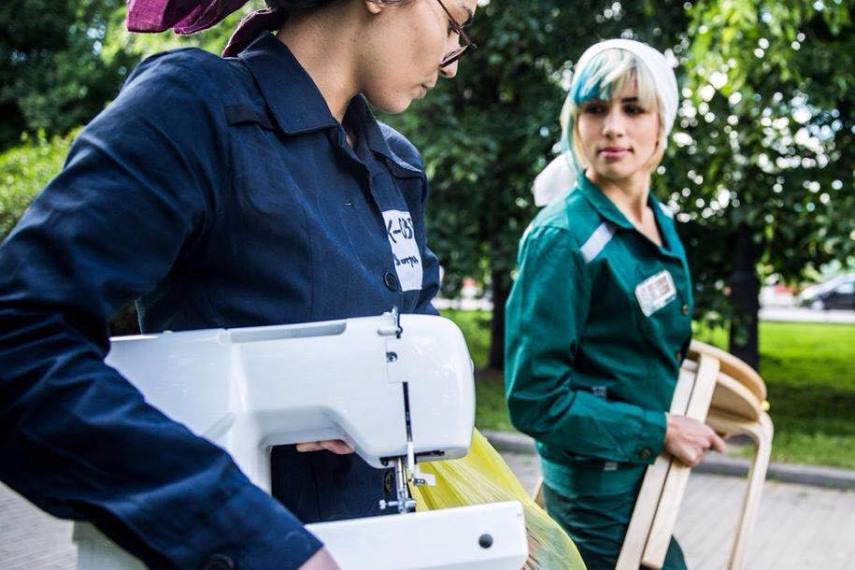 Dangerous Liaisons – Performance Art and Politics
Pussy Riot and its members, particularly Nadezhda Tolokonnikova, became a symbol of fight against censorship (of course, they have also achieved a cult status within the feminist movement, among human rights advocates and others). Because of their activism, Alyokhina and Tolokonnikova were invited to participate in a vast number of public events, performances and TV shows, including critically acclaimed House of Cards. In one of the interviews the star of this famous series, Kevin Spacey, said something quite interesting. While he was preparing for the role of unscrupulous politician, he described real politics as "performance art". Two important observations can be noticed from Spacey's statement: the first one is that performance art has largely moved the boundaries of its classical definitions (i.e. many art experts argue that every public protest may be understood as an act of performance art); the second one is that performance art may have a large impact on political and social dynamics, especially in globalized world. If the definition of performance art has indeed become broader, than we could give countless examples of how this form of art influences politics and society. Let's take for example Pussy Riot and their art: the performances by the members of this group largely shaped the global perception of contemporary Russia (and its president Putin), but also the internal debate in Russia itself. They have also influenced many other artists and artworks (including maybe the urban artist who recently crucified effigy of Vladimir Putin in Riga, Latvia).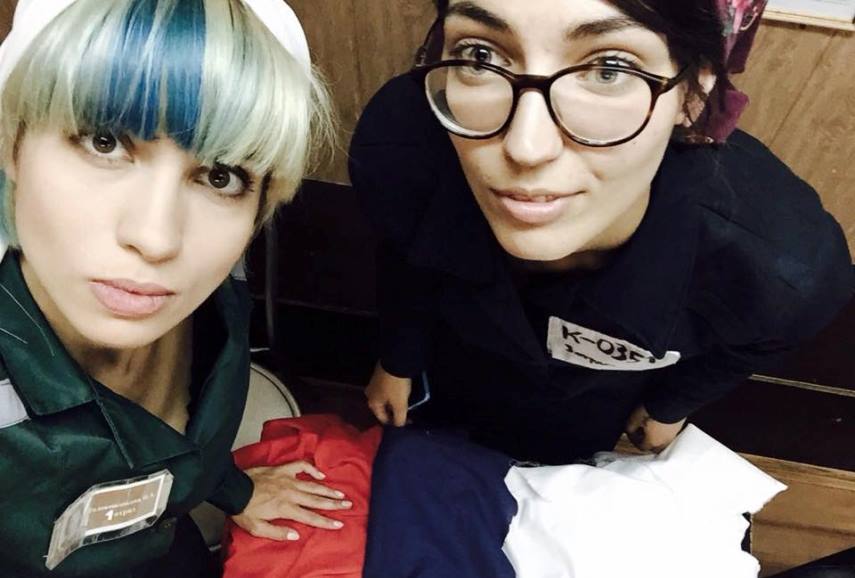 What is the Influence of Performance Art? (or Was Nadezhda Tolokonnikova Detained in Moscow for Nothing?)
How successful can performance art be in influencing political and social changes? Well, a performance artist can raise awareness on some topic, to say the least. We recently wrote about Tania Bruguera, and her arrest in Havana, Cuba during the public performance that had quite a clear statement criticizing current Cuban official politics. Amnesty International, for example, often conducts public performance acts, in order to raise awareness on violations of human rights (few months ago, Amnesty International volunteers lied in 200 body bags on Brighton beach to highlight the migrant crisis in the Mediterranean). And we could continue with listing acts of performance art that at least raised awareness on some political and social issues. And sometimes it really works, especially thanks to social media and globalization of communication in general. Maybe the case of Pussy Riot member detained in Moscow is the perfect one. The reactions related to this news are coming from all over the world.
For the latest news from the world of contemporary art, sign up for My Widewalls!    
Featured Image: Nadezhda Tolokonnikova detained in Moscow, during the performance  (photo courtesy of Tolokonnikova's Facebook Page)
All Images used for illustrative purposes only.