Widewalls Collection – Carrie Reichardt "Have Hope"
This week's presentation from the Widewalls Collection features another beautiful piece by the unbelievable Carrie Reichardt. The artwork is print applied to ceramics. The extreme craftiest and renegade potter is one of the few artists in the world who possess the technique to carry out such a difficult process. The entire ceramic was then broken and reassembled in mosaics. Some of the larger elements like "Have Hope" have additional smaller artwork that were applied in a second step. If you look close you will find rabbits, unicorns, children playing and butterflies in the white tiles. This creates Carrie's signature imagery contrast. On one side you have innocence and light imagery that leans in the direction of kitsch. On the other side you have the main figurative image of a man holding a gun to his head. At the bottom right Carrie Reichardt added activist element: "Global Revolution is Coming". The 110cm x 79 cm artwork is signed and dated 2013 using the same print-application-on-ceramics technique. Thank you Carrie for this amazing
piece of art. We hold it dearly.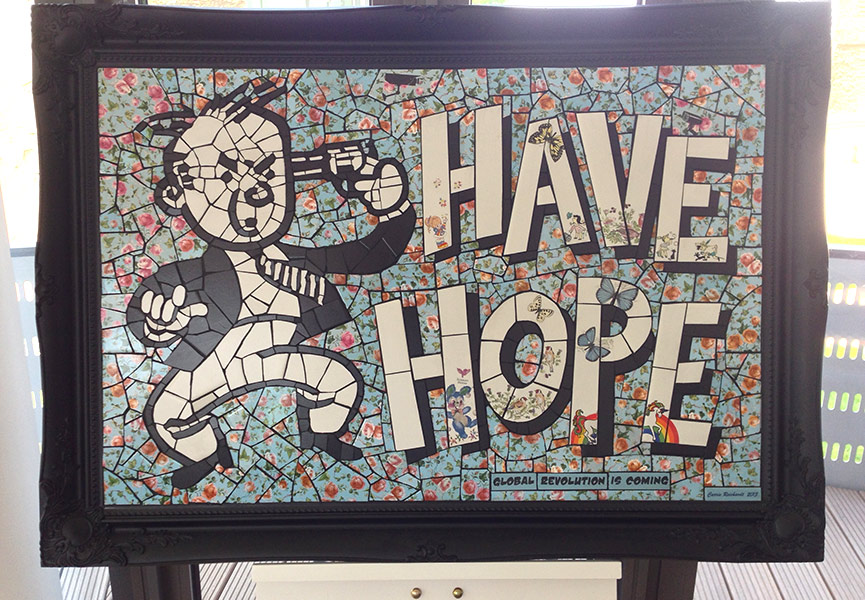 About Carrie Reichardt
Carrie Reichardt is a leading contemporary artist, who works from a mosaic-covered studio in London, The Treatment Rooms.  A figurehead for the Craftivism movement, Carrie uses murals, ceramics, screen-printing and graphic design in her work and is called upon to speak on the use of craft and art as protest – most recently for the British Association of Modern Mosaic's annual symposium at the Victoria and Albert Museum in 2012. This year she will be the keynote speaker at the Mosaic Association of Australia and New Zealand International symposium.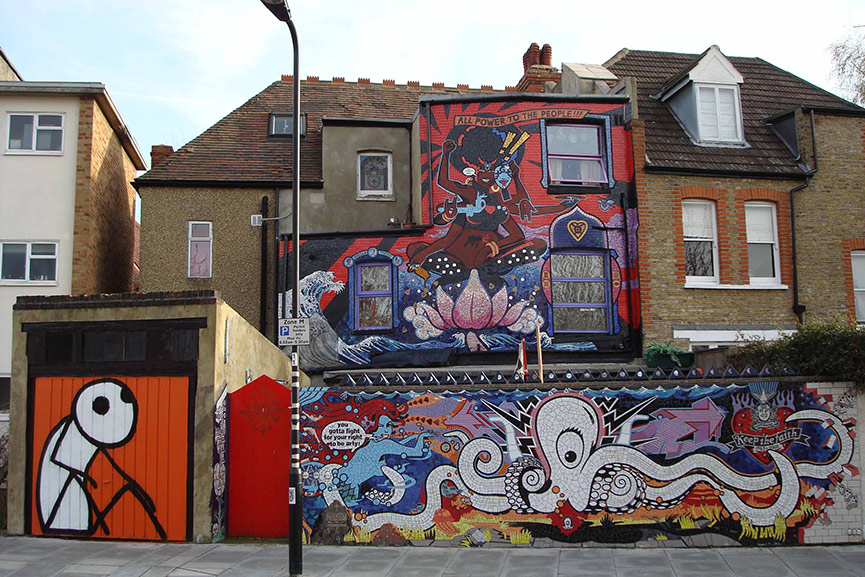 Inspired by William Morris and the long-standing tradition of subversive ceramics in the UK, Carrie Reichardt has created 'Mad in England'.  A series of affordable, subversive souvenirs that celebrate the protestor and tap into a national mood of dissent that reaches from Occupy the City to UK Uncut.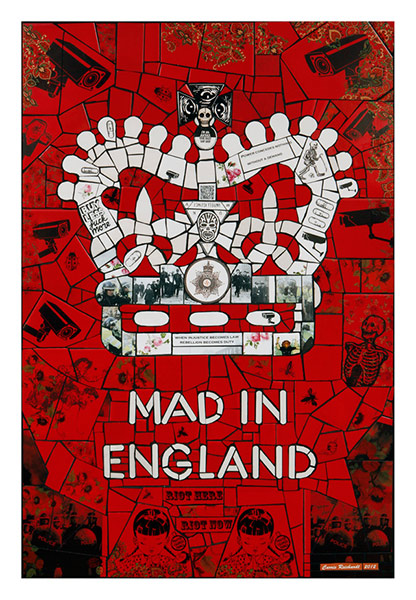 Carrie trained at Kingston University and achieved a First class degree in Fine Art from Leeds Metropolitan.  She was Artist in Residence at Camberwell Art College in 2009.  Following a period as Artist in Residence at The Single Homeless Project, she remains a proactive supporter, donating a percentage of the profits from some of her 'Mad in England' series to the charity.  Her work has appeared in leading galleries around the world and she represented the UK as part of a group of international artists invited to mosaic the Argentinian Government building in Buenos Aires.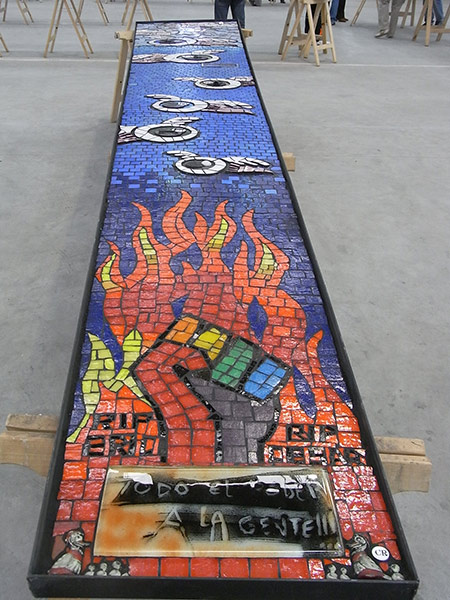 Carrie has been awarded the Winston Churchill Travelling Fellowship for 2013 and will be funded to travel and study in Chile and Mexico with the aim of 'Advancing the craft of community mosaics in the UK" on her return.