Widewalls Collection - Max Rippon
Widewalls Collection curator Sickboy not only selected artworks from our collection to exhibit at STROKE but also brought two new artists to showcase at the art fair. One of these artists was Max Rippon aka RIPO. Sickboy selected four outstanding works that reflect the elaborate production processes Max Rippon includes in his artistic repertoire. The creation process involves calligraphy, 3D modeling, digital fabrication and traditional wood finishing techniques. RIPO's works combine digital technologies and organic material. With use of new and often unrelated techniques the artists creates exceptional artworks we are proud to include in the Widewalls Collection.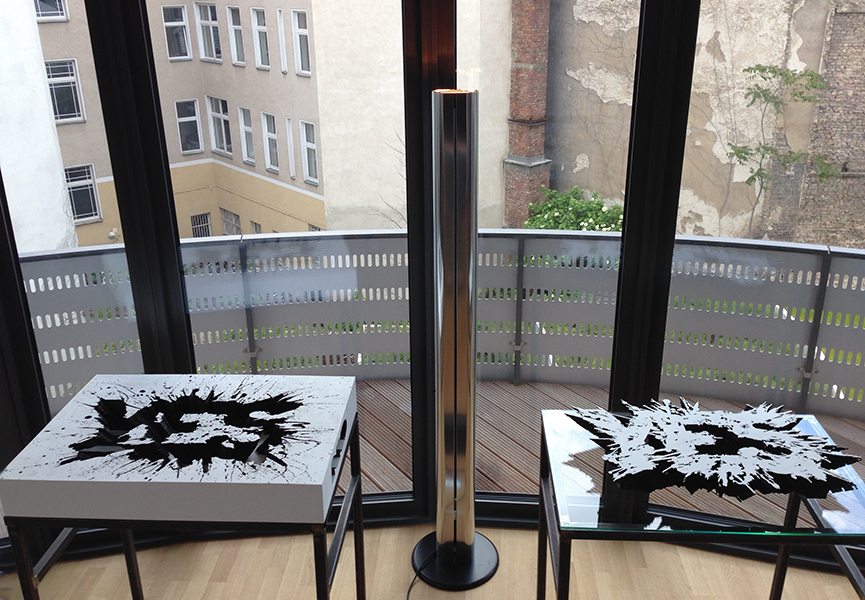 93% Truth (Positive)
Layers of burnt plywood with latex paint
78 x 50 x 10
Original
2014
93% Truth (Negative)
Layers of burnt plywood with latex paint
86 x 58.5 x 13
Original
2014
Money to Burn
Burnt Plywood
150 x 80 x 3
Edition of 3
2013
Private
Burnt Plywood
80 x 55
Edition of 3
2013
About Max Rippon aka RIPO
Max Rippon was born and raised in NYC and currently resides in Barcelona, Spain. He began drawing from a very young age and with time his inspirations grew from comic books to skateboarding and graffiti as well as an art education and studying of art history. After graduating with a BFA from Washington University in St. Louis he left the United States for Barcelona, Spain where he has since been based.
RIPO's work has become primarily text-based, exploring and communicating through typography, calligraphy and other hand-painted elements. His rhetoric often proposes questions rather than answers, always with a sense of sarcasm and humor crawling below the surface.
He has had solo exhibitions in San Francisco, Barcelona, Brussels, and Vienna and exhibited in various international group shows including the 11 Spring St. Show in New York City, called one of the best art shows of 2006 by the NY Times. He has also painted murals legally and illegally in cities, remote villages, and abandoned structures across 36 countries in three continents.