Widewalls at STROKE
In the last week we informed you about STROKE Art Fair
in Munich and only briefly mentioned our involvement in Germany's prime urban art fair. Now we would like to take the chance and tell you about the Widewalls Collection special exhibition at STROKE.
The Widewalls Collection
will be exhibited in 'Haus 2' on the 'Praterinsel' complex. For the first-time ever we will exhibit The Widewalls Collection to a live audience. On 96m
2
STROKE visitors will have the unique opportunity to see works by the world's most renowned urban artists. Our selection of showcased works was curated by the one-and-only
Sickboy
. All pieces were handpicked and will be arranged on-scene by the British urban artist. You can take a look at Sickboy's selection of works from the Widewalls Collection below or not spoil the surprise and visit us at STROKE Art Fair in Munich from April 30
th
to May 4
th
.
STROKE Interviews Widewalls
STROKE: What is Widewalls?
Widewalls: We are an urban concepts platform that is segmented into four branches that directly relate to urban art. Our starting impulse is the blog and magazine branch. This element enables us to receive and communicate the most relevant news and stories from the urban art scene. Hereby we aim to be the most relevant web resource for urban art by bringing together collectors, galleries and artists. Leading to our second branch where we operate as partners for galleries and artists alike. Our activity in this segment is facilitated towards consignment, artist representation and media partnerships. Another branch is the commerce element. Widewalls functions as a market place for buyers and sellers of art. Finally we have the event division that hosts street art interventions, organizes exhibitions and showcases our collection at art fairs.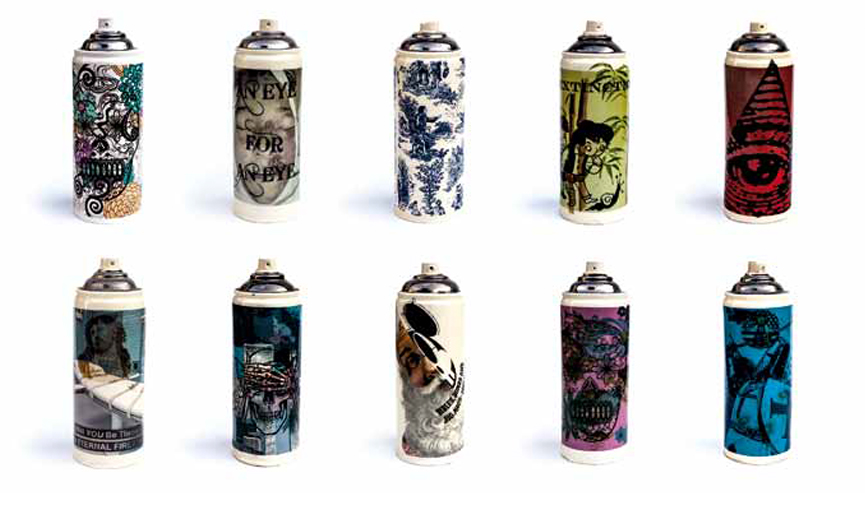 S: Can you tell us more about your magazine?
W: The magazine is undergoing an evolution at the moment. Starting off as a blog, the magazine branch is now an expansive artist database, a location finder and video gallery. In near future it will be a comprehensive archive of works from artists in our database as well as a market analysis tool. The artwork archive will feature murals, originals and prints of the most significant urban artists. The market tool will allow you track auction results, price developments and tendencies of those works.
S: Can you tell us more about your collection?
W: The Widewalls Collection is the origin of the entire platform. It started off as a private urban art collection. The collection not only included paintings and sculptures but also commissioned murals for properties belonging to Cosmopolitan Real Estate. These commissions established our direct contact to artists. We had the rare opportunity to exchange, work and collaborate with a number of artists. The works of these artists became the basis of the Widewalls Collection.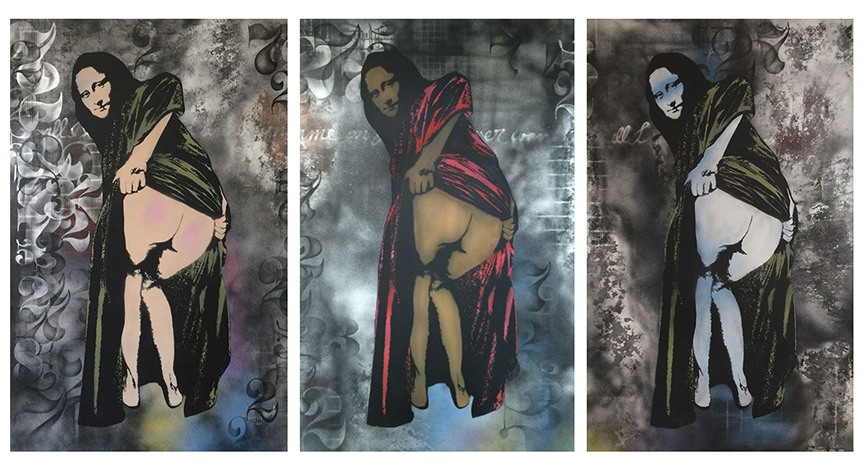 S: So that means your collection is built on preferences and taste?
W: Yes very much so. All the artwork we have in our collection was purchased with an aesthetic eye. We hand pick works by artist we feel represent various subgroups of urban art best: painting, paste-up, stencil, photorealism, graffiti and abstract graffiti. Through our everyday involvement in urban art we have gained a good eye for significant artist that reflect the urban art scene and what we like.
S: What does the current urban art scene reflect?
W: The emerging talent into today's urban art scene is unbelievable. The artistic finesse, creativity, sarcasm, beauty, scale and diversity that young artists possess are greater than ever before. On the other hand you have artists that were street legends and that have developed entirely new heights of artistic expression. The artist that instantly comes to mind is Sickboy. He started off with spraying red and yellow temples all over London's walls, doors and trash bins. If you look at Sickboy's paintings now you will see imaginative colorful worlds with a touch of Albert Hoffman. For us, Sickboy is one of the most creative and artistically valuable artists there is at the moment. He's also the curator for the exhibition of the Widewalls Collection at Stroke.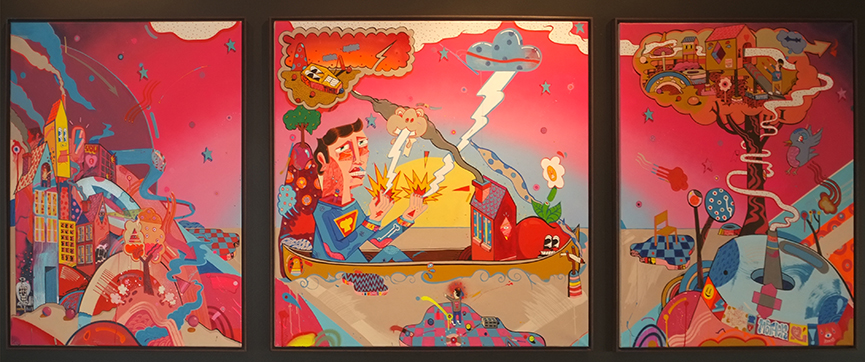 S: What other artists are in your collection?
W: We have several artists from the UK. The creator of the Vandal, Nick Walker would be one of them. Then we have the painter Conor Harrington that creates these beautiful renaissance paintings, either of people dueling or portraits of men in uniforms. These large-scale paintings are often painted in one color-way; making them stand out anywhere you hang them. Same goes for the D*Face 'American Depress' credit card made from red Plexiglas. We have the bright red artwork hanging on a black wall. You can imagine the impression this makes on viewers. Then we also have paintings from Banksy, Dotmasters, Best Ever, Zadok, Schoony and Beejoir. You see our main focus lies on artists from the United Kingdom. We do however also own works by American artists in our collection. We have several paintings by a true New York graffiti legend: Futura. The man was spraying in the days and together with Keith Haring and Basquiat. Futura is the creator of abstract graffiti, an artistic style that has shaped today's urban art. We also have a huge 'Thalassa" paste-up piece by the female artist Swoon. Of course, we also have the German artist Herakut. Besides the works on canvas, Herakut painted an entire wall of an apartment in Ibiza for us. Their playful, child-like style together with the dark colors and adult imagery is what made us fall in love with their work.
S: Where else can we see the Widewalls Collection?
W: We have a selection of pieces at our new office/gallery space in Berlin Mitte. Anyone interested can make an appointment to view the Widewalls Collection. The constantly varying works will allow people to come often and see new art every time. Eventually we'll have all works in the Widewalls Collection at our exhibition space.
S: Did you bring your works to Stroke?
W: Unfortunately that would have been too expensive, however we brought a selection of works by artists that reflect our collection best as well as works that are for sale during Stroke. We'll bring artworks by Nick Walker, Sickboy and Word to Mother.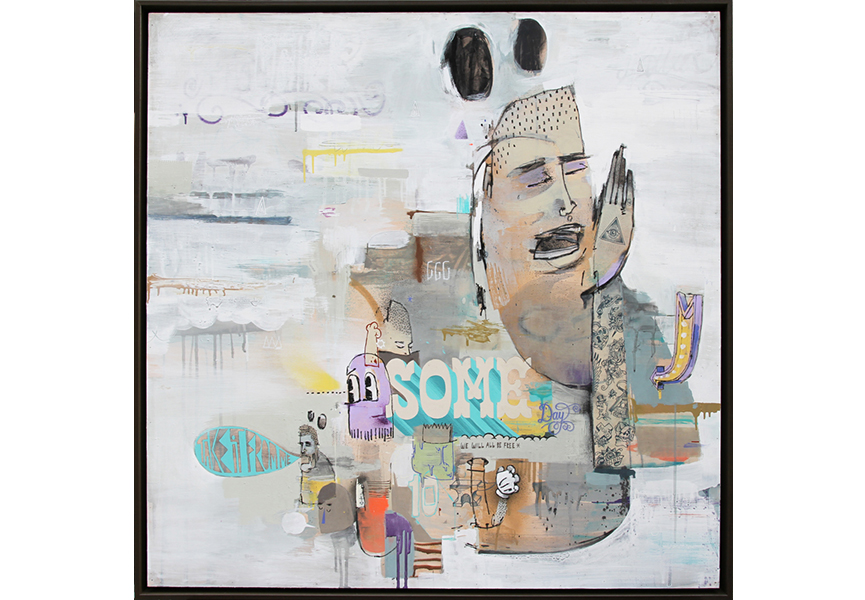 S: Why those three?
W: First of all we feel that in Germany these three don't get the attention they deserve but would be received exceptionally well. Secondly each artist has a different approach and technique in creating urban art. Nick Walker is recognized as one of the most significant stencil artists. Nick Walker sprays pieces with beautiful imagery and that street humor that makes you smirk. Sickboy draws, paints and sprays bold, colorful and eye catching art. His work is characterized by surreal imagery and flamboyance. Word to Mother paints fine comical figures with large portions of empty space. Word to Mother plays with this contrast to create works of artistic finesse that is rare outside the fine arts.

Everything you need to know about the art world is one click away! With a free sign up for My Widewalls!