Widewalls Collections - Nick Walker "Myth"
This week, we decided to introduce you to the work one of the most known graffiti artists in the world – Nick Walker. Bristol based artist back in 2010 did an art piece called 'Towers' some people consider it one of his best works yet. In the 63cm x 49cm piece Walker references the 9/11 event and creates a screen print Warhol style. Different from the stencilled work Walker's fans are used to, the artist decision to change his artistic path and try something different definitely worked out. The image of the twin towers repeated over and over in black and grey, really looks like something Warhol would do as his response to the bombing. The 'worn out' effect gives the piece a very nostalgic note, as it serves as a reminder of some different and old New York, a "Myth". The piece was first presented as a part of Walker's solo show called 'In Gods We Trust' at Art Sensus Gallery in London.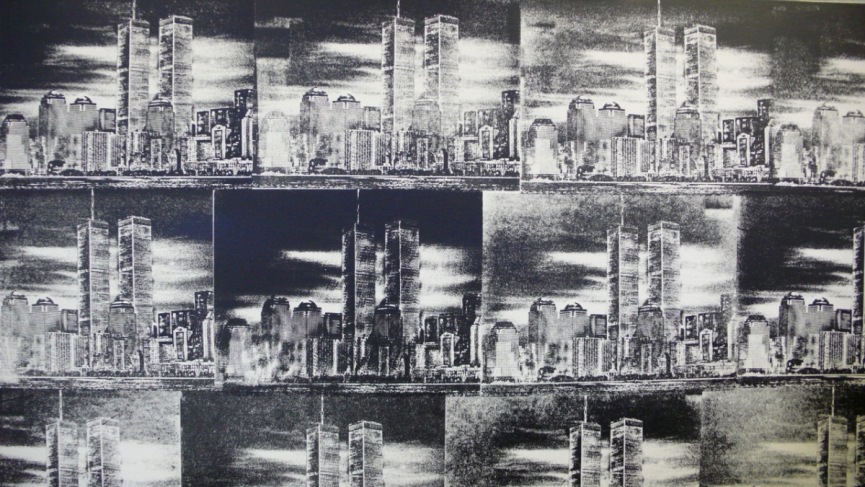 About Nick Walker
Nick Walker has been creating his path since the early 1980s in the streets of Bristol, England where he was doing his first graffiti. His influence on other artists is highly known. Even Banksy admitted to have looked upon Walker when he was starting out as an artist. Nick Walker's signature street artwork is the Vandal, the artist's alter-ego that he stencilled all over the world. He became very respected outside of the graffiti world, as well. Director Stanley Kubrick asked Walker to recreate the graffiti'd streets of New York for his 1999 film, Eyes Wide Shut, and his bowler-hatted gentleman 'vandal' was featured in a video by The Black Eyed Peas. His works often have very clear political messages, such as his Coran Can (2010) but at the same time have a great sense of true English humour that only adds to the uniqueness of the work.
Walker's work has been exhibited at galleries such as the Black Rat Projects in London, the Kantor Gallery in Los Angeles, and the 95 Gallery in Berlin, and his works now sell for enormous amounts of money.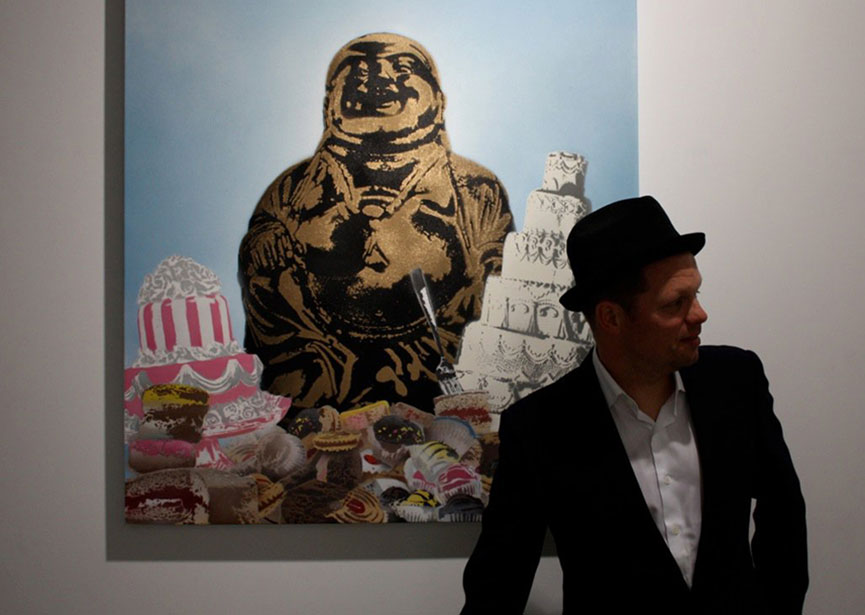 [mc4wp_form]
Follow These Galleries
By Appointment Only, Singapore

Asti, Italy

Paris, France