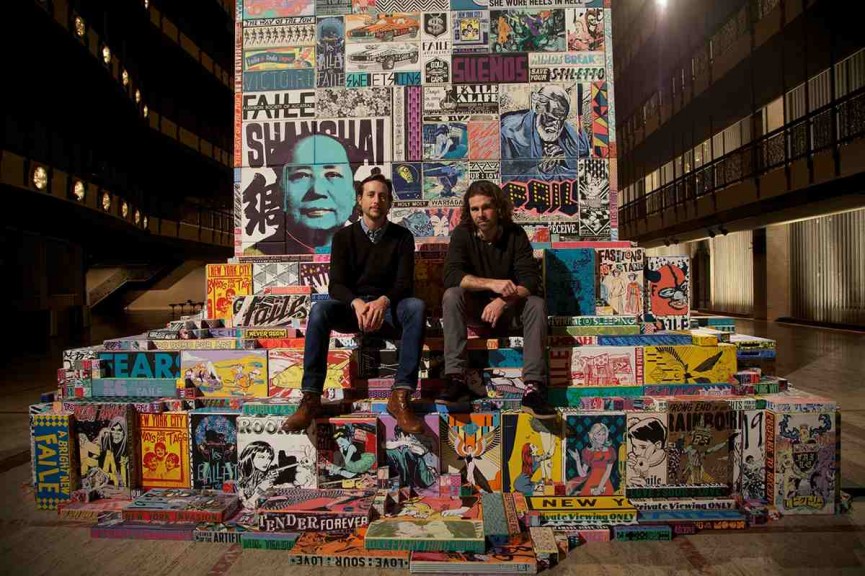 Urban & Contemporary Art Resource!
Who we are ?
Widewalls started off with a heartfelt passion for urban art. Everything we did revolved around artists that fascinate us. They became the center of our activity. Our extensive database of urban, street and contemporary – artists is the source of our journalistic activity. The information we obtain on exhibitions, festivals, events, prints releases and collaborations directly relate to artists in the Widewalls database. The holistic assortment thus makes our coverage a comprehensive reflection of the contemporary art market.
We launched Widewalls with the street art intervention event in an abandoned ice-parlor on Mallorca. Our web segment was the predestined continuation of our urban art involvement. The blog and magazine sections feature the latest news from the urban art world. From this evolved a deep understanding of the art market, artist relations and media partnerships. The logical next step was to focus on our agency efforts as consultants, advisers and business partner. What derives naturally from the business side of art is commerce. Widewalls functions as marketplace for buyers, sellers and traders of urban art. The consolidation of works by every artist is another integrated part of the magazine. Widewalls compiles all available information on originals, editions and murals for every artist in the database. This provides an integral overview of an artist's body of work.
In addition to news reporting we also produce our own content that ranges from entertaining to informative. Widewalls content can take the form of interviews, valuable collector information well as location tips. The Galleries Section provides a unique selection of contemporary art related: galleries, museums, hotels, stores and locations from around the world. The categorization into cities will assist users to find the place they are looking for at their destination. This section provides an opportunity for galleries, museums, hotels and stores to present themselves to our users. Widewalls offers various surfaces, ads and classifieds for a favorable presentation on the website. An event calendar will give visitors a clear overview of urban art happenings year-round.