Widewalls Podcast #6: Sickboy
Finally, we managed to pin down the elusive and ultra-busy British artist known as Sickboy for the latest edition of the Widewalls interview podcast series, but we let him finish his late lunch first before quizzing him about his life! Sickboy emerged from the infamous Bristol underground street art scene that also spawned Banksy, his now famous golden temple logo making him stand out from the standard graffiti tags, an artist that was thinking outside the box and who continues to think the same way to this day.
What is obvious from talking with Sickboy is that he is a very hands on artist, on the day of the interview he was talking from his Barcelona base where he had been arranging the transit of his works from Bristol, where he also works, to Galerie Le Feuvre in Paris for his debut solo exhibition in France, Supernature, which you can read about in Sickboy Conquers France, while also preparing a Max Rippon exhibition. You can also listen in on how he been avoiding the internet so has no idea what the new Banksy artworks in Gaza look like (New Banksy Work in Gaza in case you missed it) while also giving his views on stencil art, the current popularity of urban and street art and revealed himself to be a very generous person by explaining why he gave away an installation valued at £20,000 to one lucky visitor to an exhibition, which now resides in their back garden!
Have a listen to our chat and get a glimpse into the sometimes psychedelic world of Sickboy and then be sure to check out the other interviews in the series with Olly Walker, Artez, Yasha Young, Kevin Van Gorp and My Dog Sighs.
Take a wander through the works of Sickboy at TheSickboy and follow the podcast series at Widewalls on Soundcloud.
Keep up to date with all the latest interviews by signing up to My Widewalls today!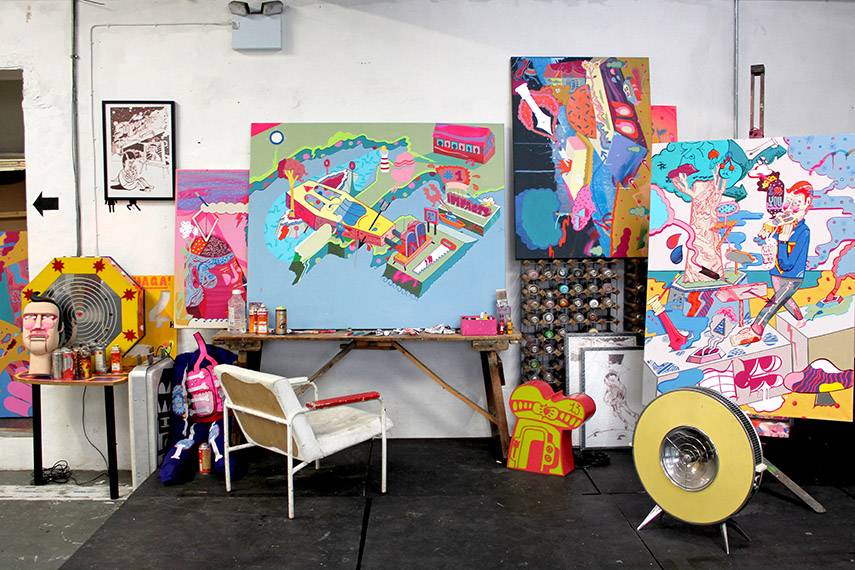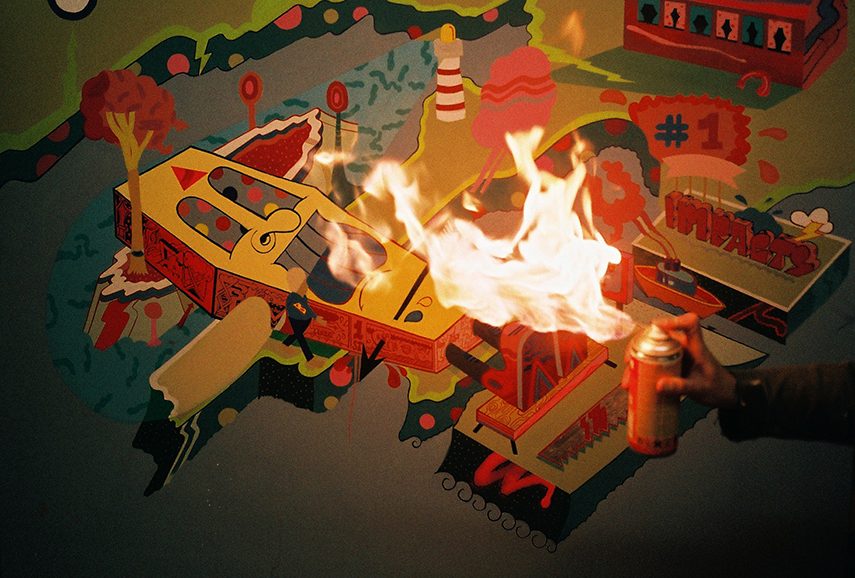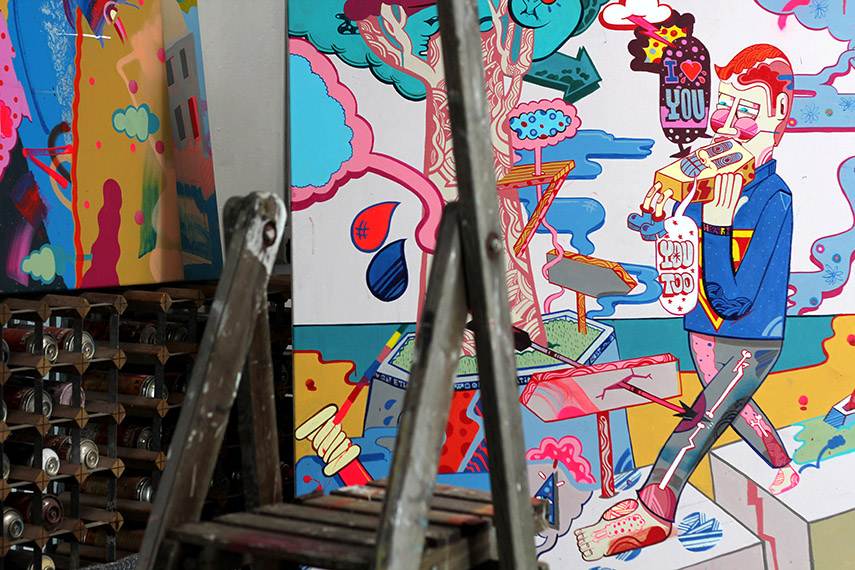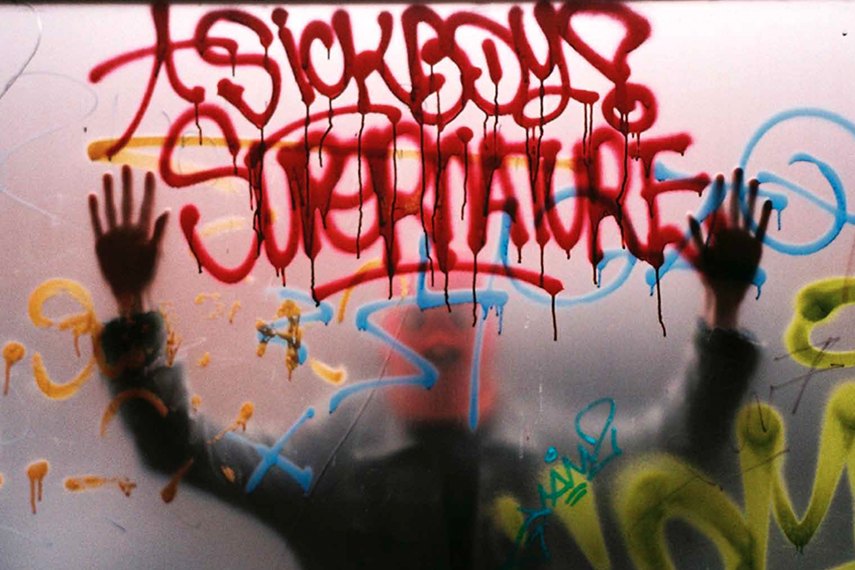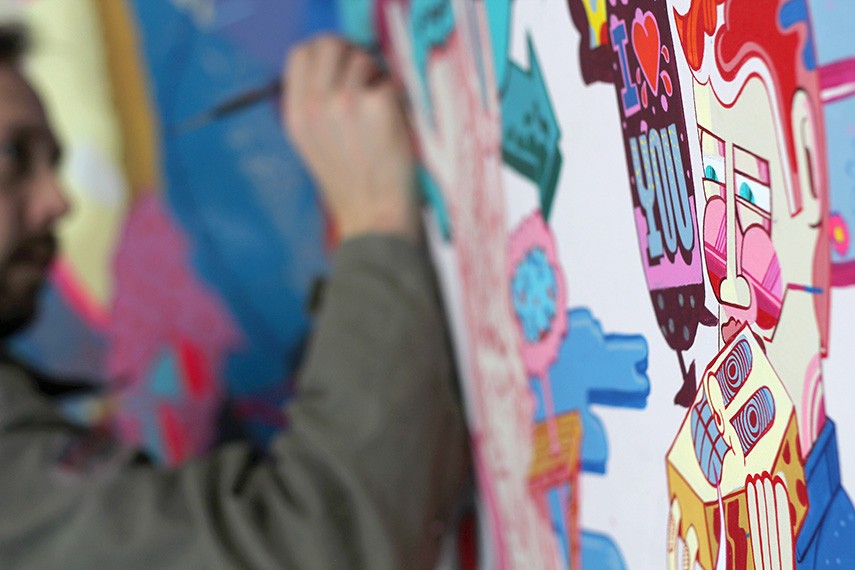 Images courtesy of Galerie Le Feuvre.
[mc4wp_form]