Will Barras goes Into the Middle of Thing at Die Kunstagentin
Into the Middle of Thing is an upcoming show at Die Kunstagentin Gallery of Will Barras art. Being one of the pioneers of the British urban art scene, Will Barras was born in 1973 in Birmingham. He lived in the city until he decided to study graphic design and moved to Bristol, where he was also a founding member of Scrawl artistic collective together with Steff Plaetz and Mr. Jago. The collective contributed to the new creative movement from which Banksy and other prominent urban creatives later emerged. Pushed on by his strong creative energy, Will Barras realized numerous mural projects around the world in the last 15 years.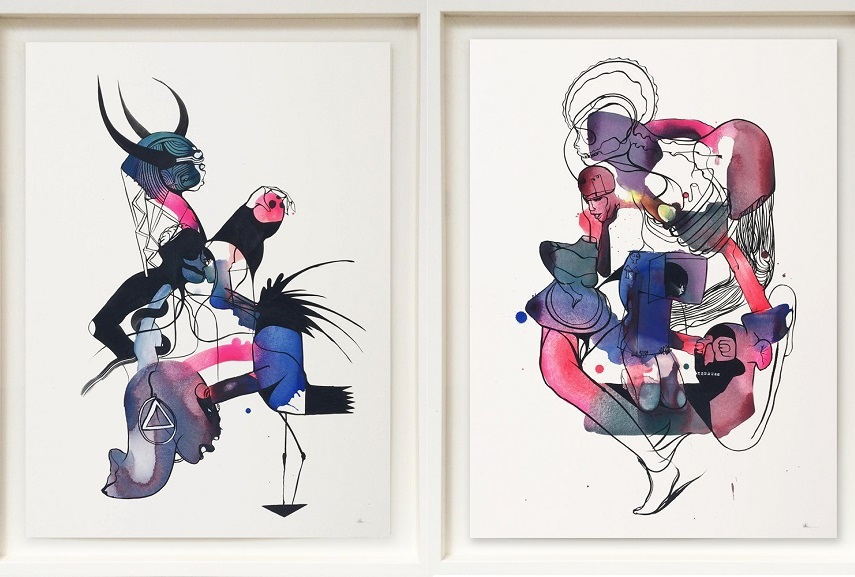 Will Barras Art
You will hardly fail to identify Will Barras art once you are introduced to his distinct style. Among the urban creatives who make their artworks also on paper and canvas, Barras pieces stand out for their fluidity reached through continuous lines that swirl around and within color fields. His work is figurative, but could pass as abstract as well, when not closely observed. Fragments of narratives and motifs he explores come from the world he grew up in, and continues to be part of. Modern, urban environments, speed of movement, female figures, and fast vehicles all find place on canvases of this urban poet. At Into the Middle of Thing, the visitors will be introduced to Barras' current series of works on paper.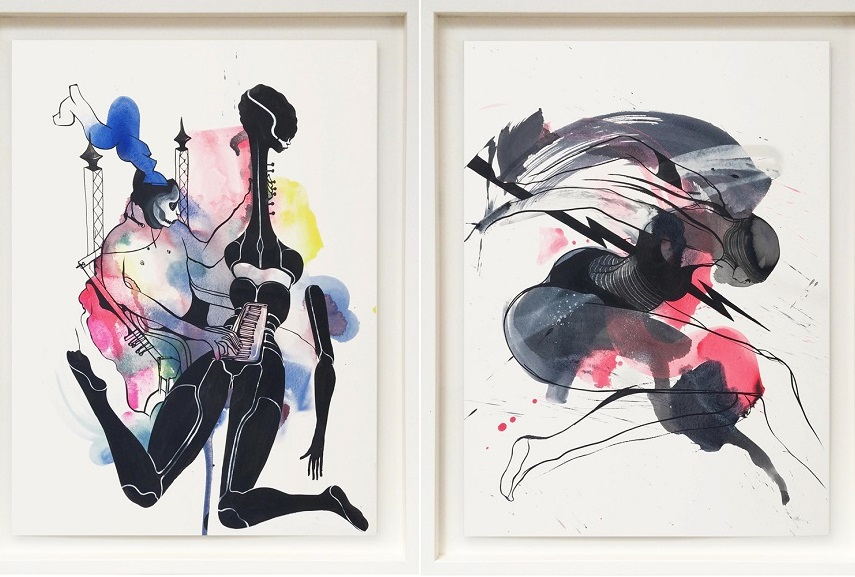 From a Bristol Collective to World Recognition
Currently working and living in London, Will Barras is enough versatile in his practice to be usually introduced as an illustrator, animation director, and an artist. Being part of Scrawl collective meant that he not only helped include street art into a broader artistic discourse, but he also helped develop new movement in urban scene that was later documented in a book Scrawl published in 1999. Barras travels extensively and his pieces can be seen in Europe, U.S. and Asia. Among the artistic collaborations he participated in, those with Stolen Space and Brussels-based HLP stand out. He also painted numerous murals around the globe, including the one done with the members of his Bristol group at Tate Modern's turbine hall, and the mural for Pow!Wow! Festival in Taipei. Barras also worked at central London studio Th1ng as a head of animation.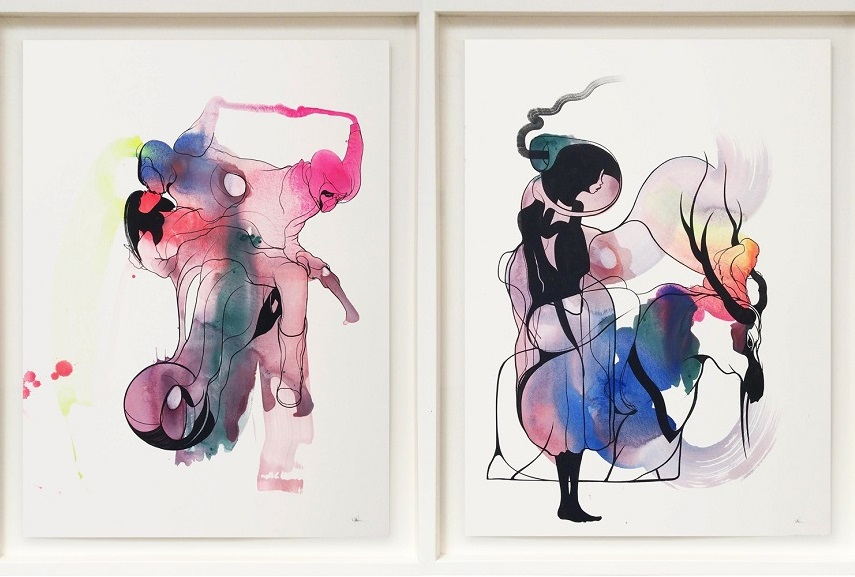 Into the Middle of Thing at Die Kunstagentin Gallery
Die Kunstagentin Gallery works with a large network of acclaimed and emerging international creatives who are influenced by different styles of graffiti and street art. The gallery is situated in the center of the vibrant Belgian Quarter in Cologne. Its aim is to promote and represent creatives whose works blur the line between urban and fine art. Vernissage of Into the Middle of Thing is scheduled for 11 February 2017 from 19-22h. The exhibition opens on February 13, and will be on view until April 1, 2017. The artist will be present at the opening.
Featured images: Will Barras – Xi She, detail; Will Barras – Into the Middle of Thing; Will Barras at work. All images courtesy of Die Kunstagentin Gallery.
Follow These Galleries
Cologne, Germany

Barcelona, Spain