New Wim Wenders Photographs Presented in his Hometown of Berlin !
After a very successful show of Wim Wenders pictures held at the Museum Kunstpalash in Dusseldorf this summer, a selection of new and recent works by the esteemed German director will now be shown at BlainSouthern Berlin. The event thus becomes one more must-see, as the city becomes a true hub for art lovers in light of the Berlin Art Week. Bringing his homeland and America together as the two countries that have influenced him the most throughout his artistic career, the show will once again demonstrate Wim Wenders's photographic talent, through which he manages to translate the haunting feeling of desolate urban and natural landscapes.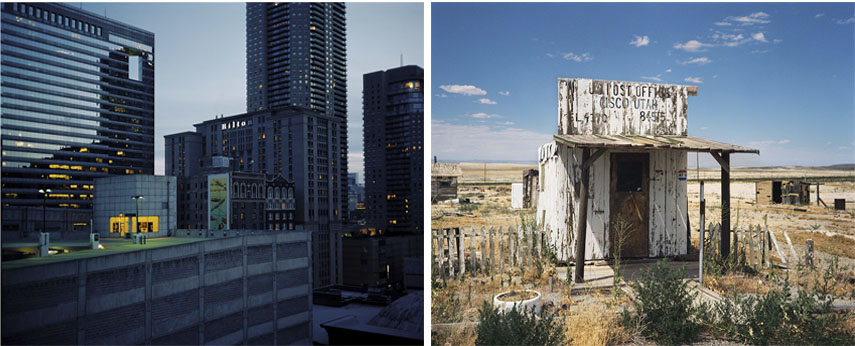 Time Capsules. By the side of the road
In his photographs, Wim Wenders evokes the Romantic paintings, French and Dutch landscapes he used to see at his house and that he picked up this peaceful mood from. Whether they're older works dating back to 1995 and the web of metal in Potsdamer Platz in Berlin or to the panoramic field photographed in 2015, they lean onto the concept of time passing and change, capturing the evolution of man for future generations to see. The moments Win Wenders has lived are not lost, but immortalised in all these images, the spirits of big cities and the splendid wonders of nature intertwined with monumental objects like an American saloon bar or an open-air cinema, as the symbols of a nation and a certain, iconic period of time.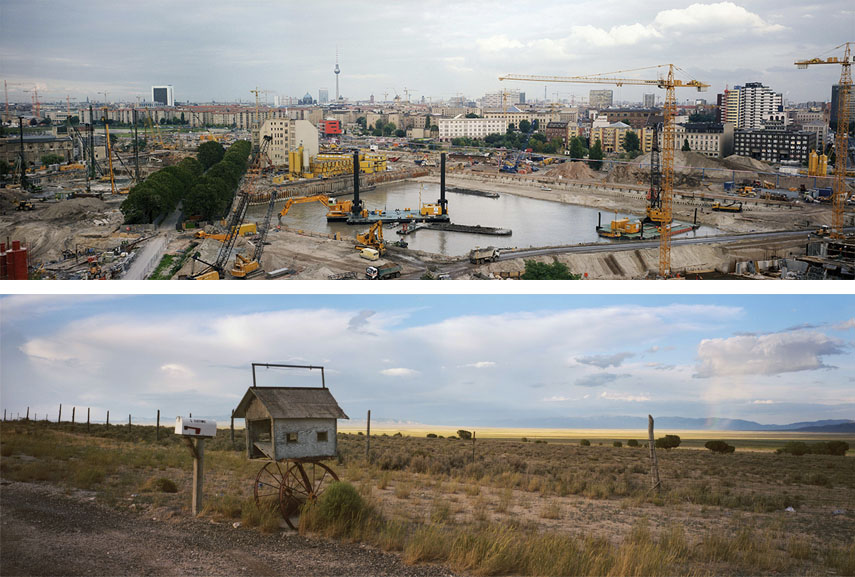 Between Memory and Pictures
Varying in dimensions and locations, the photographs of Wim Wenders stand as testimonies, as many of the places he took pictures of no longer exist, or have inevitably changed. In his still images, the connoisseurs of his cinematic works can see the clear impact they had on one another through the years. Both in his films and photographs, Wim Wenders shows fascination for vast, lonely spaces in search of traces of civilisation, history, people, memories. Under great impression of these places, the artist looks to further convey it onto the viewers, using photography as a unique medium that can create arresting moments that last for centuries. A storyteller at heart, Wim Wenders uses these pictures to narrate the lives of people through these locations, and of these locations through the marks that people have left on them.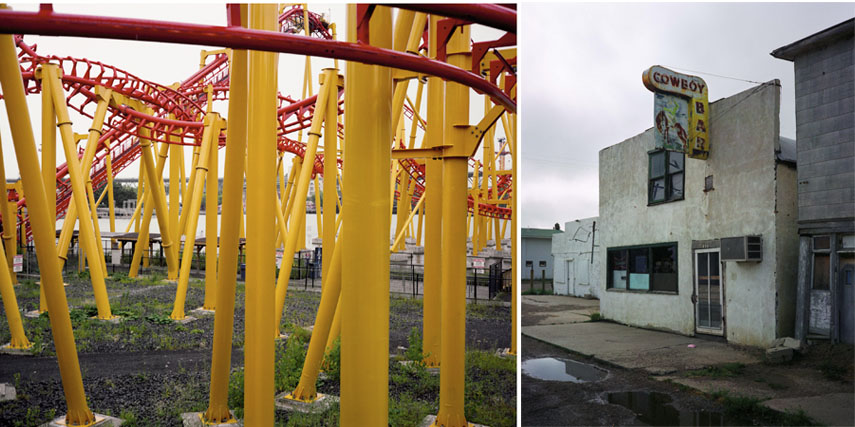 Wim Wenders Photographs at BlainSouthern Berlin
This photographic show represents a particular kind of dialogue between Germany and America – a visual kind, established through the lens of an artist who have spent many years as their citizen. Whether it's German or American landscape, Wim Wenders understood it in his own way, with eyes and mind wide open. Time Capsules. By the side of the road, the first showcase of Wim Wenders photographs in Berlin in over half a decade, will be on view from September 17th through November 14th, 2015, at BlainSouthern Gallery. On September 16th, there will be a press conference, featuring a Q&A session with Wim Wenders from 11am till 12pm and a press preview from 12pm till 1pm. A private view of the show is from 6pm to 9pm.
Featured in slider: Drive-in, Marfa, Texas, 1983; Dusk in Coober Pedy, 1978; Contemplation, Denver, Colorado, 1982; Drive-in at night, Montréal, Canada, 2013, detail. All pictures courtesy the artist and BlainSouthern