Winter Group Show at StolenSpace
Merry Christmas to all of you. We hope this review will get you in the right mood for today. The beautiful group show by D*Face's London gallery StolenSpace. This year's Winter Group Show at StolenSpace Gallery in London brought some fresh art creations made by Shepard Fairey, D*Face, Rone, C215 and Reka, among the group of works from artists such as Beau Stanton, Cope2, Kai and Sunny, Ronzo, Twoone, Zio Ziegle and many others. It opened with a soirée on December 5, and it is to close tomorrow, so who is in need of an artistic Christmas treat better hurry to StolenSpace! All original artwork is available for purchase at the gallery, along with featured brand new print releases by Andrew McAttee, D*Face, Eine, Kai & Sunny, Rone & Will Barras.
Shepard Fairey
Shepard Fairey's piece included in the exhibit is a typical work of this visual activist. A propaganda-like poster writing Corporate Violence for Sale is placed over collaged references to banknotes, stock exchange and monetary symbols. This work is one from the series of pieces with the same caption and it addresses the social effects of global economic crisis.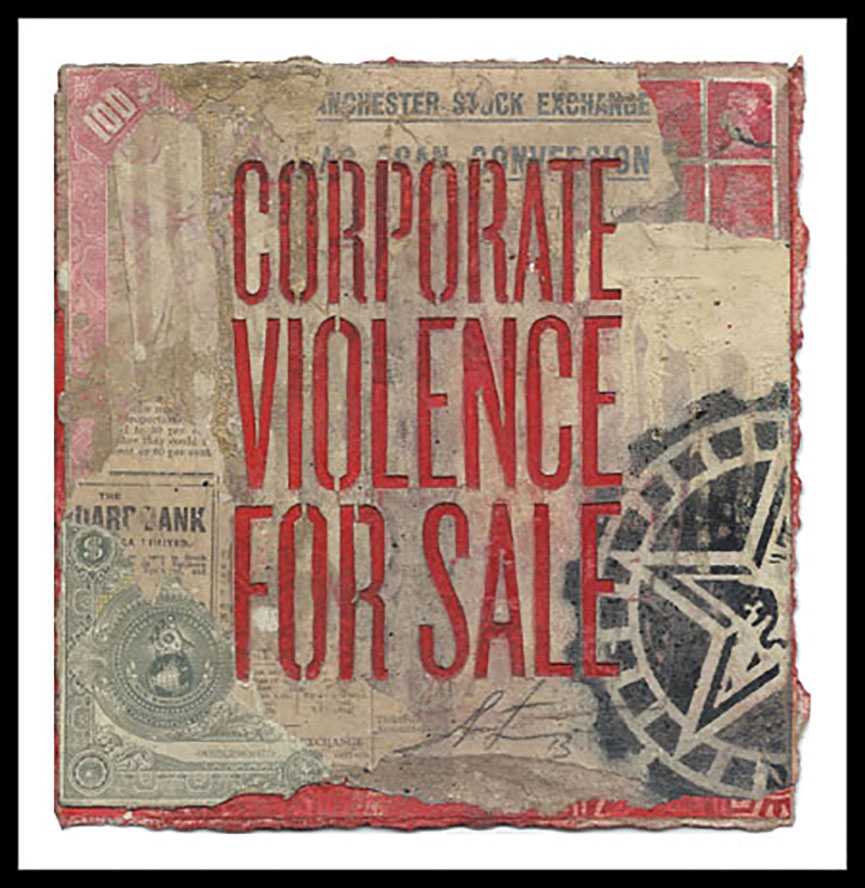 D*Face
As one of the most fruitful street artists nowadays, D*Face is presented by an array of pieces depicting his emblematic winged symbol. Through pop-art influenced metaphors, he questions our consumeristic outlook on the world today, which has obviously shifted from traditional values of right or wrong. His work, executed in a variety of media, is defined by comic-like interface, strong contour and bold subtext incorporated in the expression of his characters.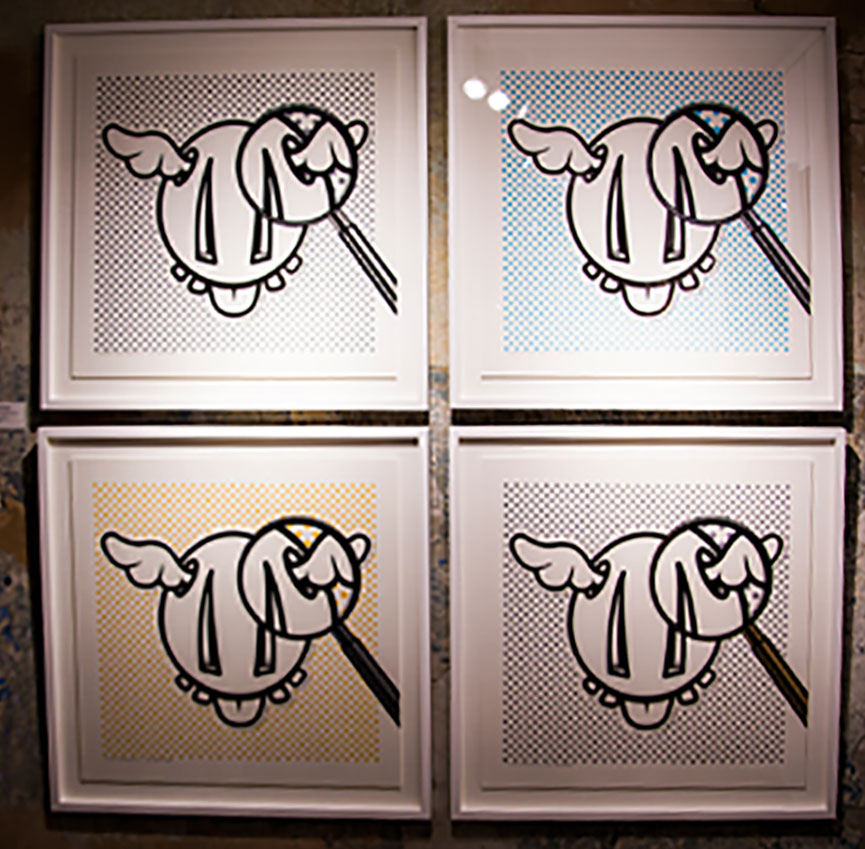 Rone
The Australian street artist from Melbourne, RONE, exhibited close up and beautiful female portraits of his Jane Doe set against a cityscape, a wall or other elements of urban environment. Delicate treatment of lines, sheer realistic imagery, dripping and blend of other graffiti techniques reveal an eclectic and imaginative author who renders the contradictions of beauty and decay, having an emotionally tense artwork as a result. RONE's work has overtime become an integrative part of Melbourne's urban landscape.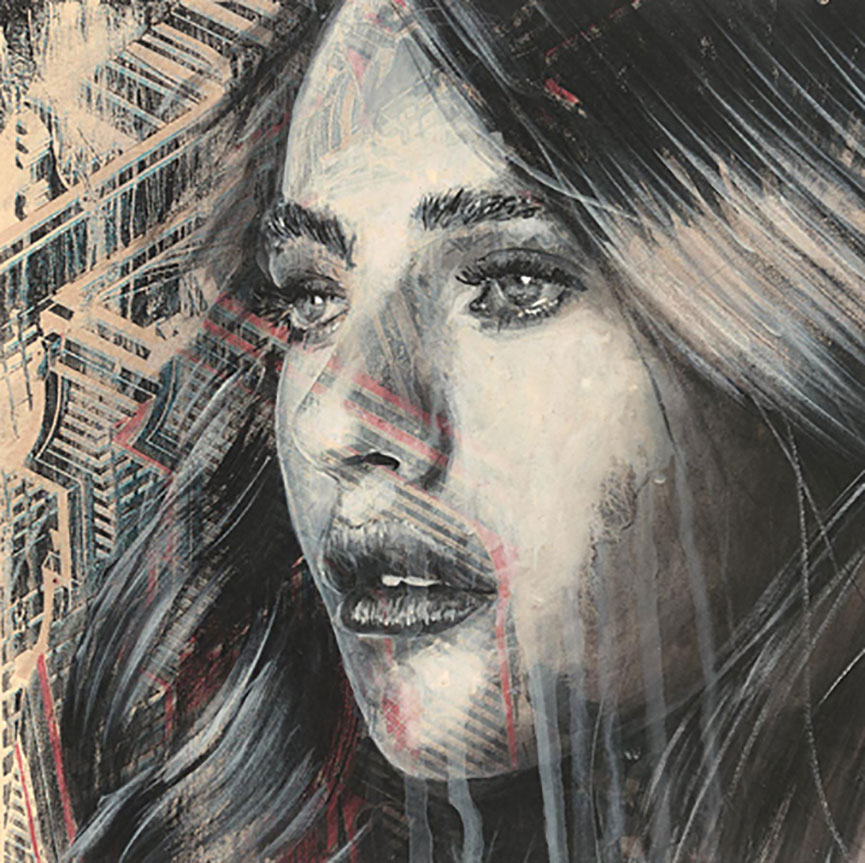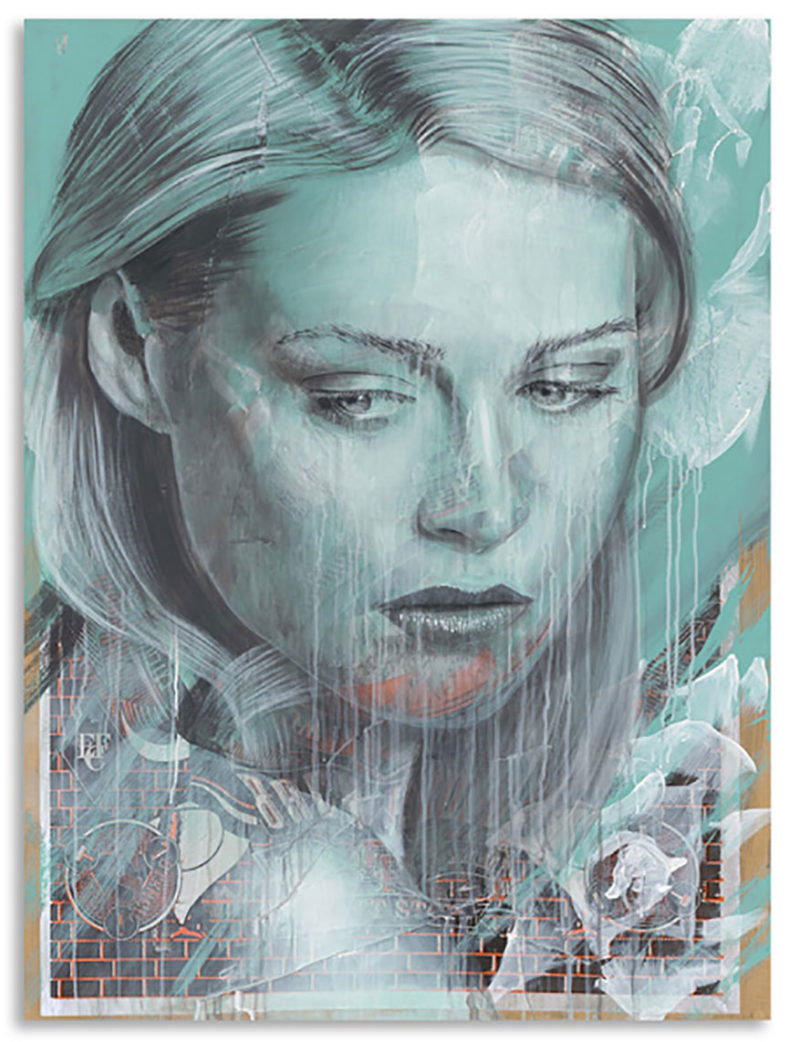 C215
Visitors can view the work of one of the best and most active stencil artists today, C215. He is represented by his signature portraits, one of which is the image of David Hockney, with characteristic facial expressions, depicted as dignified and unique people, which is a recognizable trait of C215 style.
REKA
Another Australian, currently residing in Berlin, James REKA is also present at the Winter Group show. Reduced humanoid images of a dreamy, surrealist disposition are depicted by clean, flowing lines, warm palette and dynamic composition. His recognazable work is featured in pieces No strings attached and Fading Away, now displayed at StolenSpace.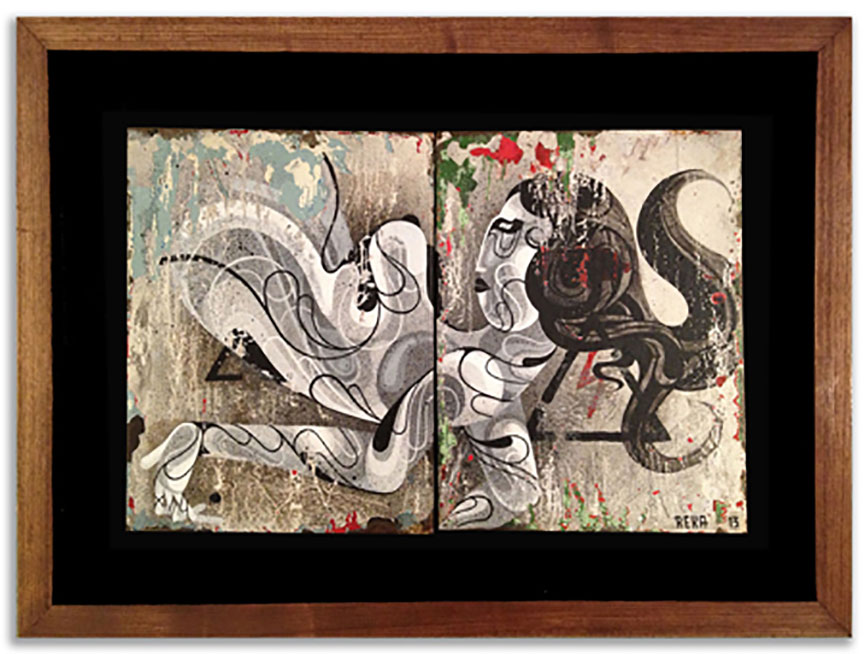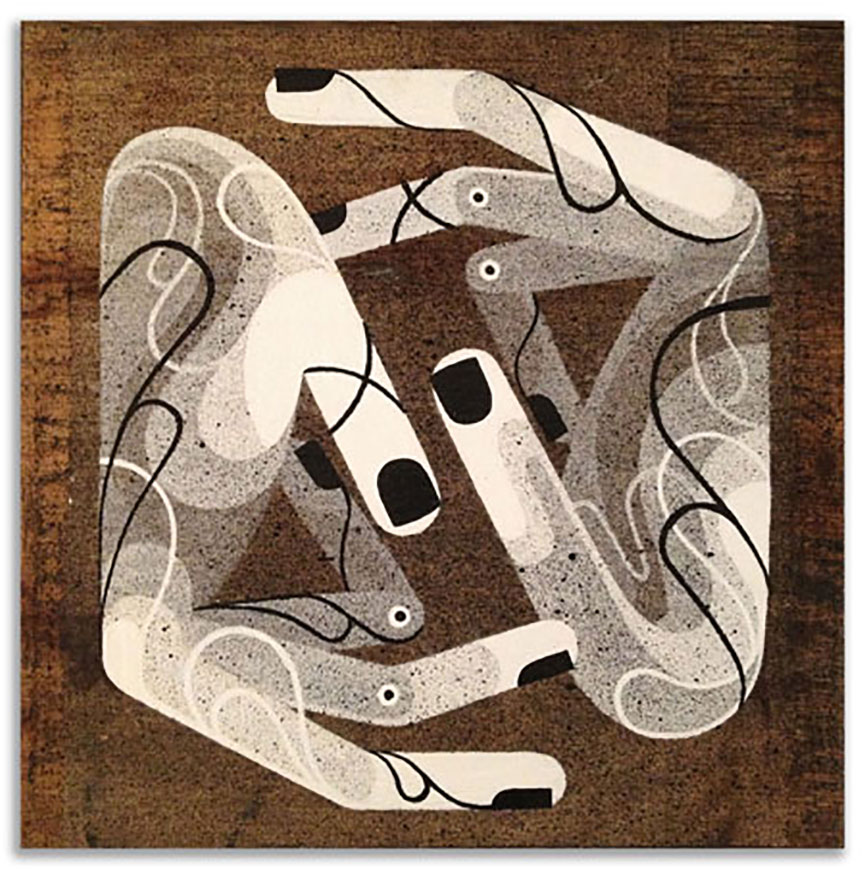 StolenSpace Gallery
StolenSpace Gallery is focused on showcasing underground, street and urban art without trying to classify it rigorously, since they are all inspired by subversive cultures. The aim of the gallery is to expose the long hidden artistic values of this type of art, since it has been often ignored by mainstream museums and art institutions. This edition of the Winter show is definitely great way to end the year and treat yourself with a print, a designed product or if you are up to it, an original piece.