Women at a Window
Usually, when artists take for a subject nude human body, it is portrayed through elements of fantasy, surrealism and imagination. Paintings of Victoria Selbach intentionally escape from all this, adding to the picture realness and honesty, capturing female body as real as it is, with all its flaws and virtues. She is drawn and interested in the human form, the glow and spirit that comes within: "To capture this on larger than life canvases, feels to me, as an intimate and sensual merging of empathy and paint. The human presence stripped bare of pretense and accoutrements is simply alive, revealing a deeply personal identity, present in the light of one unique moment."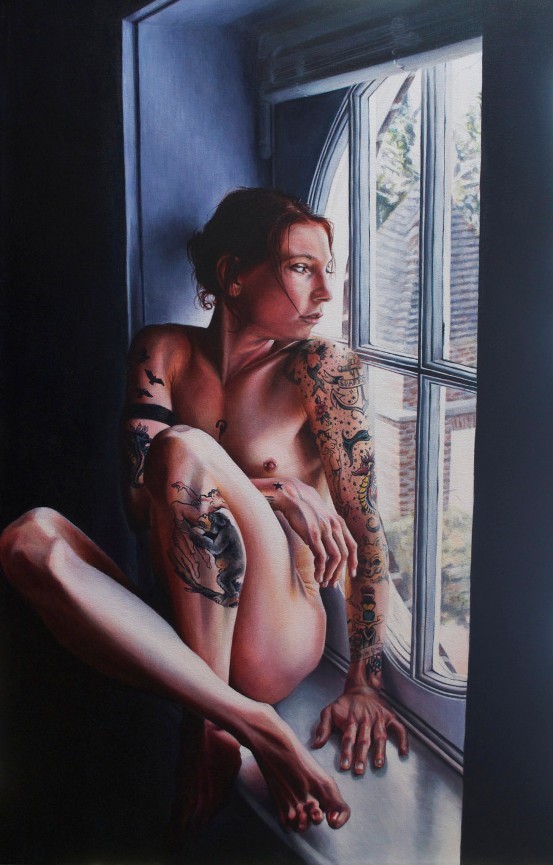 Real Women
She is strongly connected to women and, unlike some females, Selbach feels empathy, loyalty and sisterhood. In her own words: "I am drawn to their radiance. Each muse brings her complex identity and beauty into the moment. I do not attempt to imply or add qualities to the women I paint. My work is to study the interplay between the light and the muse." Most of her work and subjects are set in a domestic environment – usually by the window or glancing in the mirror. These highly realistic settings give to the viewer honest and true emotions.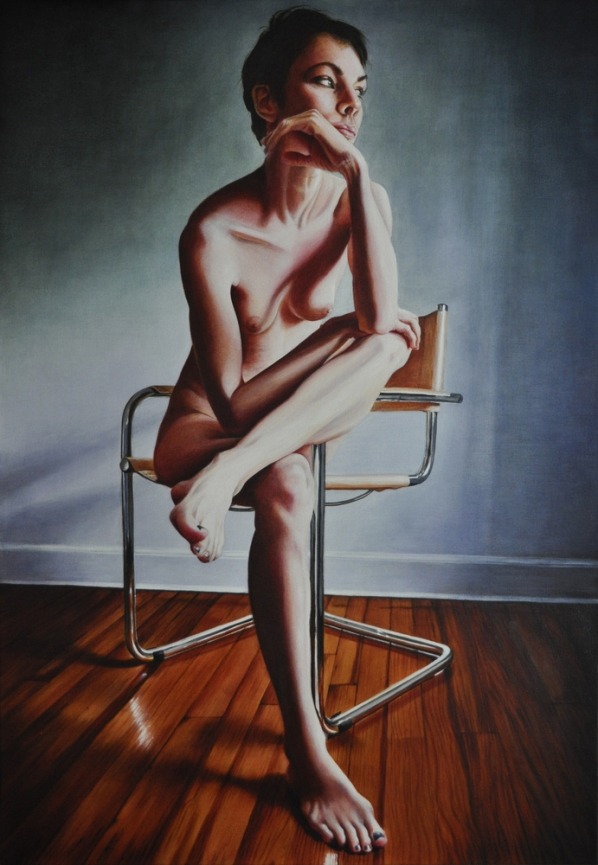 Light Highlighting Beauty
Noting artists from Diego Rivera to Jenny Saville as her influences, Selbach believes that women are beautiful just the way they are. Fighting against beliefs that modern society imposes, she refuses to comply with them. Using power of light and shading, Selbach's women are nostalgic and emotional: "Although the mind is tuned to see the woman first and drawn to the human form, the impact of the underlying abstraction, created by the light, fights for dominance. As the light moves through the painting, partially revealing what is present, the paradigm shifts towards the stark geometry of light and dark that creates the architecture of the piece."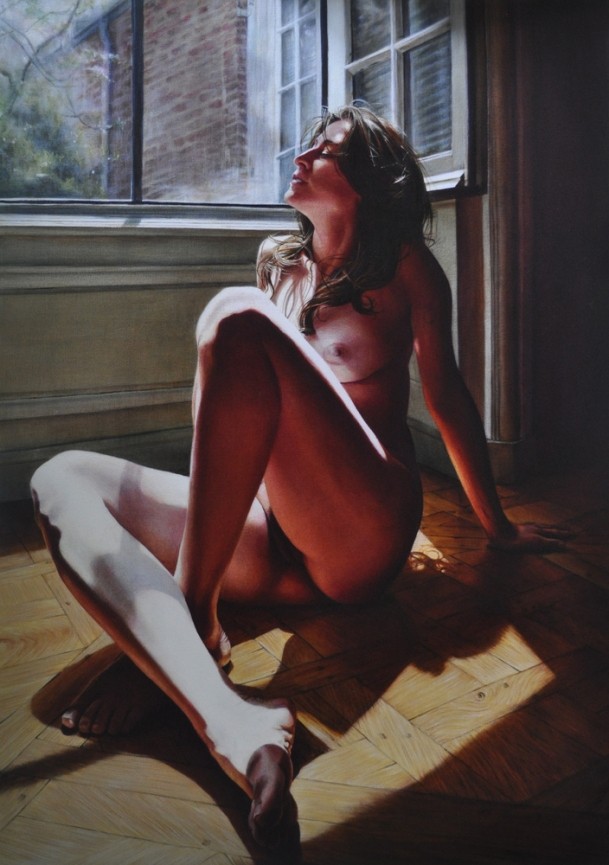 Embrace Your Beauty
The subject is revealed as the light weaves through the figure, brushing against surfaces, announcing volume, creating depth and illuminating the emotion beneath the surface. She is particularly fascinated where clarity collides with shadow and recedes into darkness. The light reveals the beauty that is clearly there while the shadows mask in mystery all that is present yet just beyond our sight and current understanding.
Selbach says that her biggest satisfaction is helping the women to embrace and love their diversity, flaws and accept themselves just the way they are – beautiful.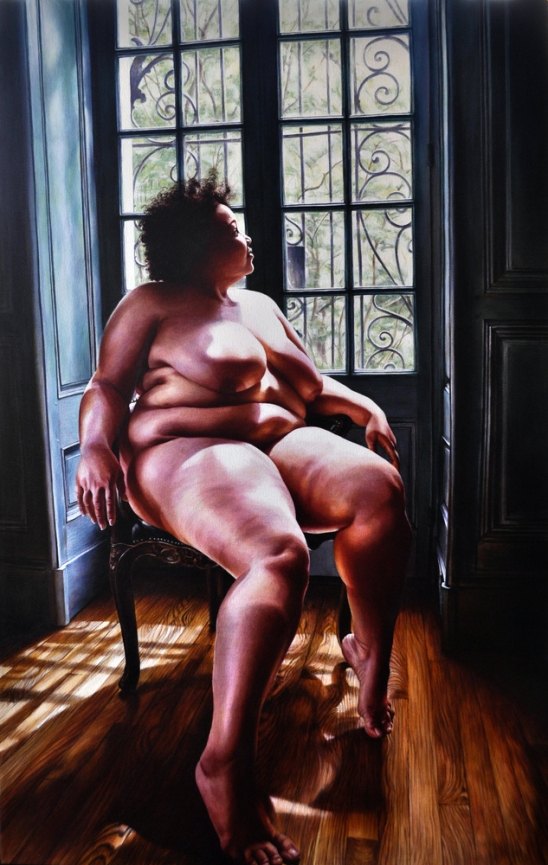 [mc4wp_form]