WORD TO MOTHER - WIDEWALLS ARTIST OF THE WEEK
Widewalls artist of the week is Word To Mother. The upcoming exhibition 'California Coming Home' at White Walls Gallery in San Francisco is one reason we decided to feature the British artist as our favorite of this week.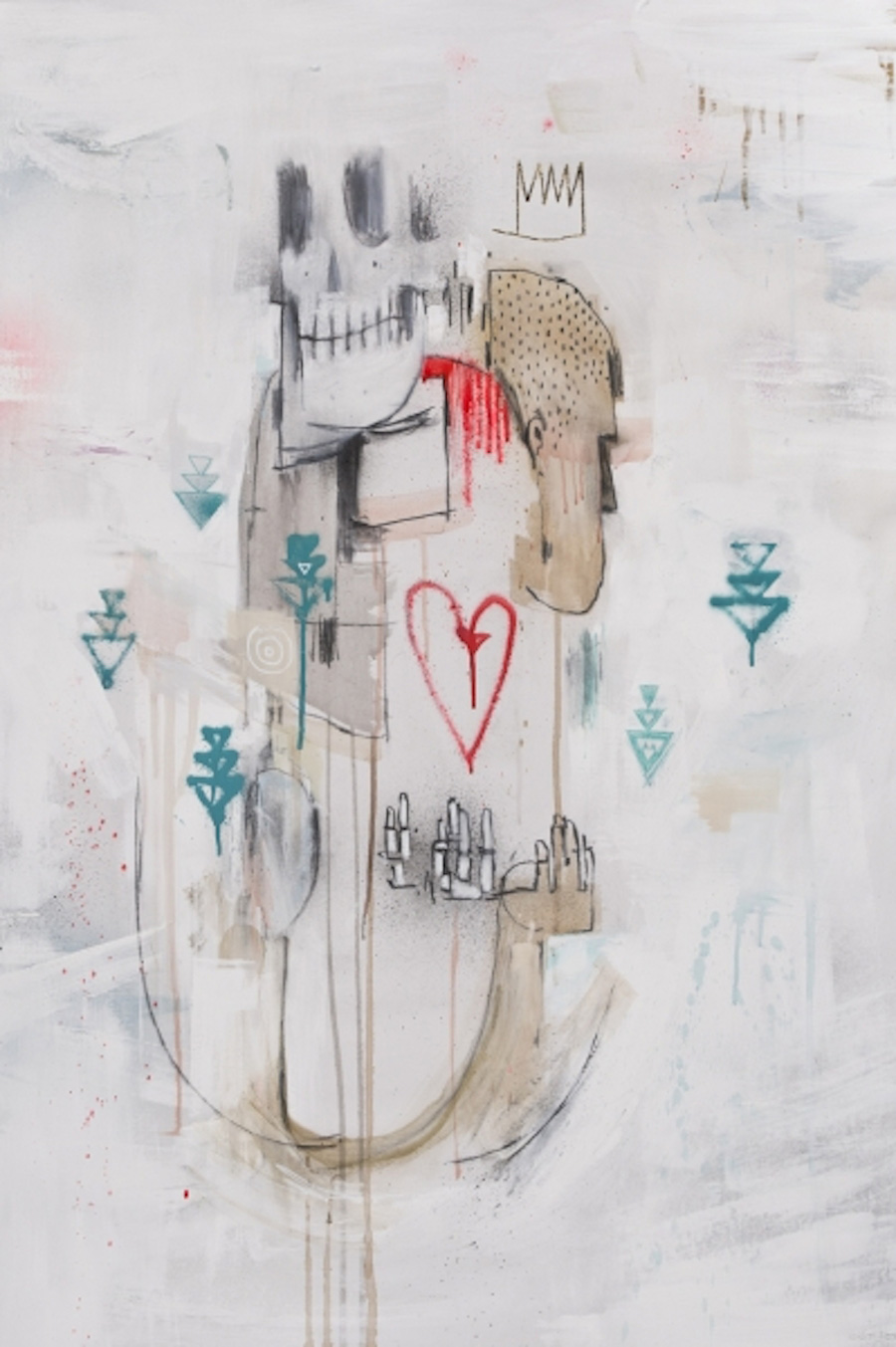 Word To Mother – California Coming Home
The other reason is that this guy has been doing some amazing work throughout his career. He just deserves our fucking respect. That's what Word To Mother is about:

London-based artist Word To Mother was born and raised in an English seaside town. After attending art school for illustration, and with a background in graffiti, Word To Mother entered into the art world.
Word To Mother creates work that combines many influences into uniquely layered paintings, often atop pieces of salvaged wood. Incorporating hand drawn personal sentiments, emotions and feelings that he executes in the form of loose script, inspired from his experience as a tattoo artist and tight sign written letters, drawn from years of painting graffiti.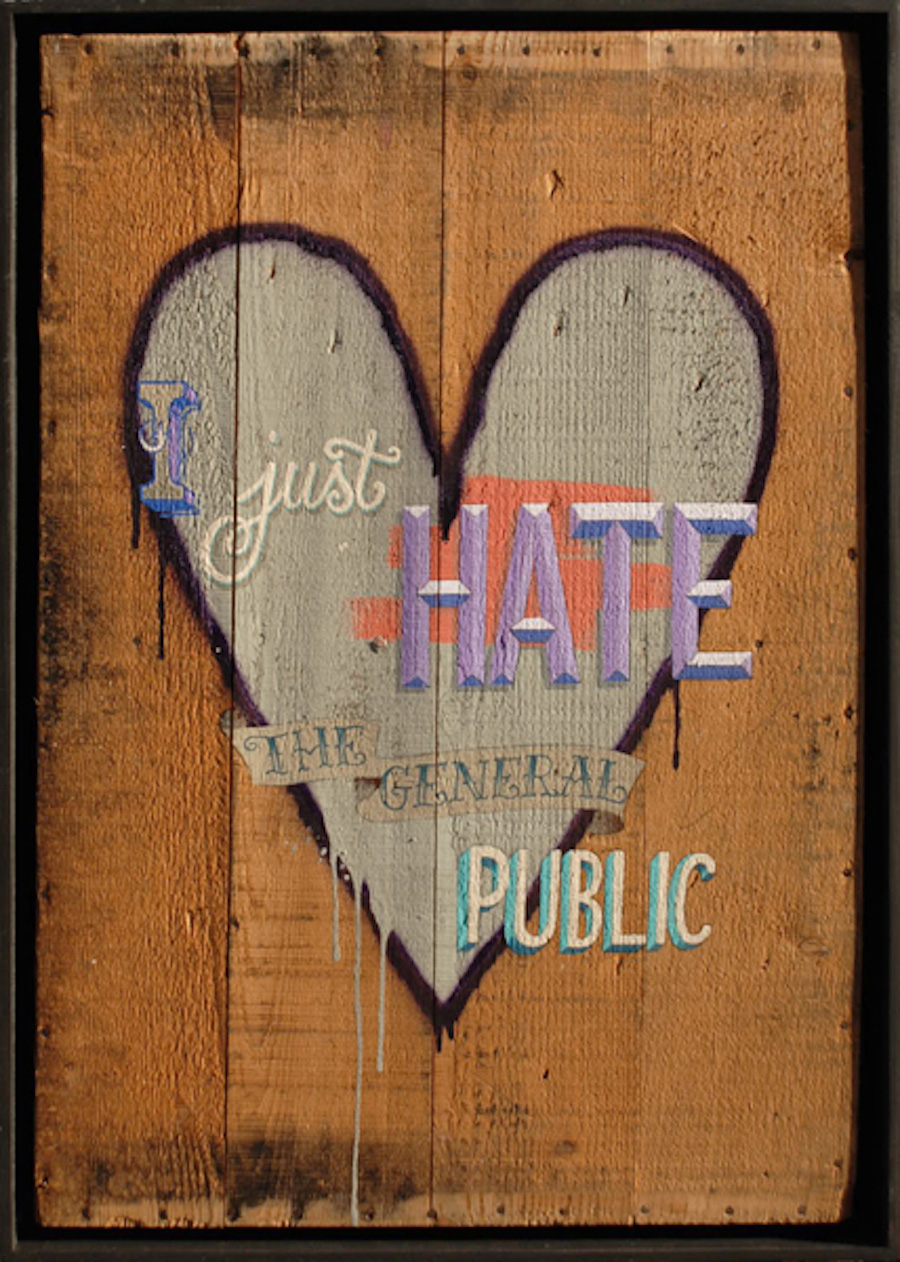 Suggestions of nostalgic sign writing and unmistakable WTM figures feature within a salvaged environment where they appear to have existed for years. A beautiful juxtaposition, of fragile and emotive elements shown through subtle textures and washes of color, but with a strength and confidence fused with his signature patterns, architecture & figures. His work is melancholic yet fun and playful. With an earthy 'London' palette of grey tones accentuating splashes of brighter 'seaside' colors of flour red, pink, yellows and turquoise, which give the paintings an optimistic, feel.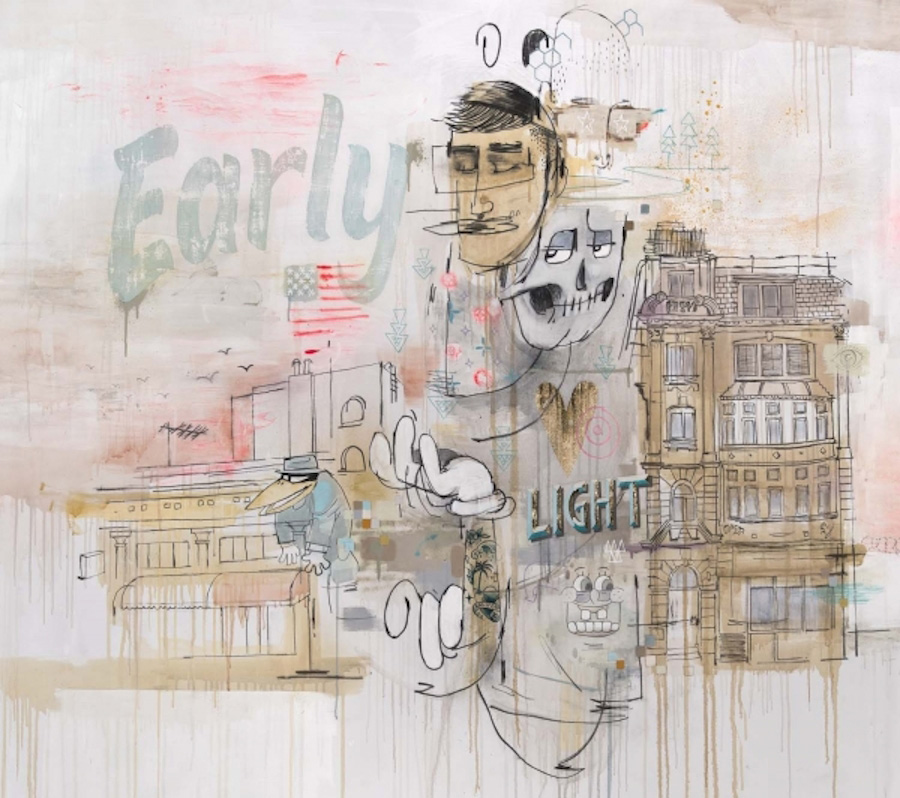 Word To Mother's recent work invites the viewer to look past the exterior or what is immediately apparent and question what is behind. Referencing popular childhood characters Word To Mother asks the viewer to question the agenda of media that is subjected to us, involuntarily sculpting our values and opinions. Commenting on society being conditioned to worship fame and celebrity status as a way to keep the masses occupied so to keep them from questioning anything. Distractions in the form of everything from fluffy rendered characters to synthesized pop songs and reality television are used as a front to conceal a more sinister agenda. Nothing is as it seems, taking a cynical view of visual language we are confronted with everyday, nothing is literal anymore.
Pictures retrieved from: Stolen Space & White Walls SF
Retrieved from: Stolen Space