Wow123 and DAIM Open a Dialogue in Bremen
Working between tradition and innovation, between continuity and break, Markus Genesius is an artist who develops his writing style consistently. The playful combination of figurative motifs and classical writing, as well as the recurring motif of the television test imagery, have become his recognition mark.
On the other hand, Mirko Reisser is particularly known for his large-size, 3D-style graffiti works executed in the technically sophisticated style. In his works, he depicts the four letters of his writer's name – DAIM, letting his letters collapse, disrupt, and be torn to tatters.
These two artists have been brought together by The Städtische Galerie Bremen as part of the exhibition DIALOGUE. Established in 2015, this project aims to facilitate exchange between artists from Bremen and their international contact. Focused on supporting the international networks of the Bremen art scene, the project makes existing relations visible by encouraging an artistic dialogue in situ.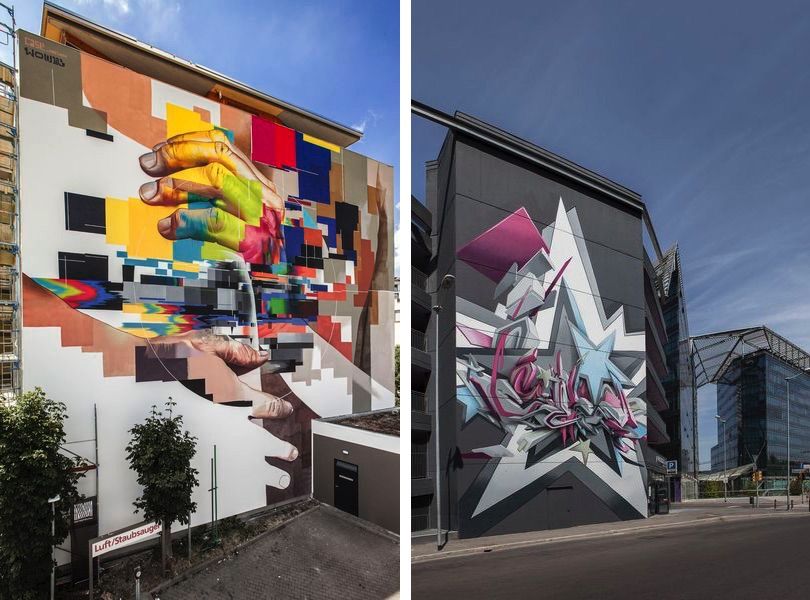 The DIALOGUE Series
A Bremen artist and a protagonist of the international Urban Art scene, Markus Genesius invited his fellow artist Mirko Reisser to work together in the space of the Städtische Galerie Bremen as part of the DIALOGUE series.
Being in close contact for many years, these two individuals have already collaborated on many public projects, taking a similar development in terms of their changing relations towards art institutions.
For this latest joint project, they will produce works in the huge exhibition space that was architecturally determined by its former industrial use. The unique qualities of their public art will be adapted for the institutional frame of this exhibition space.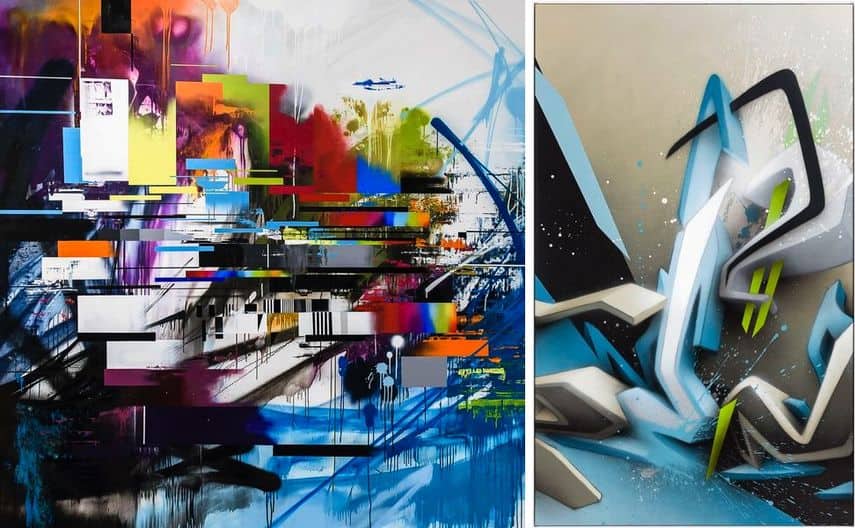 The Practice of Markus Genesius and Mirko Reisser
Fostering an unusual approach to Graffiti, Markus Genesius aka Wow123 keeps experimenting with color to push the boundaries of the pictorial language.
He continuously refines creations that are tried and tested, at the same time questioning, rethinking and rewriting others. Using dense graphical structures and polygonal forms, he creates complex compositions that convey a tremendous dynamic.
The practice of Mirko Reisser aka DAIM comprises of the construction, as well as a deconstruction of a word. Creating fixed images of a word-formation, the artist succeeds in constructing letters as architects construct form.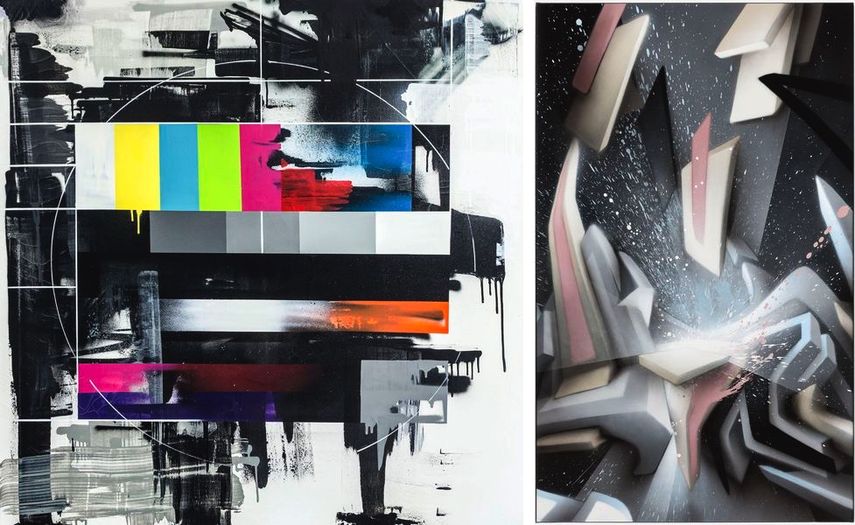 Markus Genesius and Mirko Reisser at Stadtische Galerie Bremen
Working in close cooperation, Markus Genesius and Mirko Reisser will give life to artworks that exceed the basic idea of making the references between two artistic positions visible. The results and the specific achievements within the exhibition space will be captured in a publication.
Curated by Dr. Ingmar Lähnemann, Curator at the Städtischen Galerie Bremen, the exhibition Markus Genesius (Wow123) & Mirko Reisser (DAIM) – Long Distance will be on view at Städtische Galerie Bremen (Municipal Gallery) from November 5th, 2017 until January 7th, 2018. The opening reception will be held on Saturday, November 4th, from 7 p.m.
Featured images: Markus Genesius; Mirko Reisser. All images courtesy of Städtische Galerie Bremen © 2017 copyright by Mirko Reisser (DAIM) / Markus Genesius (Wow123) and the Photographer.
Follow These Galleries
Soest, Germany

MONTPELLIER, France

Dortmund, Germany