A Collaborative Installation in Florida Sheds Light on Life Behind Bars
Contemporary art often encompasses critically charged practices which are operating as public discursive platforms aimed to question serious social and political issues. To be more precise, these are usually hybrid projects which employ not only different media, but they are also an effect of the collaboration of different agents artists, humanitarians, scientists, etc.
At the Patricia & Phillip Frost Art Museum currently on display is an installation titled The Writing on the Wall by artist Hank Willis Thomas and Dr. Baz Dreisinger, which deals with complex social issues of mass incarceration in America.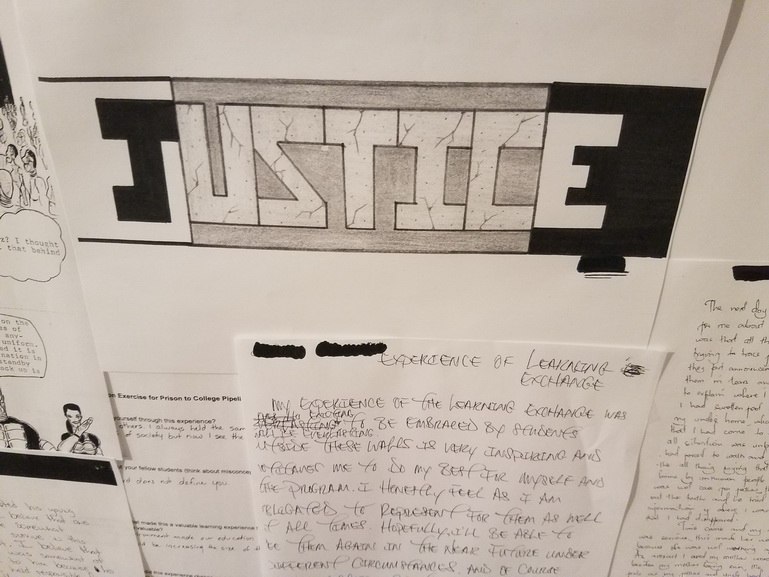 The Exhibition Context
In general, this work questions the crisis of the Western prison mechanism; the U.S. ranks really high among the leading countries in incarceration, along with Russia and Rwanda; as a matter of fact, 2.2 million people are in the nation's prisons and jails.
This project is a collaboration of Dr. Baz Dreisinger who is the author of Incarceration Nations: A Journey to Justice in Prisons Around the World, a radical rethinking of one of America's modern prison system), and the artist Hank Willis Thomas best known for focusing on matters of identity, commodity, media, and popular culture.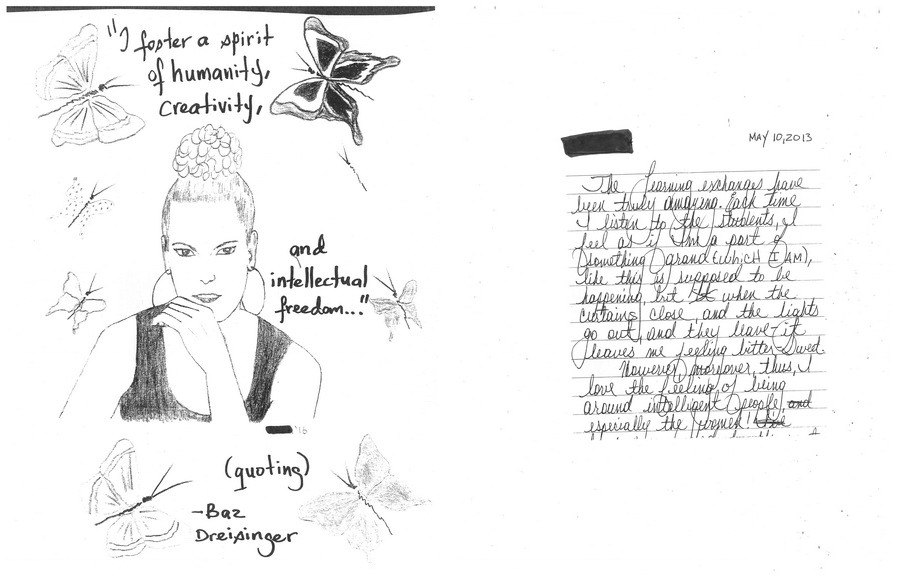 The Installation
The work consists of various essays, poems, letters, stories, diagrams, and notes written by incarcerated people around the world, from the United States and Australia to Brazil, Norway, and Uganda. Professor Dreisinger actively collected the hand-written and typed pieces while teaching and researching for the mentioned book. Naturally, the focus of the project constantly evolves and shifts which has to do with the material written by prisoners.
The whole piece should be perceived as a sort of a spatial dairy of the very experience of incarceration. An array of thoughts and feelings apparent in the artifacts tell much about the system and are solid proofs of how human nature is controlled, supervised and punished.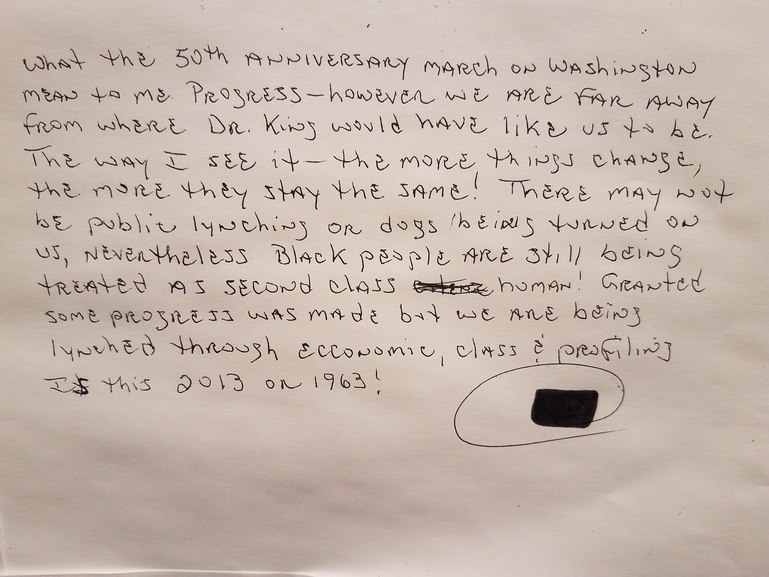 The Writing on the Wall at Patricia & Phillip Frost Art Museum
The For Freedoms initiative which organized this exhibition was founded by Hank Willis Thomas and fellow artist Eric Gottesman. It is perhaps the largest creative collaboration in U.S. history which uses art as a tool for maintaining a public discussion on civic issues, and it serves as a hub for artists, arts institutions, and citizens willing to actively participate in public life. The title and agenda of the initiative are inspired by artist Norman Rockwell's paintings of Franklin D. Roosevelt's Four Freedoms from 1941 — freedom of speech, freedom of worship, freedom from want, and freedom from fear.
The Writing on the Wall will be on display at Patricia & Phillip Frost Art Museum in Miami during the Art Week until 9 December 2018.
Featured image: Writing on The Wall – Installation view Photo by Jose Lima, News Travels Fast. All images courtesy of Frost Art Museum FIU. Photos by Jose Lima.