Enter Another World in Wunderkammer Olbricht : Homage to the Beginning of Collecting
Through our rich and turbulent history, man has always been intrigued by the mysterious, the exotic, the bizarre and the stunning; the unknown just waiting to be discovered. In the sixteenth century, during the great periods of the Renaissance and Baroque, he began to collect them and put them together within dedicated rooms. But he wasn't just any man – he was a monarch, a ranking nobleman, a patron or a wealthy scholar; and the room wasn't just any room – it was a cabinet of curiosities, of wonder, a Kunstkabinett, Kunstkammer, a Wunderkammer. it was a marvellous place, a collection made of all kinds of things: from real and fake natural history objects to geology, archaeology and ethnography items, historical or religious relics, scientific instruments, antiquities and works of art such as paintings and sculptures, curiosities from distant lands and enigmatic artifacts. Divided into categories with Latin names by likeness and similarity, they served to demonstrate their owner's power and influence, giving testimony to his broad knowledge of the world. The wunderkammer was an opportunity for the less fortunate, common folk to get a glimpse of something so incomprehensibly grand, to indirectly meet some new cultures, traditions, minds.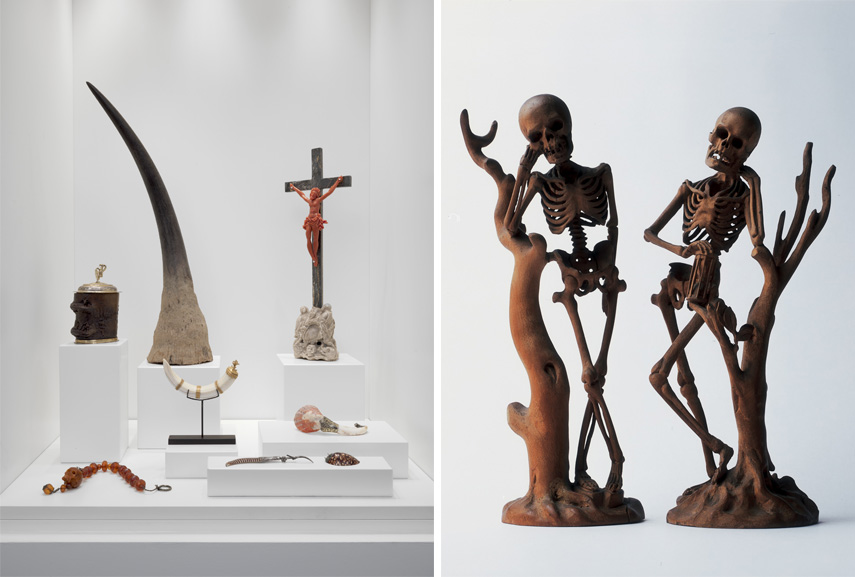 The Cabinet of Curiosities, The Theater of the World
The first wunderkammer represented true physical encyclopaedia of its time, a home for things that were yet to find their place in the world. All that is odd, unsettling, mythical and even fantastical was considered wonderful, irresistible for its inability to fit reality. Nevertheless, these objects mirrored the urge to understand life, through nature and science, religion and spirituality. The Wunderkammer was a springboard for anyone who wanted to know more, to learn, to explore and to find; a playground full of surprises for those who were brave enough to play in it. It is a cabinet of individual, yet universal stories and histories and a laboratory which demonstrates man's small, yet seemingly significant place within the universe.
As such, wunderkammer became the gem of the sixteenth and seventeenth century Europe.
They began emerging in wealthy European cities, such as Dresden, Munich, Berlin, Florence and Copenhagen, in the homes of their wealthiest and most notable citizens. In the Danish capital, we can still find the seventeenth century royal Kunstkammer, housed in Rosenborg Castle. In Austria, there's one of the most significant cabinets of curiosities, built by Archduke Ferdinand II of Tirol, which remained intact within the Ambras Castle above the city of Innsbruck. Dresden's Kunstkammer created by the Prince-Elector of Saxony eventually became Augustus the Strong's treasury, and is now located in the castle of Residenzschloss, although much of it was previously dismantled and given away to several modern museums – which wunderkammern are widely considered precursors of. And not only – because of its concept of putting together a number of objects, originating from a certain passion and creating a place of memories and valuable items, wunderkammer also foresaw modern and contemporary art collecting as we know it today.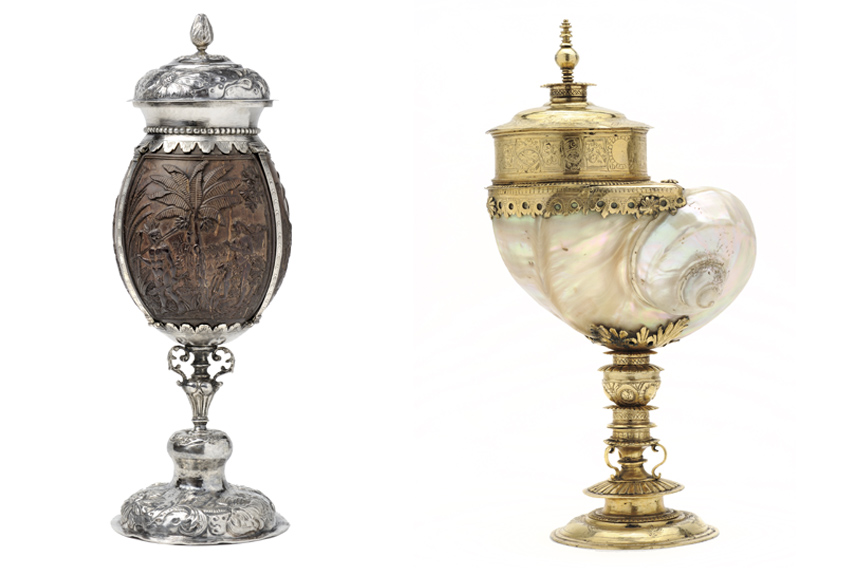 Wunderkammer Olbricht – A Modern-Day Chamber of Wonders
Reviving the tradition and the spirit of the original cabinets there is Wunderkammer Olbricht, a collection of curiosities created by me Collectors Room in Berlin, Germany. Its aim is to amaze – with more than two hundred objects from the Renaissance and Baroque periods, it represents one of the most important private collections of its kind. Wunderkammer Olbricht takes us back through time to reveal crucial pieces of history that are still relevant today, through a series of marvels like corals, so deeply invested in many cultures (and in surprisingly different ways too), wonders of mechanics and astronomy, artworks turned on a lathe, pieces of furniture just waiting to be investigated, and much more.
One of the major themes of the Wunderkammer Olbricht is "vanitas", a concept which was widely present in the Baroque period in European arts and culture and a reminder of the ephemeral state of our lives which will inevitably end with death. As such, vanitas unites the works within the Olbricht collection, reflecting on this curious obsession with death, often perceived as a way of dealing with it and facing the fear which surrounds it. As the highlight of such presumptions, there is an anatomical model made by master ivory-worker Stephan Zick, created in the late seventeenth century. As macabre and realistic as they come, it shows an open belly of a lying pregnant woman, whose organs and fetus can be removed. In a quite trademark item within a typical wunderkammer, we see the owner's interest in medicine and anatomy, and feel great urge to be interested in them as well.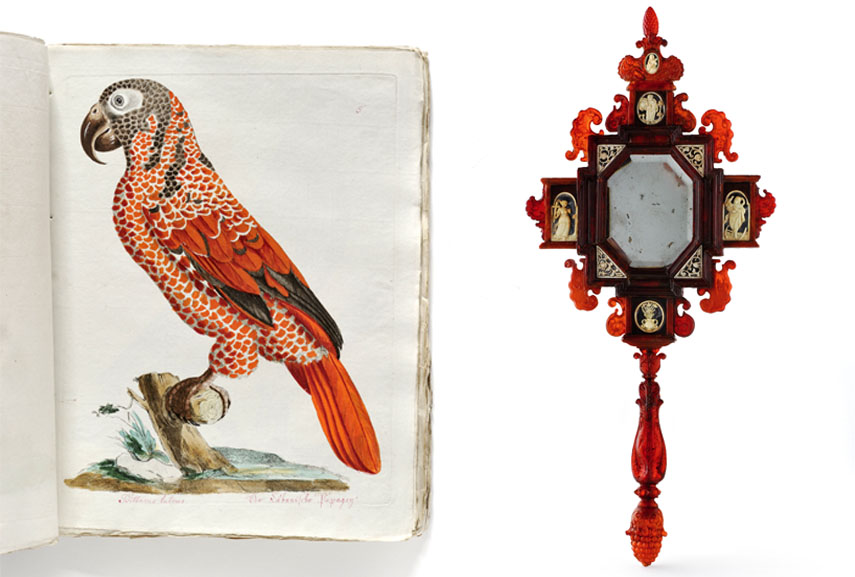 A Museum of Knowledge
In its own original way, Wunderkammer Olbricht stands as an indisputable proof that the cabinets of curiosities as the world had known them almost five centuries ago are still more than relevant today. It offers a unique insight into the world of the unexpected, providing its viewers and collectors with a one-of-a-kind choice of intriguing objects of art – the legendary unicorn horn in form of the tusk of the narwhal, wooden cabinets filled with skulls and skeletons or an amber mirror owned by explorer Alexander von Humboldt. Just like the me Collectors Room in Berlin, the Wunderkammer Olbrich surely isn't a museum in the traditional sense of the term, but a temple of knowledge everyone can contribute to. Be warned – you'll probably want to stay there for hours.
Featured images in slider: Wunderkammer Olbricht, Installation view, 2012. me Collectors Room Berlin. Photo Daisy Loewl and Bernd Borchardt; Anatomical teaching model of a pregnant woman, Stephan Zick, Nuremberg, around 1680. Both Kunstkammer Georg Laue, Munich. All images courtesy of me Collectors Room Berlin.