Wynn Bullock and his Erotic Art - One of the Photographic Masters of the 20th Century
In November 2015 it will be 40 years since the death of Wynn Bullock, one of the America's most famous photographers. His unforgettable photos remain as a monument to Wynn Bullock's inspiring work, his will to learn throughout the whole life, experiment and produce something new, and yet, always deeply connected to nature and the natural world. His stunning photos of landscapes are probably still unsurpassed, still as live and vibrant, eternal and everlasting as they were the day Wynn Bullock had produced them. Yet, this Provoke! post is dedicated to Wynn Bullock's nudes, but, as you will see, his nudes are also immersed into nature, standing out only because of the contrast of the skin with a deep, dark forest, which is a common motif in Bullock's photos.
Wynn Bullock's erotic art and his archives of nudes are maybe some of the most nature-connected nudes you'll ever see in all the art categories and amongst all photographers.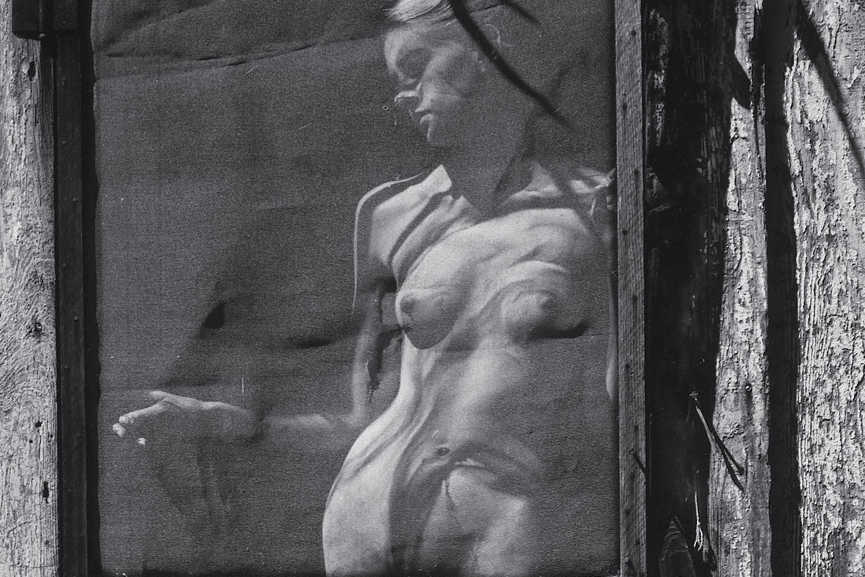 Wynn Bullock's Nudes
Wynn Bullock has always seen human beings as intrinsic part of nature, "just as trees or birds". So, while nudes do stand out in his photos because of the contrast, they are really melted in and blended with the surroundings, in a deeper, profound way. Also, this contrast of a nude, white human being standing in a wild, thick and fantastic forest, full of mysteries, was just a perfect addition to the strength of a model's identity. Although it seems that a human being – a nude human being, particularly – is a perfect alien in deep, wise and eternal nature, Bullock wanted to emphasize his profound belief that everything and everyone in this world are connected, sharing universal energy. Or, better, in his own words: "By using the nude I stopped thinking in terms of objects. I was seeing things, instead, as dynamic events, unique in their own beings yet also related and existing together within a universal context of energy and change. I began expressing these perceptions in my pictures. Although at the time I couldn't fully analyze it, I recognized that photographing nudes made my pictures infinitely better. I knew I was on my way". Although nude, Bullock's model and photographs are far from erotic, let alone cheap nudity we're swarmed these days. His nudes have infinitely deeper glow.
Wynn Bullock's photographs are perhaps the single most useful thing if you ever wish to become a top class photographer.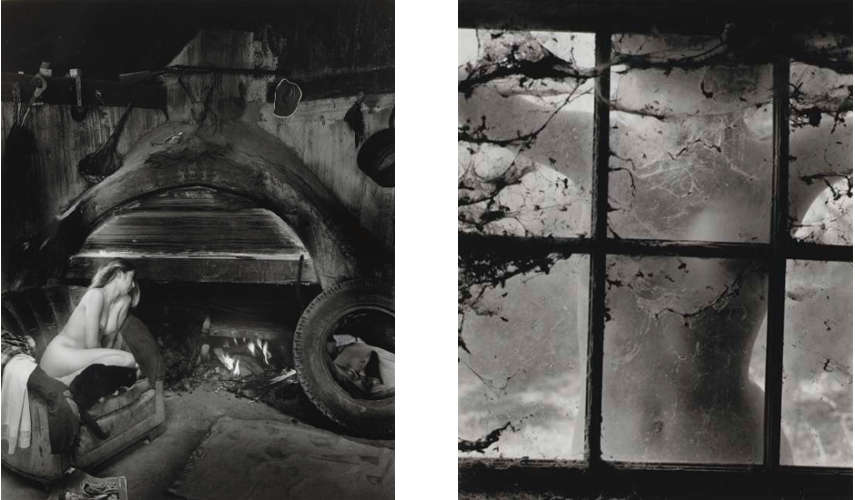 The Career and Art of Wynn Bullock
While he was in his mid-twenties, there was no way that anyone could tell that Wynn Bullock would have become a photographer, let alone one of the most significant photographer of his time. During 1920's, he was a singer on a tour in Europe, and then he discovered the world of of the Impressionists and post-Impressionists, as well as works of Man Ray and Lazlo Moholy-Nagy. The next thing was to buy an amateur camera and to start taking photos. During 1940's his experiments with solarization (altering images in the darkroom) brought to him two patents, and soon Bullock began exploring "straight" photography, which was deeply connecting his work with nature. He was starting to get some major attraction by the general public after 1955, when two of his photos were included in Family of Man exhibition that took place at MoMA. During 1960's he began experimenting with what he called "Color Light Abstractions", but his work was ahead of his time, as it was very difficult reproducing his works from this period. He went back to black and white technique, and his works from "Color Light Abstractions" were published for the first time just recently, in 2008. Wynn Bullock died in 1975, at the age of 73, and he held his camera and made photos literally until his last days.
Sign up for My WideWalls for FREE and be up-to-date with contemporary and street arts.