Xavier Schipani Erotic Art - Breaking the Taboo of Sex in Art
Surprising or not, the fact is that our society is obsessed with naked pictures being exchanged in the realms of privacy, but god forbid they be seen in public. Erotica in print? In art? As such, it is still a big taboo. This is something that has been intriguing artist Xavier Schipani for some time now – so much so that he's dedicated his own works to breaking it. If you're not sure what is it you see in the vivid, Pop-art-y swirls of shapes, look again – or maybe you got it at that first glance already, if your mind is a little dirtier today than usual. Austin-based Xavier Schipani is someone whose colors are as bold as his topics, as he depicts acts of sex and orgy of almost all kinds, endlessly inspired by the naked body and, apparently, its interaction with other naked bodies.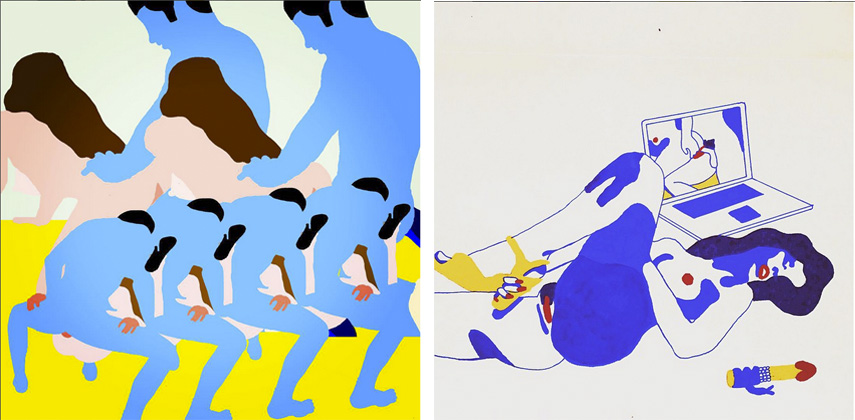 Xavier Schipani and Erotic Art
Through his paintings and illustrations, Xavier Schipani aims to express sexual freedom, to depict the purest form of desire, the beauty of physical connection that has been hidden away so often out of shame. This topic coincides and merges with the artist's gender studies, and the fact that he himself is transgender. His art is influenced by block and abstract paintings of the 1950s and 1960s, which also helped him introduce strong colors into his work, as he previously only painted in deep black and the purest of white. Xavier Schipani is very inspired by popular culture, entertainment, magazines, celebrity culture, so when he's not painting scenes of sexual encounters, he also depicts famous actors, musicians, Hollywood scenery and everyday life.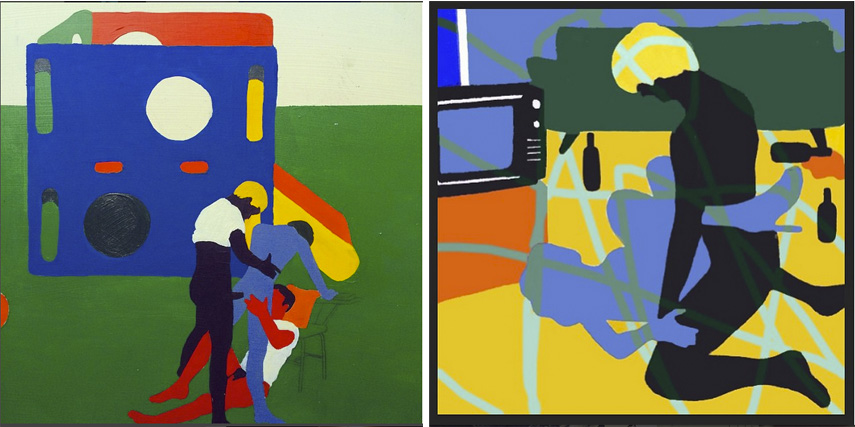 What is I to You
For his painted imagery, Xavier Schipani used actual photos he got from different dating apps and websites. One of his more famous works is entitled Me, You and Them, and it represents a 17-foot long painting for which he painted around 100 bodies and covered them up. The piece is all about the celebration of sex and its many forms, from masturbation to sex toys, erotic foreplay, you name it. Speaking to The Creators Project, the artist announced that the work would continue evolving, ie. grow in size and narrative, unless it sold (for $20,000) at his solo show entitled What is I to You, which ended only a few days ago at Brooklyn's Superchief Gallery. If you missed it, you can see some of his colourful murals on the walls across Austin, TX! Maybe not as explicit as his paintings. Sorry!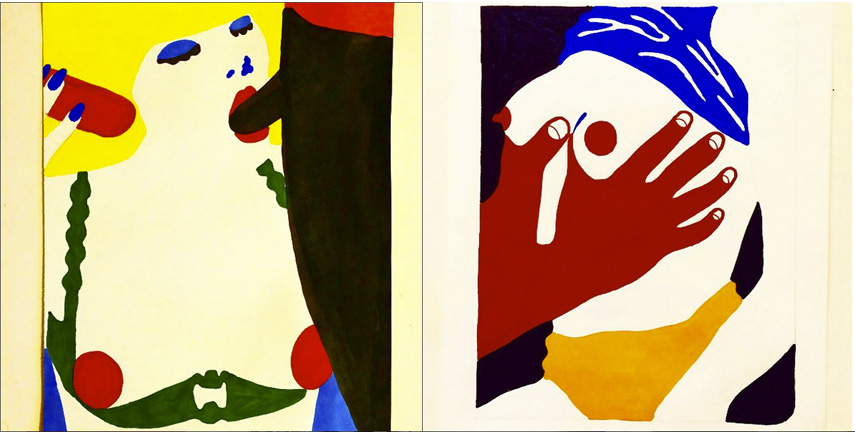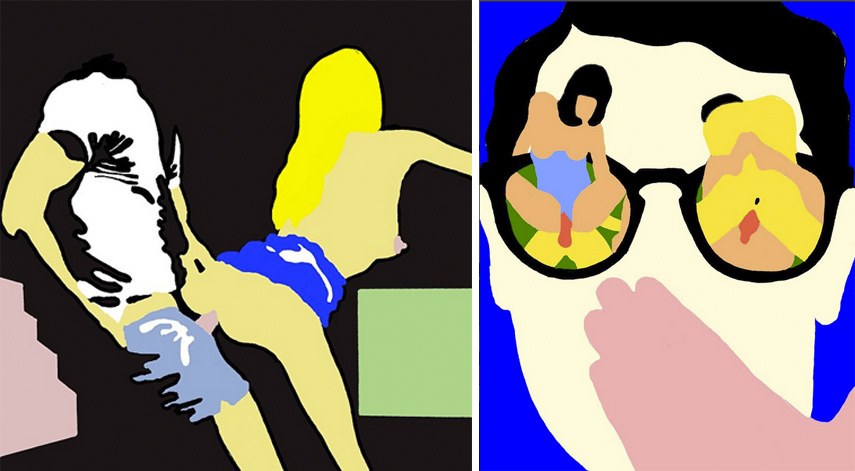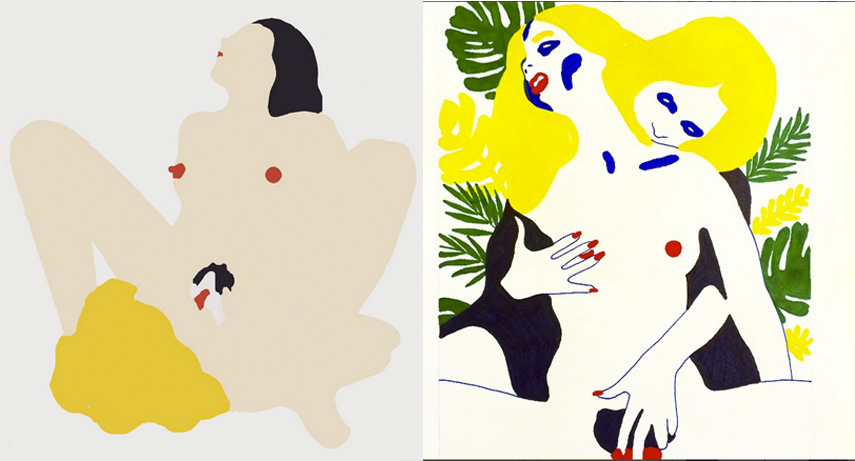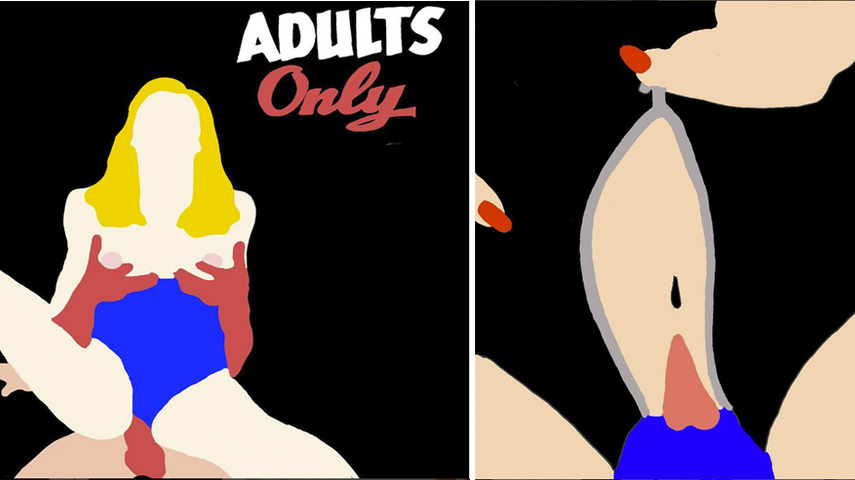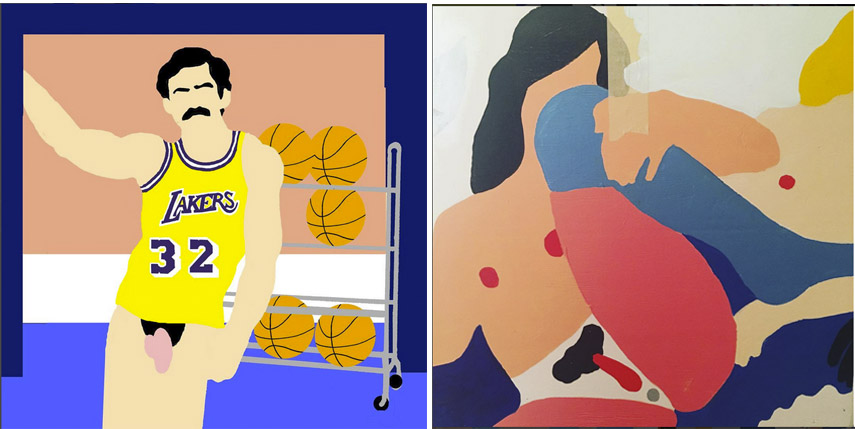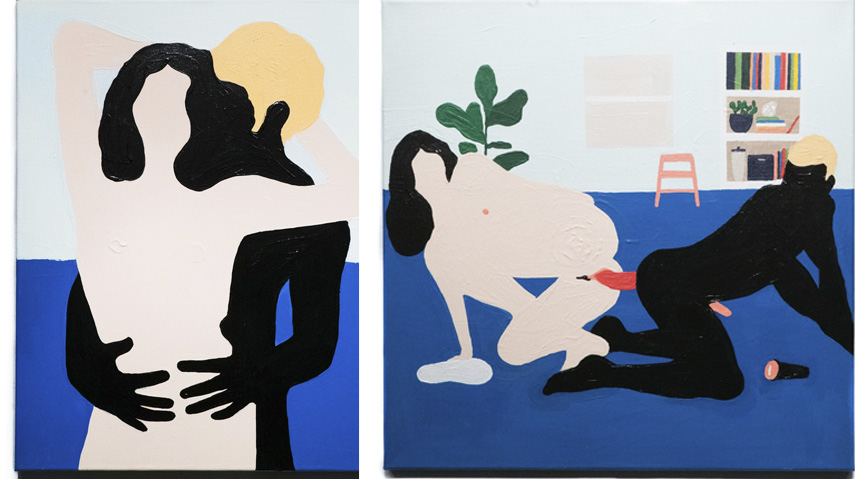 Editors' Tip: The World's Greatest Erotic Art of Today Volume 3 by ES Publishing
Explore the world of erotica art through this comprehensive collection of contemporary erotic artworks. With plethora of graphically induced sensual delights, this book brings together the mediums of hand-drawn illustration, photography, digital illustration and sculpture by some of the finest artists working with erotic subject matter in the world today. Featuring eclectic, humorous, daring, eccentric, passionate and self expressive works, this book shows the sensual beauty of eroticism. This stunning volume is an example that the subject of sex placed in the right hands still has much to offer. Printed on high quality matt satin stock and produced with the highest quality of materials and craftsmanship, the book features about 150 different artists from all over the world and around 200 pieces of art.
Featured image: Alone Together; Midnight Sunbath. All images courtesy the artist.