XVA Gallery: Seeds from the Desert Sand
Over the last couple of years, the contemporary art scene in some countries of Middle East has been booming. A perfect example of such development is XVA Gallery from Dubai. Established in 2003, XVA is one of the leading galleries in the Middle East that specializes in contemporary art from the Arab world, Iran and the Indian Subcontinent. XVA Gallery exhibits both locally and internationally, collaborating with galleries and participating in international art fairs (check out our article about Art Dubai 2015). Parallel to exhibiting works by foremost regional artists, the gallery also focuses on emerging ones, providing them with a platform for a breakthrough on the international scene (a while ago, Open Walls gallery from Berlin provided such a platform, with an exhibition of four young amazing Iranian artists). This time, XVA Gallery organizes a show of two Oman-based artists – Gazmend Kalemi and Miriam Humer, entitled Seeds from the Desert Sand.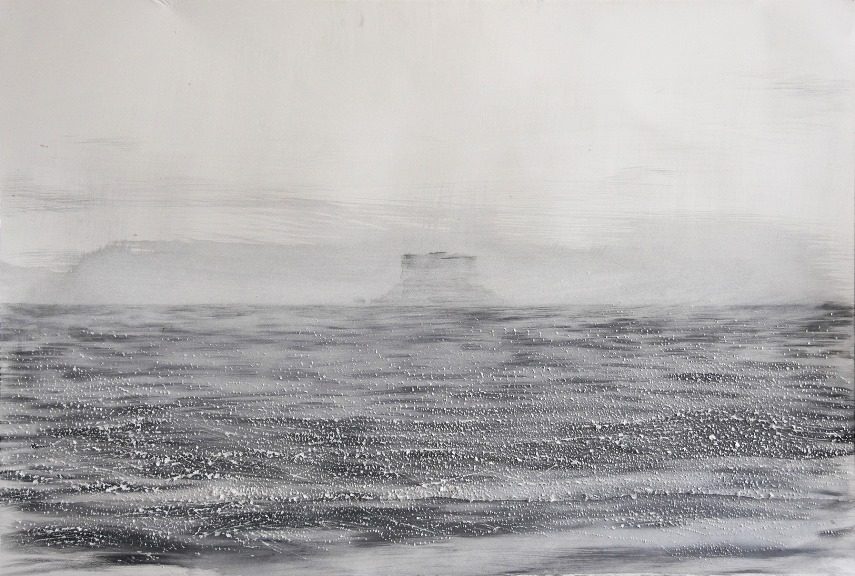 Gazmend Kalemi and Miriam Humer
This is the first time Gazmend Kalemi and Miriam Humer will exhibit their work in collaboration publicly. It's also the first time they will show their work in the United Arab Emirates. These two German artists have been based in Oman, and beautiful architecture, landscape, customs and traditions of this wonderful country is one of the main motifs in their art. Gazmen Kalemi is an Albanian-born artist who studied in Germany, while Miriam Humer is a California-born artist who also studied in Germany; both of them are currently living in Muscat, Oman.  Their artworks are quite connected. For example, the structures of nature play a very important role in the practice of each artist. However, there are some differences in approach. Gazmend Kalemi's style leans towards a more literal documentation of Oman's natural beauty. On the other hand, Miriam Humer records specific details found within nature in an abstract and unbound way. Landscapes of Oman are, indeed one of the major inspirations for these extraordinary artists.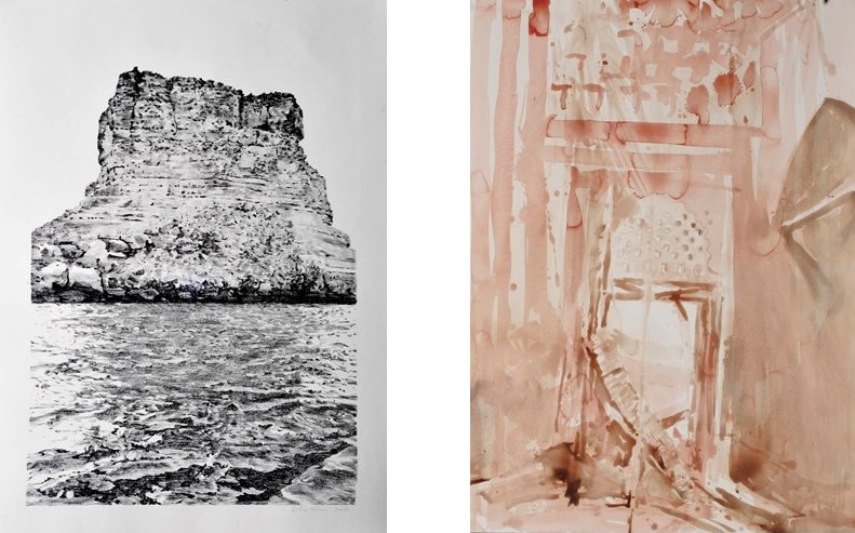 Gazmend Kalemi and Miriam Humer: Seeds from the Desert Sand
The works of Gazmend Kalemi and Miriam Humer varies in style and subject, yet they use similar materials, including paper, pencil and water, and reoccurring elements such as transparency, rocks and plants. The style of Kalemi's work may be perceived by some to be the more masculine of the two, when juxtaposed with the delicate femininity of Humer's work. Together these two very different styles complement each other to create a harmonious whole. It's not only landscape that appears as a motif in their compositions: it's also all the elements of their home surroundings in Oman; their children, the natural environment, the architecture, and the culture. In Seeds from the Desert Sand they explore together and individually the connective ideas of spring, growth and renewal. Gazmend Kalemi's drawings document his encounters with natural phenomena, merging rational thought with raw emotion, binding science and art (if you like art based on its strong relation with sciences, you should check out the works by Julie Oppermann or by Nelson Saiers whose works are on view at Hoerle-Guggenheim in the first half of April). On the other hand, Miriam Humer extracts and amplifies specific details from within nature, such as the serrated edge of a leaf, or the blossom of a plum tree, and binds them, creating an abstract portrayal of the seemingly random yet cyclic nature of life on earth.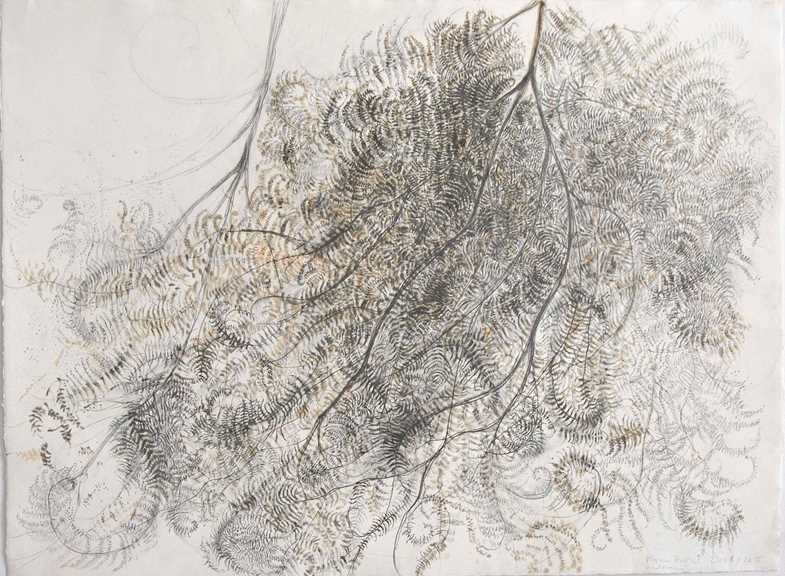 Gazmend Kalemi and Miriam Humer at XVA Gallery
XVA Gallery is regularly present at big art fairs, such as Art Basel Hong Kong, SH Contemporary, Singapore Art Fair (check out our previews of Art Basel Hong Kong 2015 and Art Stage Singapore 2015). With the exhibition Seeds from the Desert Sand and showing the works by Gazmend Kalemi and Miriam Humer, the gallery continues to pursue its mission to further expose Middle East-connected contemporary art. The show will be on view from April 4th until September 30th, at XVA Gallery in Dubai.
Sign up for My Widewalls, and be sure not to miss any interesting exhibition!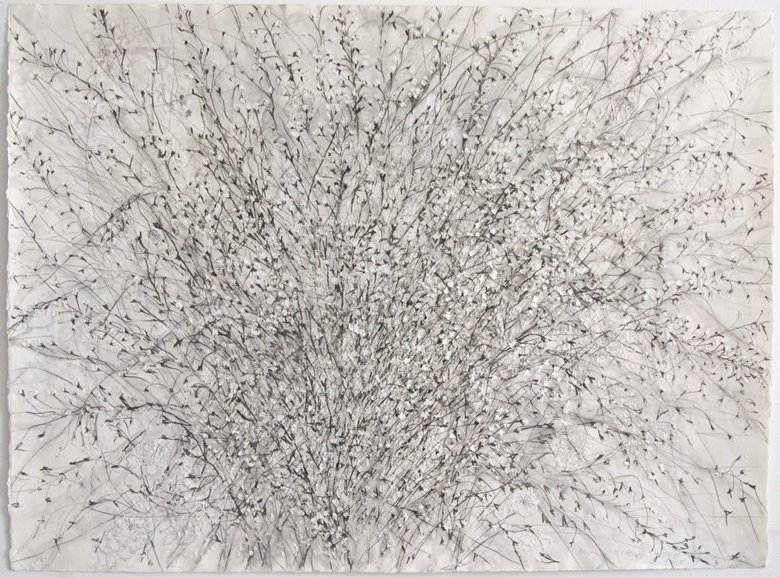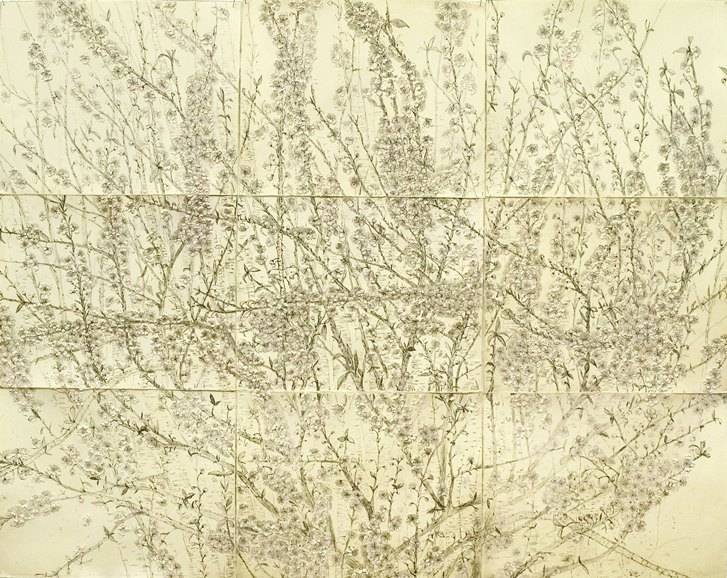 Featured Image: Gazmend Kalemi – Sea IV, 2013. Litho-crayon on paper
All images courtesy of XVA Gallery.
[mc4wp_form]