Yannick Boesso and Christian Omodeo on the Second Edition of UAF Paris
After a highly successful debut in Paris last year, UAF Paris is now returning to Le Carreau du Temple for its 2nd edition. Taking place between April 20th and April 23rd, 2017, Urban Art Fair will present a truly unique and relevant rendez-vous dedicated to the Urban Art market. Continuing with their mission to provide an understanding of Urban Art and give keys to having the most objective vision on it, the fair will draw an overview of this ever-growing phenomenon. For this year's edition, the fair has decided to present the total of 28 galleries. "Our choice is to have big exhibition spaces for each gallery to present their universe in the best conditions possible", explains Yannick Boesso, the Director of the fair.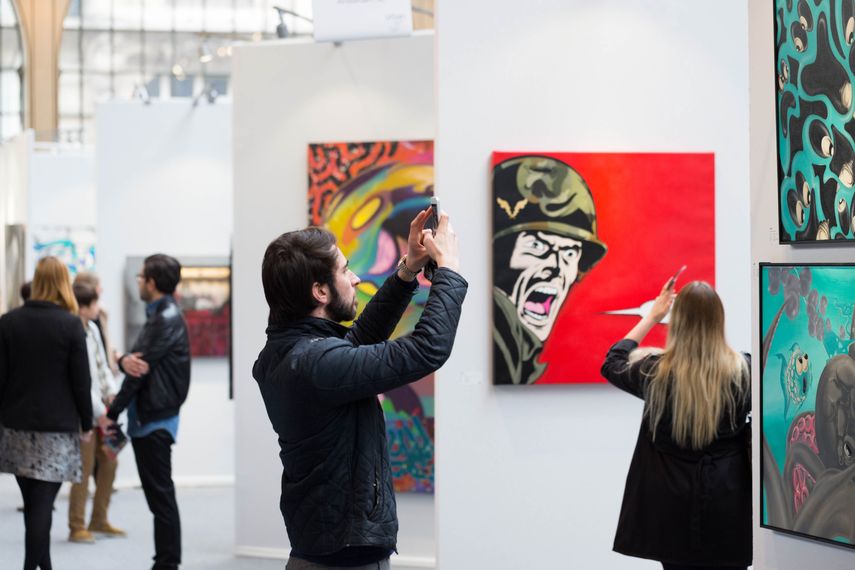 UAF Paris 2017 Highlights
There will be a variety of novelties at the fair, such as a cycle of screenings around the Urban Art history at the auditorium of Le Carreau du Temple with some European previews; the Graffiti Art Cover Collection, a selection of 10 artworks which made the cover of Graffiti Art Magazine; a hors les murs with prints of artworks in partnership with JC Decaux; the exhibition Cannot be Bo(a)ordered at L'Espace Commines; all accompanied by a lot of small details which will elevate the general level of the fair. The fair will also present many major galleries that were not involved last year, such as Galerie Openspace, Galerie Mathgoth, Galerie Wallworks, Art in the Game, and Avenue des Arts, among others. According to Yannick, this year's edition will be full of highlights: "Highlights are everywhere! First, Hendrik Czakainski once again created an amazing installation for the fair, and this will be one of the greatest highlights. Catherine from Gallery 42 b is also one of the audacious exhibitors, with two surprises, one by Joram Rookes, and one by Gris1 – both will be terrific! What I like this year is the number of solo and duo shows, or more precisely the intention of most exhibitors to highlight one or two artists specifically. I'm talking about Zenoy and Blek le Rat by Ange Basso, Marc Woehr by UAG, Mystic with Lelia Mordoch, Popay solo show at Green Flowers Art, Nowart and Monkey Birds by H Gallery, a Banksy exhibition by Bel Air Fine Art and so much more. We are also working with Erell for the scenography of the fair, supported by his gallerist Nicolas Laugero, but it's a surprise".
Expanding into L'Espace Comminies, the fair will present an exhibition titled Cannot Be Bo(a)rded. Traveling from Singapore over to Kuala Lumpur and now Paris, the exhibition will be a visual exploration of youth rebellion through skate culture. As Yannick explains, the exhibition is completely out of the market codes, being a kind of freedom anthem. "The story of this exhibition is that skaters and graffiti artists from Singapore were not able to paint the walls because of the huge risks of being arrested. They decided to paint and tag their boards, their ramps and, eventually, not to be bo(a)ordered", explains Yannick. Not being confined in their vision, curators Iman Ismail and Natalie Tan will include new artists in the project, continuing the first codes of graffiti through an important collaboration principle.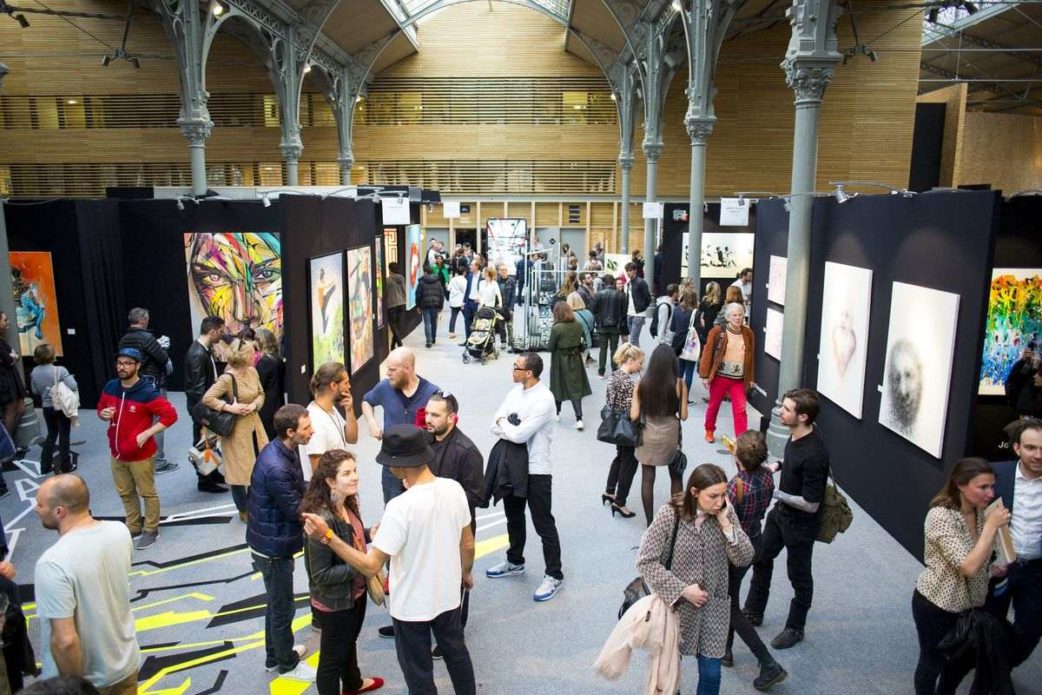 The Future of the Fair
The fair has created a short film called Passage as a metamorphic vision of what they have to say about urban art, and the making of the movie is an option for the future. Following a conviction that the Urban Art movement is the most important movement of our times, the fair aims to split each part of the movement as much as possible and enable everyone to see the intimacy of the artists behind their work. The future of the UAF certainly looks bright. "We are launching UAF NYC very soon, on June 29th at Spring Studios, and it's already a huge step. We are relaunching the Fun Gallery with Patti Astor, doing an Urban Art Fashion Exhibit with "Les Nouveaux Createurs", working on memorable installations; So today, I can't tell you what will come after that because we already have a huge part to play", explains Yannick. "Tomorrow, we should look through Asia… But right now we are considering that the French Urban Art Market is the most important, from far, so we have to promote it first. We also have a lot of work to impact significantly the NYC market."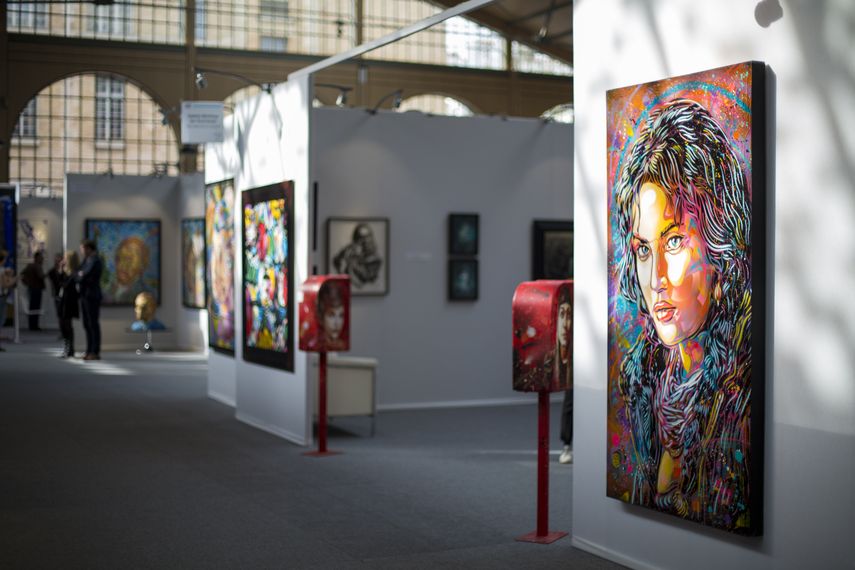 Presenting the History of Urban Art
As a way to better share the true spirit of the movement, this year's edition of the fair will introduce the cycle of screenings around the Urban Art history. Curated by Christian Omodeo of Le Grand Jeu, the cycle will promote a selection of movies and documentaries that deserve to be better known, as they offer a real understanding of what graffiti and street art are. In an exclusive Widewalls interview, Christian Omodeo introduces this new section of the fair.
Widewalls: The Urban Art history is incredibly rich, spanning from the beginning of the graffiti in NYC to contemporary muralism. Could you introduce the program to our readers? What was your curatorial approach and concept when selecting films for this cycle of screenings?
Christian Omodeo: It's just amazing to think how many films and short videos document today the history of graffiti and street art since the 1960s to nowadays! In my own list, there are hundreds of references, but people normally know only a few ones: Style Wars, Wild Style, Bomb It, Exit through the Gift Shop. Our main goal there was to allow people to discover new and unexpected ways of doing graffiti and street art in different cities and times and to share a better understanding of these cultures.
Through Art War and Los Hongos, visitors can have a closer look at how much graffiti was important in Egypt during the Arab Spring as much as how young graffiti writers live in Cali, Colombia. Films Wall Writers and Jamel Shabazz Street Photographer will offer another point of view on New York street cultures since the 1960s to the 1990s, while Style Wars 2, Sky is the limit and Inside Outside are to my eyes a good way to look at different ways to live and paint in the streets in the 2000s and 2010s.
What has been also important is that we wanted to screen different ways of filming graffiti and street art. Alongside professional movies, there are also independent projects filmed with smartphones or low-fi cameras, but we have also tried to represent different narrative styles, from the purest form of documentary to films with professional actors playing fictional characters.
Widewalls: Street art started as a subversive and radical act of creative vandalism and has since evolved into a popular and desirable art form now adorned in galleries and museums worldwide. How do you see this shift? How important is it to know and understand the Urban Art history and beginnings when evaluating its role in the landscape of contemporary art today?
CO: Being mainstream gives you much more power and opportunities. The problem today is not to be or not to be mainstream, but how you will manage the power and the opportunities that you now have.
Knowing history is just a matter of respect for people who has built up these cultures. Why Wall Writers. Graffiti in its innocence is so important? For years, writers have complained that we were speaking of graffiti in the 1980s, showing artworks painted for galleries, without considering some important names that have had a fundamental role in the beginning of New York style writing in the 1960s and 1970s. A historical retrospective like this film (and the book that comes along with it) finally start to tell a story much closer to reality.
Widewalls: Since it usually occupies a public space, how do you see the responsibility of street art today?
CO: The only responsibility of street art is to continue to be irresponsible.
Featured images: Christian Omodeo; Yannick Boesso, photo by Philippe Bonan. All images courtesy of Urban Art Fair.