YIA Art Fair Brussels - Promoting Young International Artists
Last year, we wrote about the International Salon of Contemporary Art – YIA Art Fair in Paris that was celebrated its fifth edition. The international contemporary art fair YIA ART FAIR, an acronym for Young International Artists, was founded in Paris in 2010. YIA is specialized in the promotion, diffusion and exhibitions of emerging artists in the contemporary art scene. After five editions in Paris, including two at the unique setting of Le Carreau du Temple, YIA Art Fair is going international! This sixth edition of YIA Art Fair will take place in Brussels, Belgium, and it will present an excellent international selection of 35 emerging galleries, distributed over the six story exhibition space. Simultaneously with Art Brussels and Independent, 15,000 expected visitors are going to discover a selection of work from over 200 artists.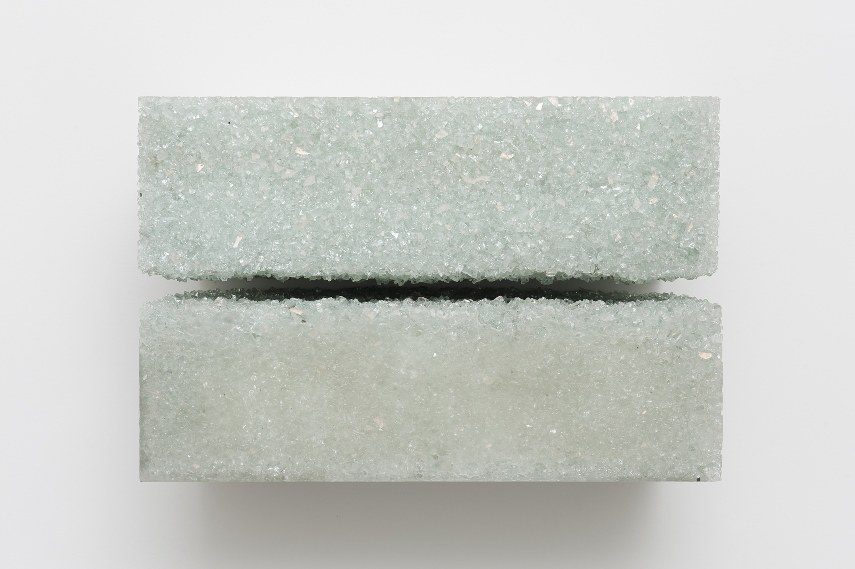 YIA Art Fair Brussels Highlights
Thirty-five emerging galleries will participate at the sixth edition of YIA Art Fair. The galleries are coming from Belgium, France, Italy, the Netherlands, Israel, Czech Republic, Slovakia and USA. It's difficult to highlight any of these galleries, since all of them are presenting amazing artists whose work you should definitely see. Be sure not to miss the booth of Christian Berst from Paris that will present works by Franco Bellucci, John Urho Kemp, August Walla and Harald Stoffers; Sator from Paris will present Raphaël Denis; La Forest Divonne – Project Room from Brussels will present Bruno Albizzati (Born in 1988), Clément Denis (Born in 1991), and Pauline Sarrus (Born in1987); Multiples Un from Paris will present Daniel Buren, Claude Parent, Rudy Ricciotti, Frédéric Galliano, Hadi Tabatabai, Saadi Souami,Takeshi Hosaka, and Marc Barani; Montoto12 Contemporary Art from Rome will present Faig Ahmed, Nicholas William Johnson, Emmanuele de Ruvo and Jorge Mayet, and so on. As we already mentioned, all exhibitors will have amazing presentations, so be sure to visit all the booths. Below you will find the full list of exhibitors.
NA Studio / Nathalie Auzépy (Paris, France)
Alain Gutharc (Paris, France)
Alegria (Madrid, Spain)
Archiraar Gallery (Brussels, Belgium)
Ariane C-Y (Paris, France)
Atelier Tchikebe (Marseille, France)
Bertrand Grimont (Paris, France)
Christian Berst (Paris, France)
Cohen & Schwartz (Tel Aviv, Israel)
Da-End (Paris, France)
Derouillon (Paris, France)
Escougnou-Cetraro (Paris, France)
Feizi Gallery (Brussels, Belgium)
Francesca Antonini Arte Contemporanea (Roma, Italy)
Frantic Gallery (Tokyo, Japan)
Isabelle Gounod (Paris, France)
Jérôme Pauchant (Paris, France)
Jonathan F. Kugel (London, United Kingdom)
Keza (Paris, France)
L'Inlassable (Paris, France - New-york, Usa)
La Forest Divonne - Project Room (Brussels, Belgium)
Less is More Projects (Paris, France)
Lily Robert (Paris, France)
LJ (Paris, France)
Maria Lund (Paris, France)
MATHIAS KISS - Guest
Maubert (Paris, France)
Mazel galerie (Brussels, Belgium)
Montoro12 Contemporary Art (Roma, Italy)
Multiples Un (Paris, France)
No-Mad Gallery (Paris, France)
Paper! Tiger! (Paris, France)
Pascaline Mulliez (Paris, France)
Pierre Hallet (Brussels, Belgium)
Point Contemporain (Paris, France)
Roger Katwijk (Amsterdam, Holland)
Sator (Paris, France)
Soda Gallery (Bratislava & San Francisco, Slovakia & USA)
Un-Spaced (Paris, France)
URDLA - centre international estampe & livre (Villeurbanne, France)
Van De Weghe (Antwerpen, Belgium)
Virginie Louvet (Paris, France)
Zahorian & Van Espen (Bratislava, Slovaquie - Prague, Czech Republic )
About YIA Art Fair and Plans for the Sixth Edition
Founded in 2010 by Romain Tichit, the international salon of contemporary art YIA Art Fair celebrates this year its sixth edition. Oriented since its establishment towards the discovery of emergent contemporary talents, YIA Art Fair's salon imposes itself this year as the satellite salon of the Brussels Art Scene. Brussels is a cultural meeting point for French and Dutch exchanges. At the end of April, several contemporary art events come here together. From 30 000 visitors, no less than 30% are foreigners and professionals, collectors, contributors, artists and art lovers, and they come back every year. YIA Art Fair wants to become one with the other art fairs, like Art Brussels, Independent and Popposition in order to make Brussels a meeting point in Europe in spring for contemporary art. The ambition of the organizers is to provide a high quality for the visitors, which is already the standard in London (Frieze) or Paris (Fiac), while keeping the values and commitments that identify YIA Art Fair.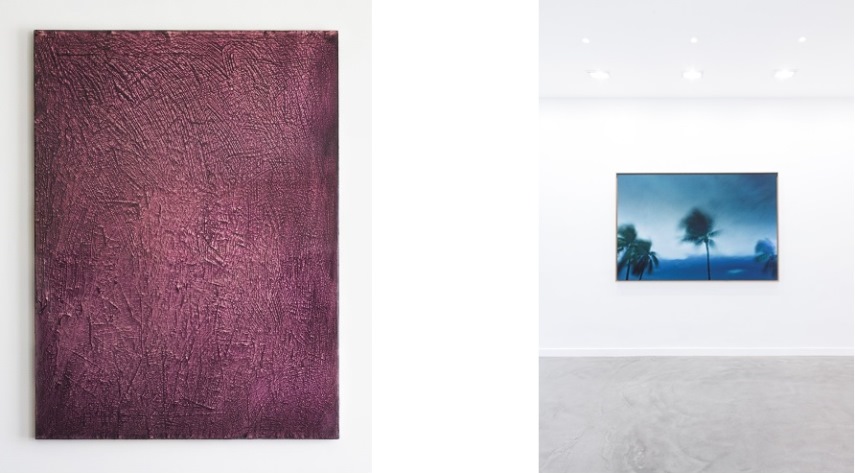 Main Venue
The art fair will take place at Le Louise 186 in Brussels. The amazing selection of galleries will be distributed over the six story exhibition space of the building. The rooftop consists of a restaurant and cocktail bar and there is even a private lounge where you can enjoy the breathtaking view across Brussels. The visitors can also enjoy from guided tours in partnership with Galeries pour tous, organized by Anaïs Montevecchi, founder of the project and a specialist in art galleries and the contemporary art scene.
The Location of the YIA Art Fair Brussels Main Venue
Practical Information
YIA Art Fair Brussels will open on April 21 and will last until April 24, 2016 at Le Louise 186, in Brussels, Belgium. Preview and vernissage is scheduled for Wednesday, April 20, 2016 from 6pm to 10pm (by invitation only). Opening hours for regular days: from 10am until 8pm. For more information, please visit the official website of the art fair.
Featured Images: Miguel Chevalier, Méta-cités, 2012 – plexiglas sculpture green – 45x30x26cm Oeuvre unique. Courtesy of Galerie Keza; Raphaël Denis, installation La loi normale des erreurs. Courtesy of Galerie Sator; Damien Deroubaix – War is Coming, detail – litography – 50 x 65 cm, 20 ex. Courtesy of URDLA. All Images courtesy of YIA Art Fair.