YIA Art Fair - #09 Brussels Edition
YIA Art Fair (acronym for Yesterday is Aujourd'hui) was founded in Paris in 2010. Over the years it grew in numbers and this year it is hosted in four cities in Europe – Maastricht, Brussels, Basel and Paris. Among the four events, the YIA Brussels will be hosted at the Square Brussels Meeting Center in April. The event is highly anticipated, and will mark the art season in the city, which is also an informal capital of the European Union. Among the many cultural events that are the staple of Brussels, YIA Art Fair joins in the Art Brussels week, and the celebration of contemporary art in the city.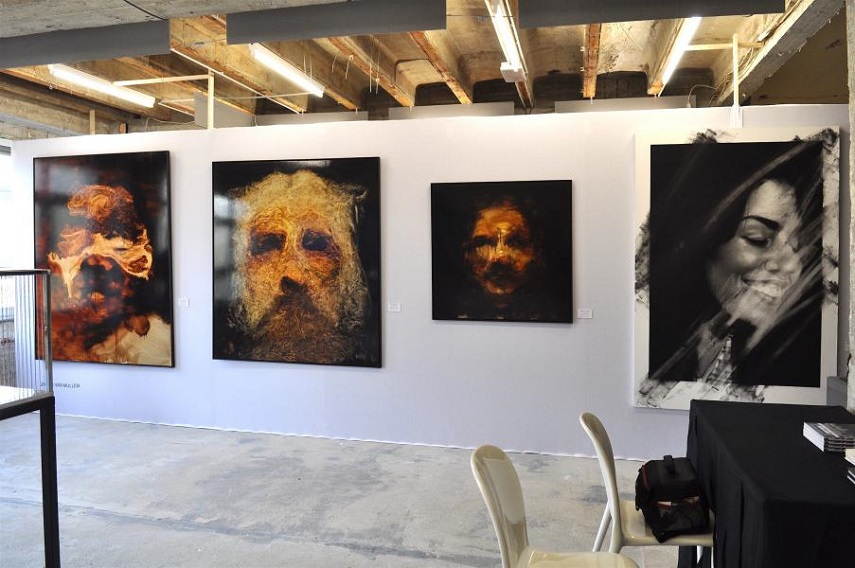 YIA Brussels – A Meeting Point for Contemporary Creatives
The YIA Brussels 2017 will be situated in the heart of Mont des Arts, near BOZAR museum, which is a partner of the fair. The Square Brussels Meeting Center is an iconic building, already well-recognized among art lovers. It will host the fair in its impressive 2000m2 exhibition hall, where a selection of 45 international galleries will display the current trends in contemporary art. The support of gallery owners and artists has been one of the YIA Art Fair goals since its inception, along with dissemination and promotion of visual arts.
The fair was founded in Paris, and soon became an indispensable meeting point for contemporary art creatives and aficionados, and a hub for novel visions of international art. The fair is supported by BOZAR, Le MAD, VISIT BRUSSELS and the Brussels Art Guide.
The List of Participating Galleries
Gallery ( City/Country)
55 Bellechasse (Paris, FR)
ABC-Arte (Genova, IT)
Absolute Art Gallery (Knokke-Heist, BE)
Anna Marra Contemporanea (Rome, IT)
Résidence87 (Paris, FR)
Ariane C – Y (Paris, FR)
Artinkk – Labo photo (Brussels, BE)
Begramoff (Brussels, BE)
Blanc Art (Macau, MO)
By Night gallery (Paris, FR)
Claire Gastaud (Paris, FR)
EXIT art contemporain (Boulogne-Billancourt, FR)
Explorers (Paris, FR)
FKMG (Paris, FR)
Fontana (Amsterdam, NL)
Francesca Antonini (Rome, IT)
Frantic (Tokyo, JP)
GNF Gallery (Brussels, BE)
Jean-Marie Oger (Paris, FR)
Less is more Projects (Paris, FR)
LMS gallery (Brussels, BE)
Louis Gendre (Paris, FR)
Mariska Hammoudi (Paris, FR)
Meno Nisa (Vilnius, LT)
Metronom (Modena, IT)
NO MAD galerie (Paris, FR)
Nova Galerie (Prague, CZ)
Roger katwijk (Amsterdam, NL)
Ron Lang Art (Amsterdam, NL)
Rooster (Vilnius, LT)
School Gallery – Olivier Castaing (Paris, FR)
SinArts Gallery (Brussels, BE)
Sketch My mind (Brussels, BE)
Sobering (Paris, FR)
The Flat – Massimo Carasi (Milan, IT)
Victor Lope Arte Contemporaneo (Barcelone, SP)
Boesso Art Gallery (Bolzano, IT)
Montoro 12 (Roma, IT)
LKFF Art & Sculpture projetcs (Brussels, BE)
The Future of YIA Art Fair – Focus on Young Artists and New Locations
Following the initial success which grew over the years, YIA Art Fair will focus on new locations and age groups in the future. The edition of the fair will be open in New York in 2018, on the occasion of Frieze and TEFAF. Following the changes in the world and on the art scene, YIA for Young International Artists will also evolve, and will take place in the following years. The exclusive focus on Contemporary Art will also slightly shift, and will include a dialogue between Modern and Contemporary Art.
These changes will open the fair to different forms of creation, and will facilitate the exchange between different actors on the art scene, making the fair even more relevant in the art world.
Venue Map
Practical Information
YIA Art Fair in Brussels takes place at the Square Meeting Center, (Mont des Arts), from 19th to the 23rd of April, 2017. Full ticket price is 12€, while the reduced one is 8€. The fair is open to public from 20th to 23rd of April, from 11am-7pm. Preview, by invitation only, is on Wednesday, April 19th, from 1am-6pm. The Opening, by invitation only, is also on Wdnesday, 19th of April from 7pm-10pm. On Friday, the 21st of April, will be organized a nocturnal viewing from 7pm-10pm. For any additional info please visit the official webpage of the fair.
Featured image: Square Brussels Meeting Center, image via archdaily.com. All images used for illustrative purposes only.