City of Yoni Alter
There are cities and there are cities with skylines. One of the skylined metropolises is London, and one of the creatives profoundly inspired by its alluring skyline is Yoni Alter, a graphic designer. Kemistry Gallery of Shoreditch is hosting the inaugural exhibition by Yoni Alter, presenting the artist's prismatic visions of London architecture and its signature constructions. The multicolored representations of London present the familiar urban landscape in a completely new light, reducing the form to iconic shapes and depicting the life and spirit of the British capital in a vibrant, fluorescent palette. Through simplification of the architecture, Alter achieved a series of emblematic images, ideal representatives of London and of its creative atmosphere. Yoni Alter's City opens on March 27 at Kemistry Gallery and it will be on view through May 3, 2014.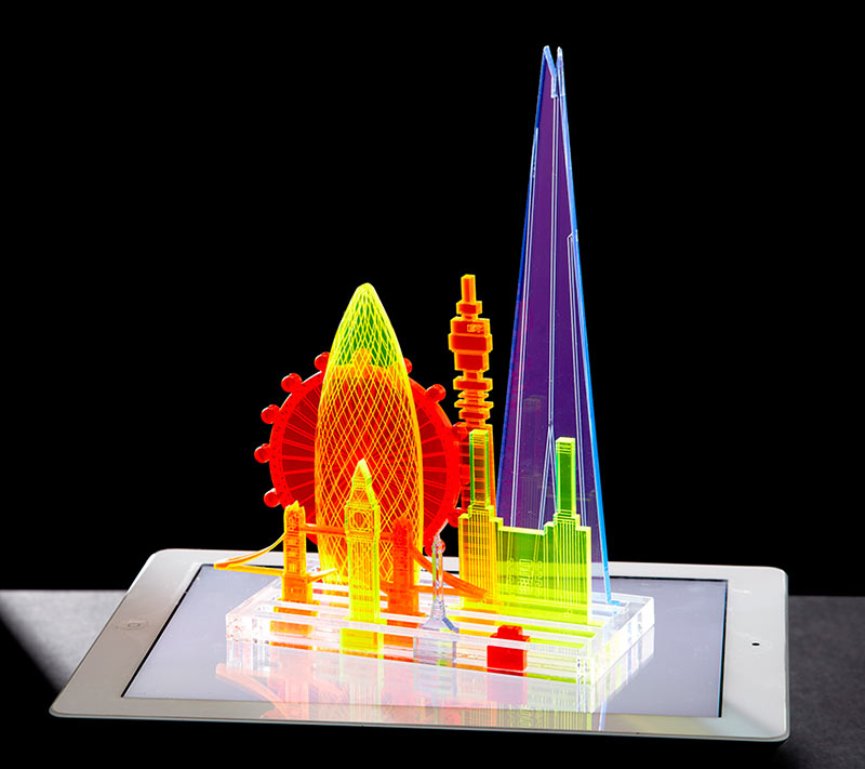 City
Throughout the London series Yoni Alter has taken pieces of the urban landscape and juxtaposed them in an imaginative manner, simplifying their original traits, but retaining the recognizable shape of the buildings. The clever game of redressing the city resulted in extraction of its most appealing core to the surface, where London appears as a youthful, entertaining, dynamic and a very inspiring environment.
The show at the Kemistry Gallery will run concurrently with the realization of another collaborative project of the said space and Yoni Alter, which brought a piece of advanced branding for the new TV channel of London named London Live. The channel will launch on March 31, showing Alter's fun and amazing animations presenting the city essence at its best.
City exhibition will contain four series of works and a selection of giclee prints, encompassing a special edition of London Live images, screen prints, silver prints, wall and window stickers, and a sculpture. The show promises a new view over London, as seen through a vibrant kaleidoscope of Yoni Alter.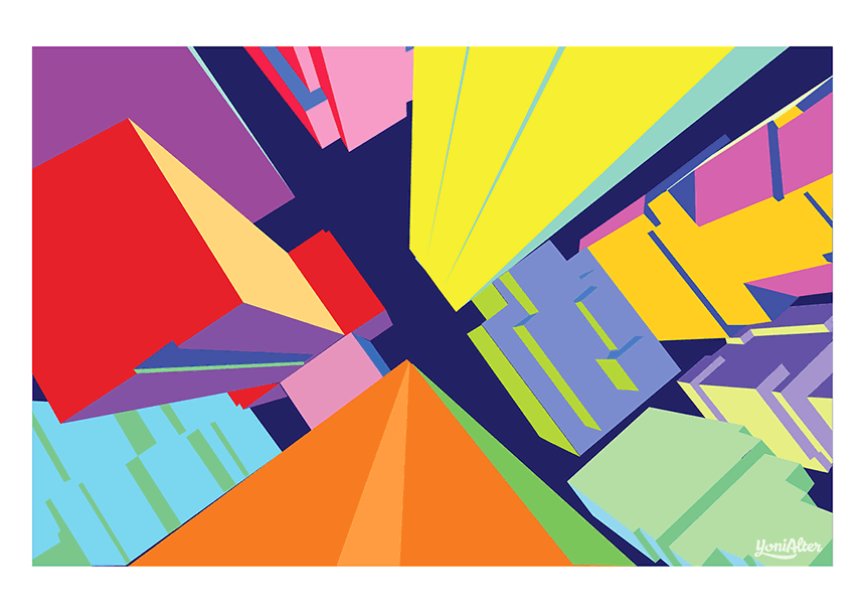 About Yoni Alter
Yoni Alter is a graphic designer based in London, UK. He studied art and design in Jerusalem and completed an MA Graphic Design program at the London College of Communication. He cooperated with some of the foremost designers in London and his designs and illustrations are frequently presented in the most prominent designer magazines. As can be read from his ongoing series Shapes of Cities, to which the London series also belongs, Yoni Alter is obsessed with architecture, a trait he inherited from his architect father and civil engineer grandfather.
About Kemistry Gallery
Established in 2004, Kemistry Gallery is a design gallery oriented towards showing work produced by prominent designers, both established and emerging. Kemistry is the only UK based gallery at the moment dedicated to solely promoting designer work. Through the years, the space has reached a wide acclaim for presenting numerous gifted designers and bringing design closer to a wider public.
Kemistry Gallery aided several designers on their way to success, counting in Parra, Geoff McFetridge, Gregory Gilbert-Lodge, UVA, Daniel Eatock, James Joyce, Anthony Burrill and the amazing Ben Eine.