Young Chun's Serenade
It is said that our earliest memories influence the way we live our life. When it comes to artists, this particular fact is even more noticeable. In the case of the artist Young Chun, his firmest memories are the ones from his childhood in Seoul, South Korea. Born a minister's son in 1977, Chun spent his formative years living in a small attachment to a hillside church as a child. The days spent running around with imaginary friends in the dim empty chapel fueled his imagination from an early age, contributing to his artistic development. Therefore, the "chapel" has become some kind of a fixation in his artistic mind – the inner place in which he constructs, develops, and stores works in progress, before they ever meet a sketchpad.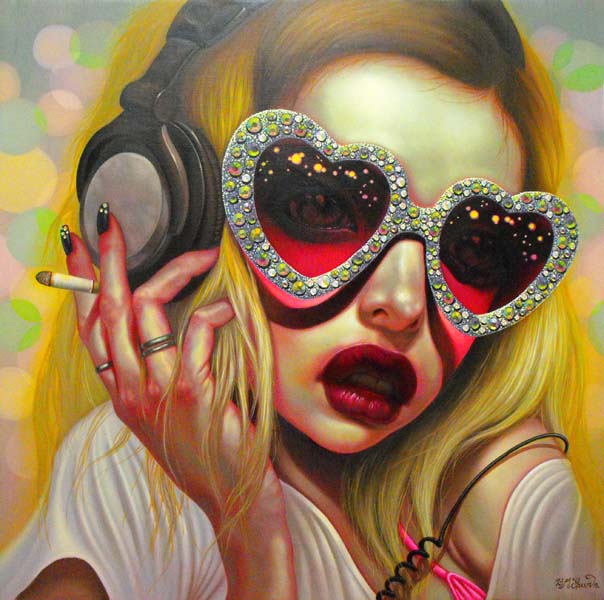 Art as an Escape
After deciding to move to the US, Chun finally settled down in California, where he eventually in 2000 received his B.F.A, from the Art Center College of Design in Pasadena. Quickly, his talent started conquering hearts public and the critics and invitations for the exhibitions started coming. Not long after, Young began participating in group shows across Los Angeles and few years later, he surprisingly decided to take a break from the art world and began working in the healthcare field, as an attempt to search for "substance" and "something deeper in life". The years spent working in hospitals in Los Angeles, faced with life and death situations, expanded his outlook on life and influenced his artistic vision. However, in 2011, Young realized what's his true mission in life, and that's creating beautiful imagery that's a product of his marvelous imagination.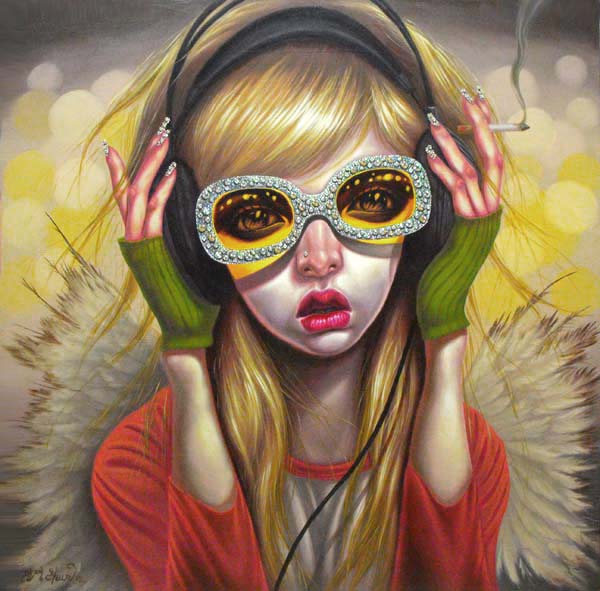 Fabrication of Reality
When asked about his art, Chun said: "My art is a fabrication of reality – the way I see it in my mind. Music, culture, childhood memories, and the people in the environment that surrounds me influence it. When I pass by strangers or a situation taking place, my mind begins to create stories about them – imagining their lives, the triumphs, the tragedies, and the happiness or sadness they experience – this becomes the inspiration for my artwork. But, there is also truth in my art. In each painting there is an expression of what I am thinking and the way I am feeling at the time I am constructing a painting – it is this feeling that I attempt to convey and share."
Young's latest exhibition entitled "Serenade" opened November 8th at the C.A.V.E. Gallery in Venice, California. This is the artist's third time in the gallery space and we're sure it won't be his last.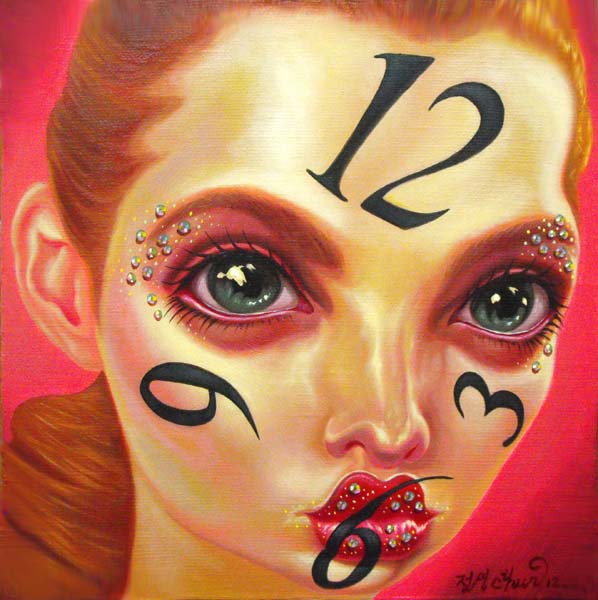 [mc4wp_form]