Extracting from Oblivion
Excellently executed, artwork of Yusk Imai, narrates of his immersive dreams, allowing the viewer into a strange world to which the door opens only when subconscious and conscious meet. His latest series of works is entitled Oblivion, inspired by the eponymous short story anthology by author David Foster Wallace, and while exuding illustrative qualities throughout, it's permeated with unsolicited emotions, implying a range of mental challenges. Inner troubles, obsessive moments, insomnia, frustration, suffering emerge from the polished surfaces of Imai's paintings, inflicting questions upon the viewers one may have not wanted to hear. Coming from Brazil, Yusk Imai is having an exhibition in Collingwood, Victoria, Australia, after a break of three years, hosted by Backwoods Gallery this month.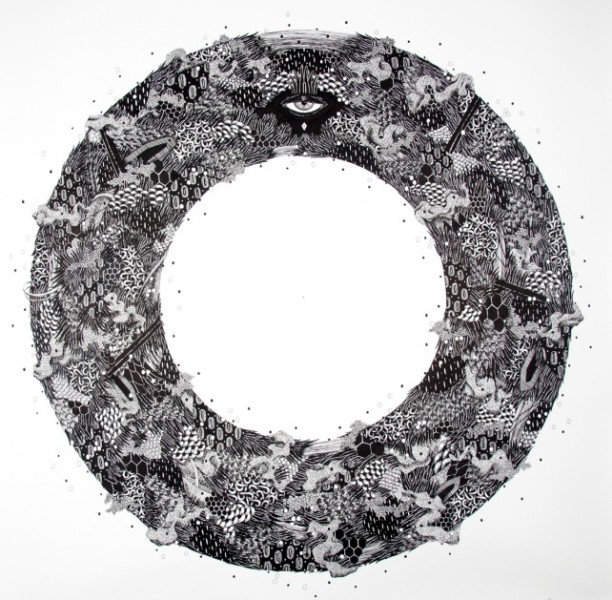 Yusk Imai
Born in the USA, Yusk Imai, an artist of Japanese descent, moved to Sao Paulo as very young, where he was based until recently. He started exhibiting a lot since in 2007, showing his work with numerous galleries, at art fairs and working in the streets of Europe, USA, South America and Australia. His coming exhibition in Melbourne is related to his residency of two months in the city, after which he'll be moving on to Tokyo. The travel to Japan will also bring a new series of illustrative works deeply inspired by Japanese folklore. Known plans of Yusk Imai are to move on to Europe after he completes his Japanese endeavor.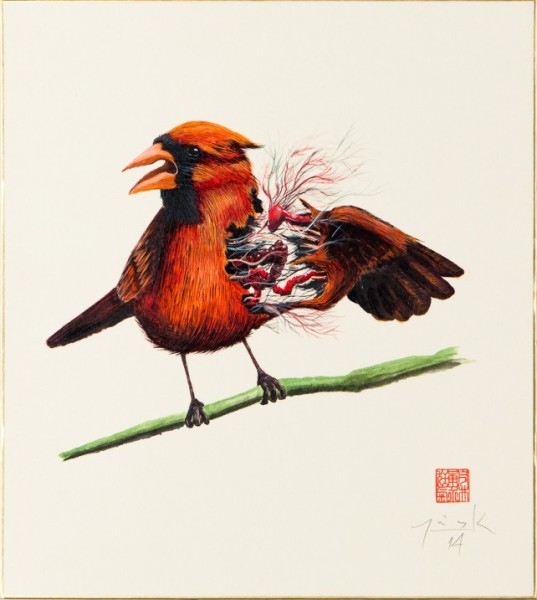 Oblivion
Oblivion demonstrates a range of inspirational influences the artist incorporated within this body of work, from Dali's or Tanguy's compositional solutions and painting manner, to traditional Japanese print, sci-fi imagery, Viennese Secession and abundant symbology, founded on the basics of automatism developed by early Surrealists, adopted by many other artists including Pollock. Yusk Imai marries conscious and subconscious of present day, interpreting his notions of nothingness and grimness of fragmented mental obscurity. Although pondered before the execution, Imai's artwork is actually composing itself once the artist's improvising handwork takes over, since he allows his recollections to flow freely onto the canvas, using a simple line, circular image or pattern as a starting point. Composing in such a biotic manner, Imai's pieces literally grow, as one element continues on to another. It appears as if the artist is the vessel for an unseen force which pours its ideas into our visual realm, while his imagery ranges from utterly organic, to semi-robotic, always retaining the sense of being carefully arranged.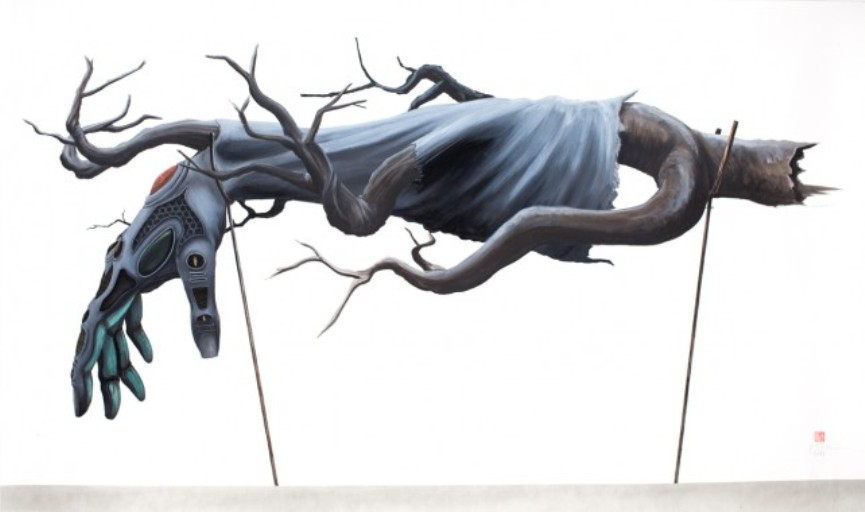 Imai's Approach
In order to follow his creative process, Imai abandoned the use of preparatory images, so that the automatism of his pieces stays the prime ruler. This decision shows the artist's boldness as well as self-trust, as he allows himself the complete freedom of introspection. Although the work flows from the hidden spheres of his mind, Imai is aware of the nature of his resolution. Nothing really remains enclosed in the depths of the artist's mind, unveiled in an orchestrated action of mental extraction. Yusk Imai exhibition Oblivion at Backwoods Gallery in Collingwood is opening on Friday, August 22, running through August 31, 2014.
Read more about exhibitions at Backwoods Gallery here.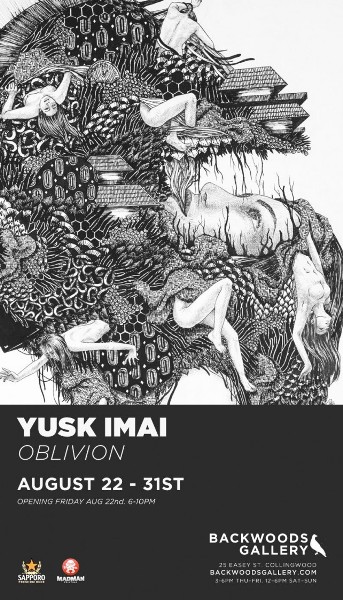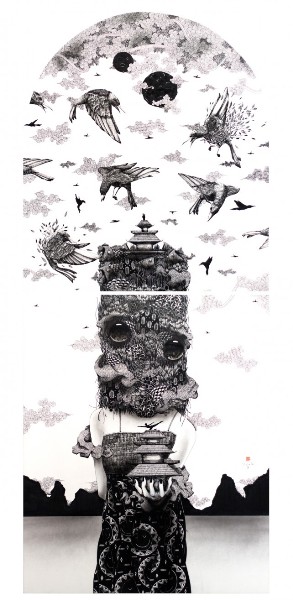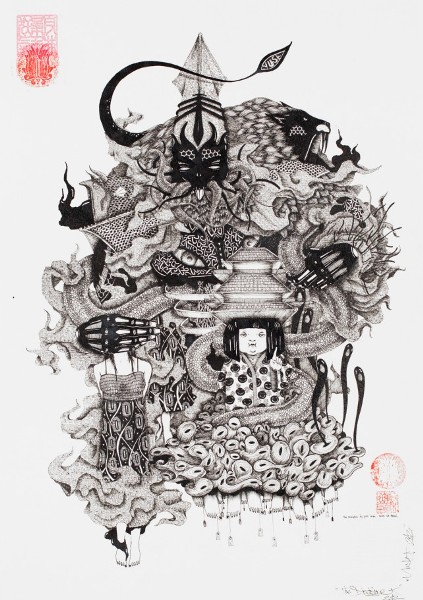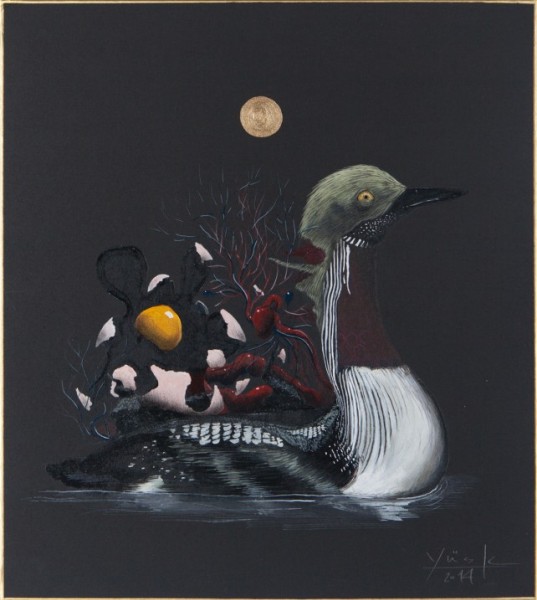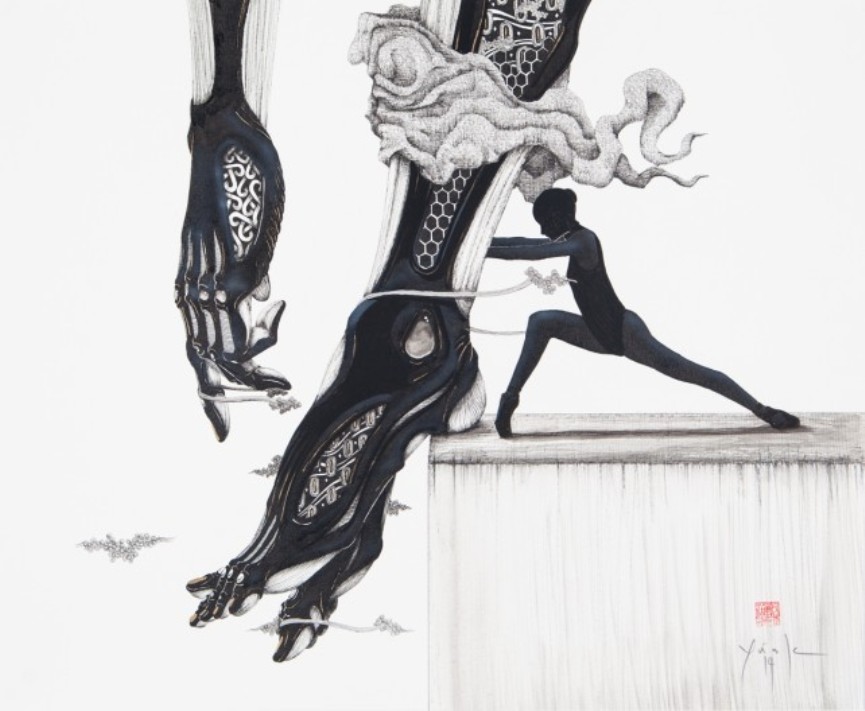 [mc4wp_form]