ZEVS: Retrovizers
For its eighth experience, La vitrineam in Paris invites ZEVS, one of the major figures in the international street art scene, to present his new creations on April 30. On this occasion, La vitrineam questions a new aspect of the relationship between art and brands. Who could better support this questioning than ZEVS. The brands are in the heart of his art. The exhibition at La vitrineam, titled "Retrovizers", reflects on fifteen years of ZEVS' artistic creations and his multiple interventions with brands. The show is curated by Stéphane Chatry. The show also marks the release of the artist's first monograph.
Liquidation
Street artist ZEVS, aka "pub killer" or "visual kidnapper, is known for his attacks on international brands. ZEVS began his career with traditional graffiti but he quickly moved away to address advertising in urban setting. Since 2005 he has become famous for his work with dripping brand logos. Aware of the attractive power of advertising, he uses it as a means of expression. He applies the original colors and repaints the logos in order to investigate their visual power.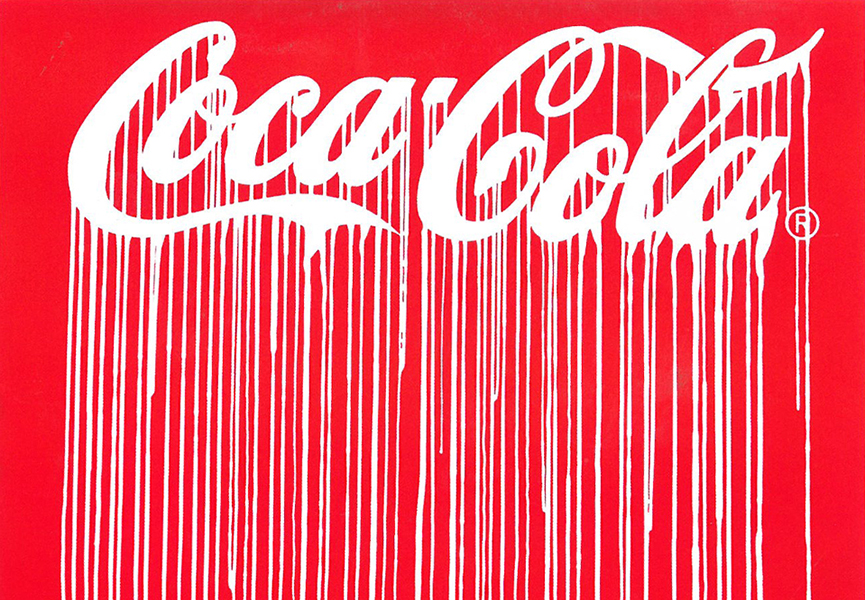 Creating the illusion of their dissolution, ZEVS' Liquidated Logos touch upon fashion, corporate, and pop brands to comment on their omnipresence and yet instability of their existence in today's world. He reproduces logos of brands like Chanel, Coca-Cola, Nike and Google. ZEVS' transformation of these logos via his trademark "liquidation" technique represents a comment on the widespread influence of commercial culture. Despite their apparent strength in our culture, by dissolving the logos, ZEVS points out that nothing lasts forever.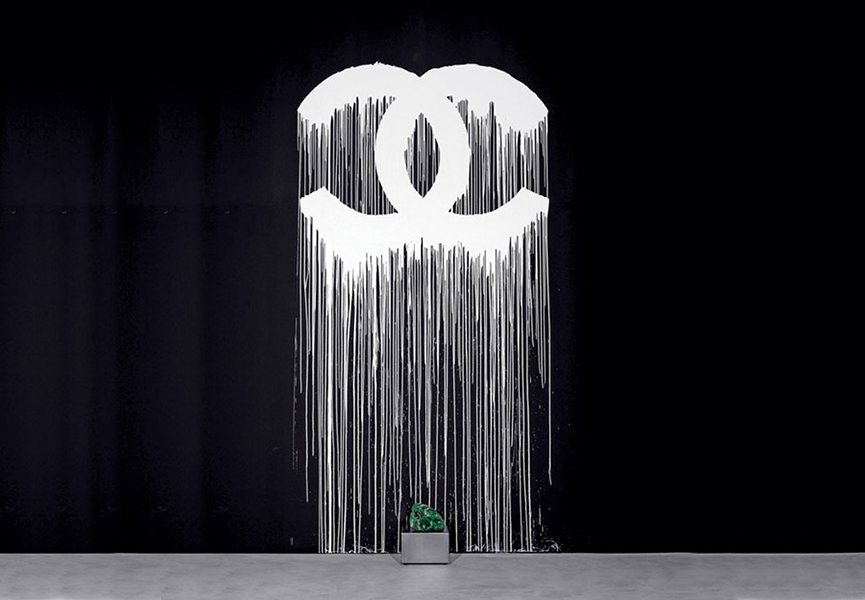 About La vitrineam
An extension of the Live Art and its conception of art as a communication tool for businesses, La vitrineam focuses on the exciting and multiple relationships between art and brands. The purpose of La vitrineam is to present, explain, and expose the richness and diversity of relationships between the worlds of art and the trademarks, inviting their key players in its space. La vitrineam is a place of production. It offers alternating collaborations, original creations and discoveries.