Before the Summer Break, Zimmerling and Jungfleisch Presents a Special Show from the Backroom
The fact that summer is approaching fast means long hot nights and a hiatus when it comes to exhibitions and the world of art in general. However, some galleries, like Zimmerling and Jungfleisch, made sure we got a special treat before the break – and even after it. In September, a duo show called Karambolage awaits us with works by Stohead and Heiko Zahlmann, who also happen to be in the group exhibition entitled BACKROOM coming up soon. Along their side, there will be other urban art legends, such as Jef Aérosol and LX.One as guests from France, as well as Sen2 from New York and the Canadian graffiti crew 123 Klan. Of course, none of this would even be possible without the gallery owner and artist himself, Reso.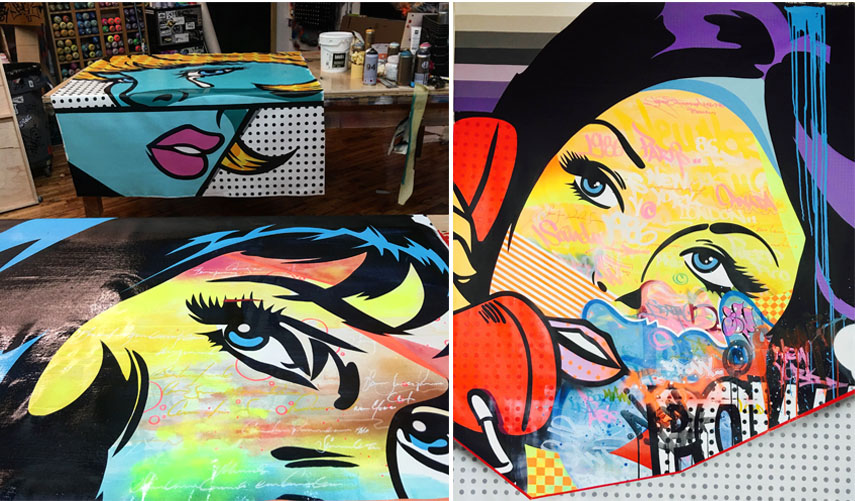 BACKROOM
When an art space with an exhibition history as rich as the one of Galerie Zimmerling and Jungfleisch puts on view the very best from their backroom, we're bound to be impressed. Although it's only an extract from their remarkable inventory, it is nevertheless a must-see. For instance, it will feature never before shown works by LX.One, a renowned abstract artist, and Jef Aérosol, one of the most important stencil legends in France. LX.One, with his playful geometric shapes and forms, integrates color onto the walls around the world, as well as on media like wood, paper and cardboard. When it comes to Jef Aérosol – well, he's nothing short of an icon, a pioneer of the stencil movement in his homeland, together with Blek le Rat. Puerto Rican Sen2 will be contributing his trademark graffiti pieces.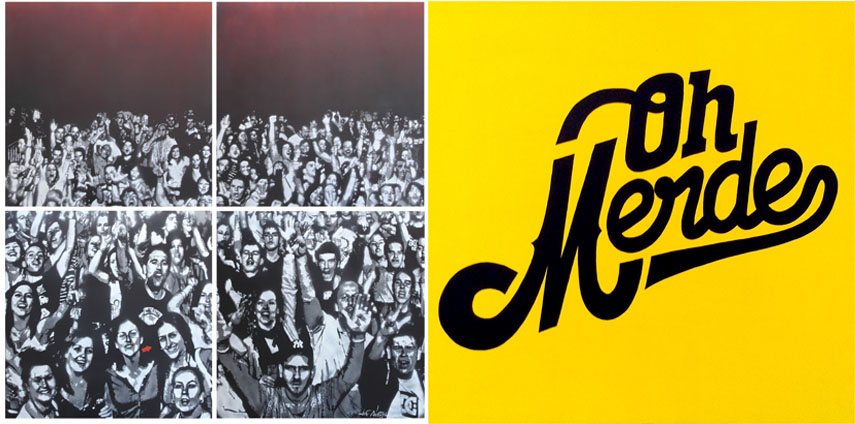 The Hidden Gems of Urban Art
Giving a little preview of their joint exhibition taking place at Galerie Zimmerling and Jungfleisch in a couple of months, there will be German artists Stohead and Heiko Zahlmann. Although originally a graffiti artists, one of the latest bodies of work by Stohead represent martial typographic text patterns of lyrics by rap artists and punk-rock bands he grew up with, while Heiko Zahlmann is known for his site-specific installations and fragmented reliefs located in urban spaces. Apart from better-known names, from Canada we have the 123 Klan, showing their graphic design-oriented canvases and prints. The crew was founded in 1992 by husband and wife Scien and Klor, and today they also specialize in character illustration, branding and toy design.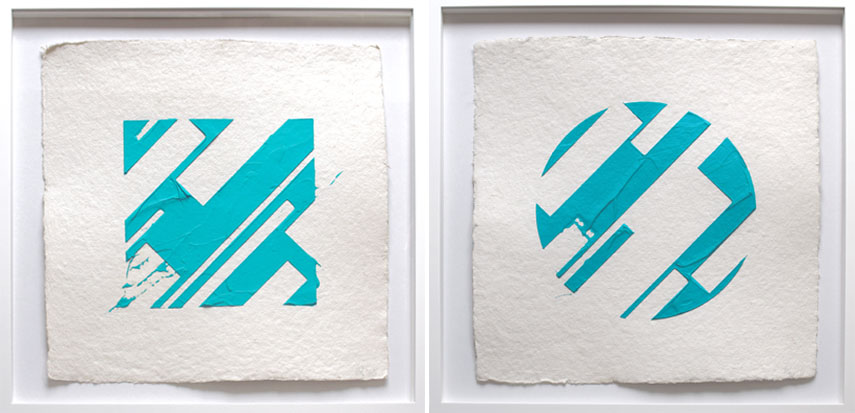 Galerie Zimmerling and Jungfleisch Collection on View
Finally, there's Reso, also known as Patrick Jungfleisch, who will take this opportunity to showcase a few pieces from his latest series entitled Beyond. Seven artists, a variety of styles, techniques and approached that Urban art today has to offer: from stencils to style writing, abstraction, graphics and works on paper. The opening reception for the BACKROOM group exhibition at Galerie Zimmerling and Jungfleisch in Saarbrücken, Germany, is scheduled for June 16 at 7pm.
Featured images in slider: Stohead – The Journey; LXOne – Above the Clouds; Reso – Beyond. All images courtesy the artists and Galerie Zimmerling and Jungfleisch.