Zio Ziegler at SOZE Gallery
American artist Zio Ziegler has always had a clear vision of what art represents for him and it what way it can affect other people's lives. His unique and perspicacious, but above all inspirational artworks continue to prove that art today can still be universal and honest, and all this only makes us want to appreciate them more, as well as have a huge amount of respect for Zio Ziegler as an artist. A brand new body of work, coming to Soze Gallery for the first time ever, once again reflect upon the ideology of this talented painter.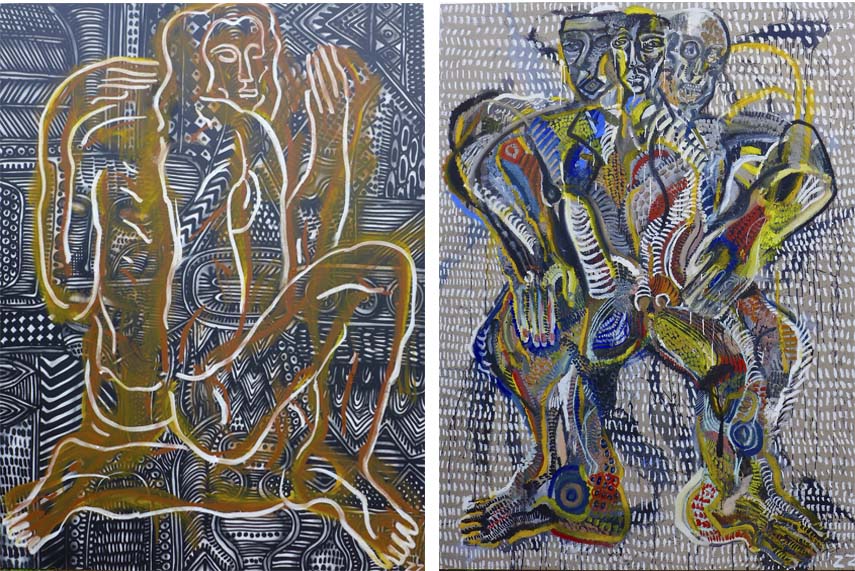 The Psyche's Gestures
In a time when the notions of art making are being challenged, conditional upon new technologies and the demand of the more and more senseless art market, Zio Ziegler questions the true meaning of aesthetics. In a comprehensive statement released to accompany his series of paintings under the name of The Psyche's Gestures, the artist draws our attention to the art world's departure from its traditional values in an irrational rush towards all things meaningless and superficial. He wonders what will happen to the art that used to belong to humanity, if humanity seizes to recognize it as its own form of expression. Will the future of it evolve to the point of completely rewriting its history as well?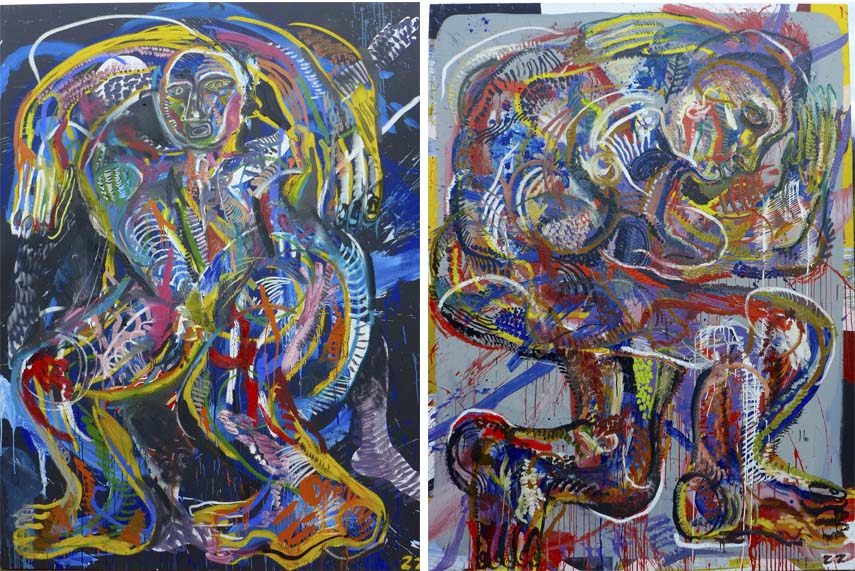 Zio Ziegler: Staying True to Truth
In such conditions, Zio Ziegler tries to stay bound to the existence of a context, a reason, an emotion that an artist tries to transmit through his artwork. For Zio Ziegler, this is the core of art, the purest for of truth that we are irrevocably losing in a battle with all things pretty, but completely shallow. He warns us of our own warped perceptions: we have replaced an artwork's artistic value with the monetary one, and when numbers replace the feeling that artwork should trigger in a viewer, it is clear we are not far from the edge of disaster. At the end of this in vain search for beauty, we will find an ugly conclusion: what was once the essence of our existence has now lost its purpose.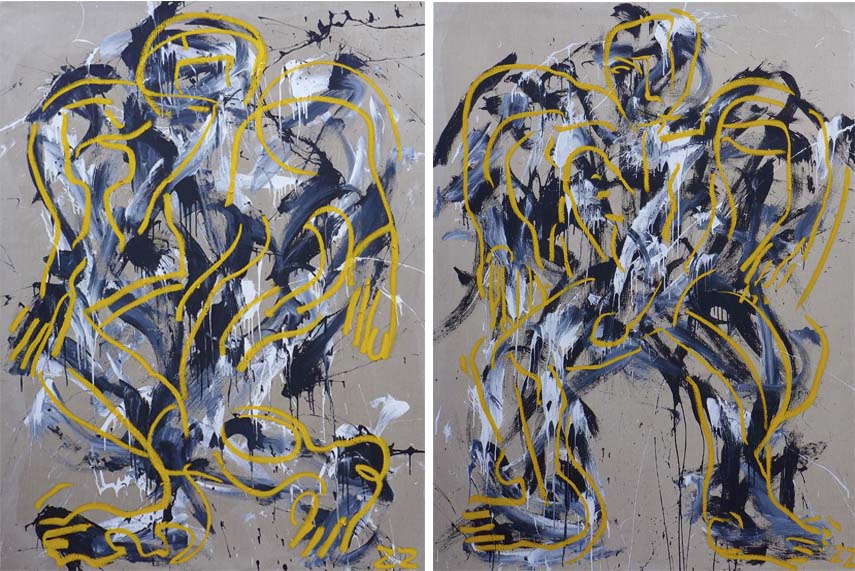 The Emotions of Paintings at Soze Gallery
For all these reasons and beyond, Zio Ziegler offers us his art, as a testament that not all is lost. Through his paintings, he is still depicting himself, his world, all the things that cannot be expressed in any other way but through the sincere act of making art. Away from mechanical reproduction of the image-saturated society, he exposes his identity and explores further, looking for its essence. For Zio Ziegler, an artwork is a starting place for thought, a place where people can relate to one another, and a place which will keep their secrets forever.
The Psyche's Gestures, a solo exhibition of works by Zio Ziegler, will be on view from June 27th until July 20th 2015 at Soze Gallery in Los Angeles, USA. The opening reception is scheduled for June 27th from 7pm to 9pm.
We love art for art's sake. If you do too, sign up for My Widewalls!
Featured images in slider: Zio Ziegler – UNTITLED 7. Oil and House Paint on Canvas, 96 x 72 x 1.5 in Zio Ziegler – To Be Beyond The Idea of You, detail. Oil and Acrylic on Paper, 48 x 72 x 1.5 in Zio Ziegler – MY PIETA, The loss of the infinite through the unification of all human knowledge, detail. Oil and House Paint on Canvas, 72 x 96 x 1.5 in All images courtesy of Soze Gallery
Follow These Galleries
Los Angeles, United States