Zoer & Velvet Print Edition by Sold Art Presents - Street Food Series
The online art gallery and fine art publishing house, Sold Art is producing an enhanced lithography hand-made by Zoer & Velvet. This is the gallery's third edition and it follows Zoer & Velvet's exhibition in Tokyo, which was curated by Takashi Murakami. The two French artists have spent five days in the URDLA workshop in France to produce this lithograph on stone. Entitled Street Food, the lithography work is an embodiment of the two artists' fascination with Tokyo's rich visual culture, architecture and lifestyle. Based on the photographic memories of the trip, their work draws inspiration from the scenes they encounter and the people they meet.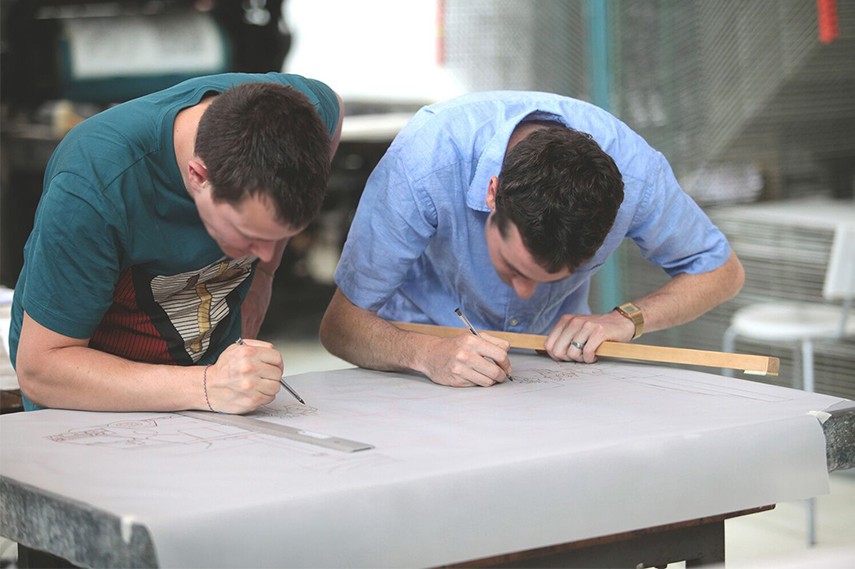 Frédéric and Matthieu, aka Zoer and Velvet
Born in 1985, in Palermo – Italy, Frédéric has developed a habit of drawing ever since he was a young child. He would draw cars, traffic jams and other things that surrounded his growing up. As years went by, he adopted the artistic pseudonym of Zoer and started working in the comics sector where he developed a taste for story-telling. The French conceptual artist and product designer has traveled the world extensively. He often ventures into abandoned areas, exploring urban and industrial wastelands, looking for inspiration for his graffiti and painting.
Velvet has a great passion for drawing, he focused his studies on art, and to a certain degree on product design. His real name is Matthieu and he was born in 1986 in La Roche-sur-Yon in western France. The maritime and industrial landscapes of his surroundings heavily influenced Matthieu's artistic creativity. Not limiting his artistic drive to a single technique, Velvet works in a variety of forms, including quick outdoor interventions and detailed oil painting canvases.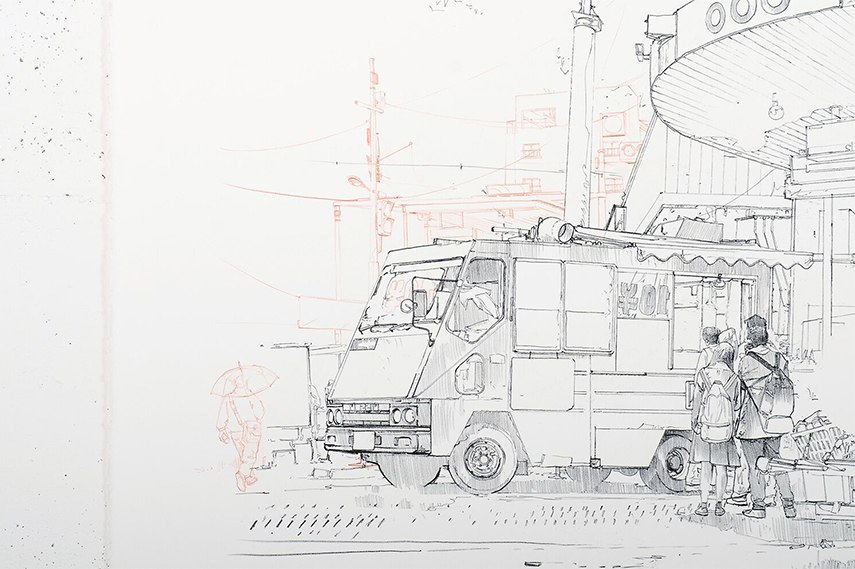 The Creative Process Behind the Lithographs
Representing their experience and perception of Tokyo, Zoer and Velvet created this lithograph of various elements that were the key parts in their memory of the city. It all starts off with the photographic work as basis, then it gets moved on to careful selecting, assembly and cutting. Later on, through drawing, they put them in order while prioritizing and suggesting different options. The artists meticulously work on each lithograph, enriching it with handmade lines of different backgrounds and engravings of new details. They change the view on each work and enhance it with something different, thus making each final piece unique and original. Street Food edition project represented a challenge for Velvet & Zoer as they were drawing with a lithographic crayon, but never actually coming into physical contact with the stone, thus exploring a new way of using the drawing technique.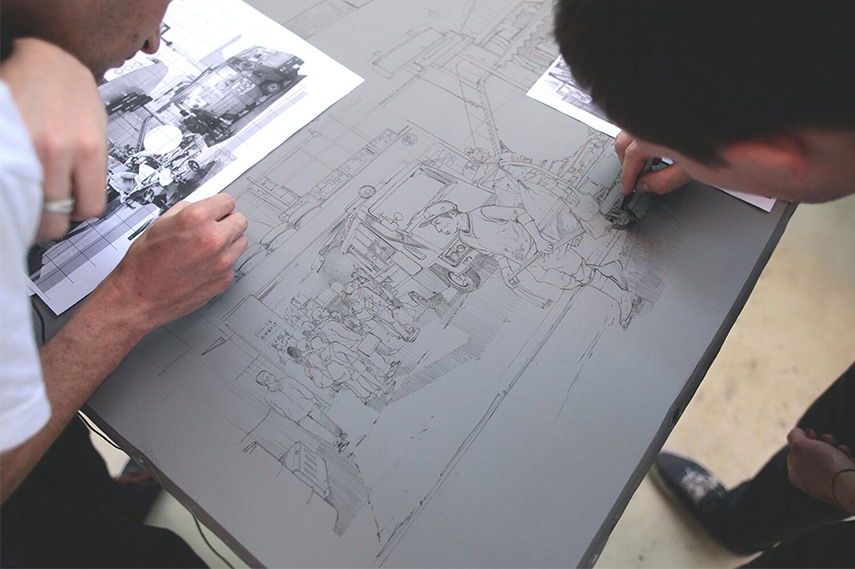 Street Food by Zoer & Velvet at Sold Art
Sold Art prides on their principle of keeping track of the moments spent with artists. Each new edition project is featured in a short film which ventures into the creation process and the production of prints, to explore Zoer & Velvet's lithography project in video, go here
. Professional photographer Nicolas Royol, aka ROYX, is responsible for capturing the key moments behind the process of production. Street Food is a series of one-color lithographs on stone, signed and numbered by Zoer & Velvet, it is sold with a certificate of authenticity, for more information visit
sold art.com
Sign up for free to My Widewalls, and stay informed about the upcoming exhibitions!
All images courtesy of Sold Art Photo credits: Nicolas Royol – ROYX