Zoltan Veevaete and Alejandro Carpintero Exhibition EYE Candy on View at Galerie COA
We have been extensively covering the work of the Montreal-based Galerie C.O.A. There is always something interesting happening at this great art space Maybe we could mention two exhibitions from 2015 organized by Galerie C.O.A, just as small reminder: in fall, we had an opportunity to enjoy a stunning group exhibition featuring works by seventeen artists that was entitled […]MUTE. We saw another great show in November – the exhibition of amazing artist Isaac Cordal that was entitled Urban Inertia. But, all art lovers and enthusiasts should prepare for the new show at Galerie C.O.A. The Gallery has organized the exhibition of Zoltan Veevaete and Alejandro Carpintero that is entitled EYE Candy.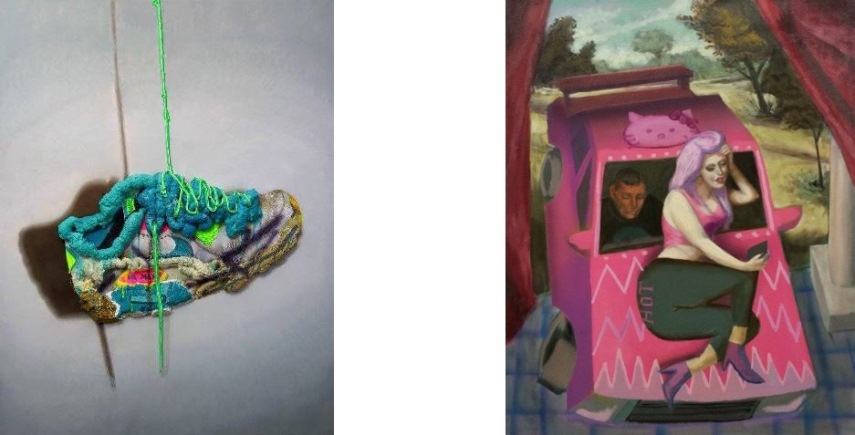 Zoltan Veevaete and Alejandro Carpintero
Zoltan Veevaete is a Canadian self-thought artist, who has a vast street and urban art experience having a career of graffiti artist and muralist. However, he ventured into the world of painting, fueled by his admiration for classical painters. This led him to move to Spain for two years aiming to deepen his appreciation and knowledge of Spanish art traditions. In 2010, Veevaete completed his Bachelor of Fine Arts at Concordia University and became the recipient of the prestigious Cecil Buller- John/J.A. Murphy Scholarship Award in Drawing. Since graduating, he has dedicated himself entirely to his passion for the arts. Alejandro Carpintero is a Spanish artist, who is obsessed with things that are in flux, like a street sign that loses its function to become something purely aesthetic or a teenage girl that just abandoned her childhood. To represent these moments of transition is his biggest challenge. It is his belief that there is a perfect meeting point between an artist's vision and his references and he has become accustomed to painting at the very edge of these two worlds.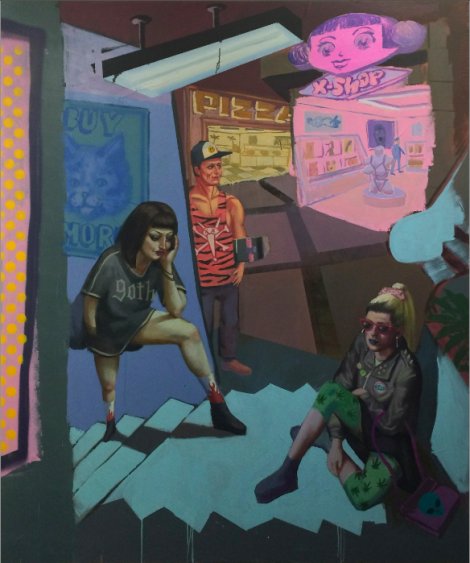 EYE Candy
Veevaete's approach to painting consists primarily of voluntarily questioning his own influences, be they aesthetic or technical, pushing the artistic process to constantly come full circle. His works reflect a space-time continuum comprised of back and forth, of elemental collisions, of borrowings and tributes to our collective past – thus creating a strange sensation, a fleeting feeling of déjà-vu, an evanescent vibe that perfectly inhabits the viewing experience. On the other hand, Carpintero can never see the person as a whole and tries to convey these fragmented visions in his paintings. He started using 'impasto' as a way to better grasp reality in his work but the more he uses this technique, the further away he gets from it. EYE candy brings together two artists of different origins; but, they have one thing in common – they deal with the same subject matter; the millennial generation. Born in the era of computer science, portable electronics, and digital information, the millennial generation cultivates a form of individualism and narcissism on a daily basis.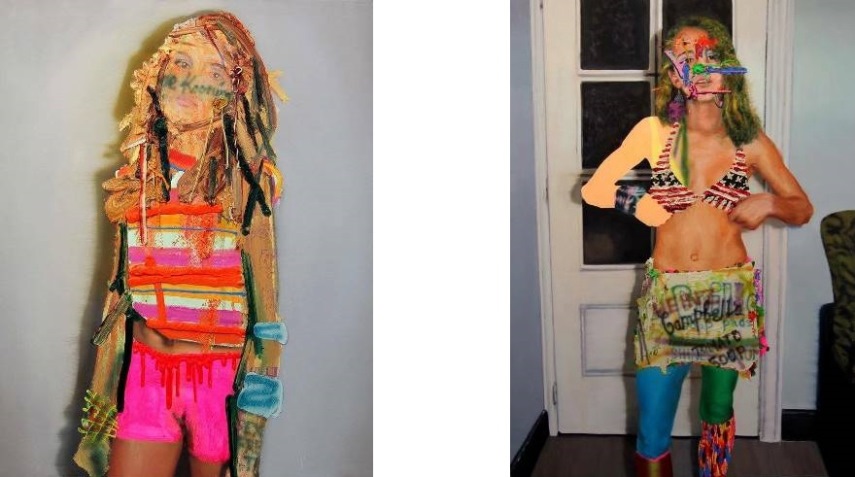 Zoltan Veevaete and Alejandro Carpintero Exhibition at Galerie C.O.A in Montreal
EYE candy exhibition is a perfect opportunity to enjoy quite beautiful artworks. It's not only about aesthetics, but works by Zoltan Veevaete and Alejandro Carpintero are also conceptually rich, making viewers contemplate about the millennial generation and its characteristics. Through their referential paintings, Zoltan Veevaete and Alejandro Carpintero borrow from different styles, from classicism to graffiti, to present us a highly colorful and attractive plastic offering. Be sure not to miss this show! EYE Candy exhibition opened on March 3, and will be on view until April 14, 2016 at Galerie C.O.A in Montreal, Canada.
Featured Images: Zoltan Veevaete – Thotz 2015, 24×36; Alejandro Carpintero – Mingus, detail , 39×32. All Images courtesy of Galerie C.O.A.